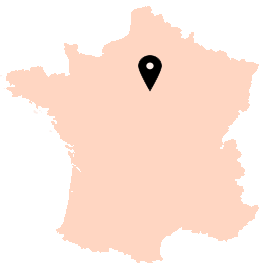 Paris: the city of lights
Ah Paris ! Needless to introduce you to the most romantic city in the world…
Known throughout the world as the "City of Light", Paris is celebrated for its beautiful city plan, its architecture with the Eiffel Tower, its museums, bridges, cathedrals, parks, shopping, flea markets and sidewalk cafés.
Stroll its narrow streets and magnificent boulevards, enjoy a mouth-watering cuisine and explore worldwide famous monuments.
We will be happy to add some days in Paris to any of our tours. You will stay in a charming Boutique-Hotel or a rental perfectly located in the heart of the city and we can plan itineraries for you to make the most of your vacances à Paris.

From your arrival in Paris to your daily programs, including restaurants and bakeries recommendations as well as our favorite strolls - we will take good care of you while exploring the capital city of France. Any question you might have about the culture, sightseeing, weather, transportation, etc we will be happy to help. 
Self guided tours including a stay in Paris