Paris Tours: the City of Lights
Ah Paris! Also known as the 'City of Lights' and the most romantic city in the world, Paris is celebrated for its beautiful urban landscape, its architecture, its museums, bridges, Seine river cruises, cathedrals, parks, boutiques, flea markets and sidewalk cafés. Stroll its narrow streets and magnificent boulevards and enjoy the mouth-watering French cuisine and world famous monuments.
We will be happy to add a few days in Paris to any of our self guided tours, staying in a charming boutique hotel perfectly located in the heart of the city. You will be able to enjoy a customized Paris itinerary that we will plan just for you. From your arrival in Paris to your daily itinerary - including restaurant and bakery recommendations as well as our favorite strolls - we will take good care of you while you explore the City of Lights.
We will be help to answer any question you might have about the culture, sightseeing, weather, transportation etc. We provide a personalized travel guidebook with each of our self drive tours : We hope you will find the guidebook a treasure trove of useful information.
Where to stay in Paris
Our recommendation is to stay within a 15-minute walk of Notre Dame Cathedral. This way you are sure to be able to walk to 85% of Paris' most popular landmarks and really enjoy your stay there. You don't want to spend your precious time in Paris on public transportation. 
Your best options are Le Marais on the right bank or St Germain and the Latin Quarter on the left bank of the Seine river. 
Paris Map
If you are looking for a printable map of Paris, you may find this detailed map useful. However, if you just want an idea of where the various Paris attractions are located in relation to one another, you may find our simplified map useful for your Paris self guided tour. We include all maps and directions in our France Just For You travel pack, so it won't be necessary for you to print out an additional map of Paris unless you would like to.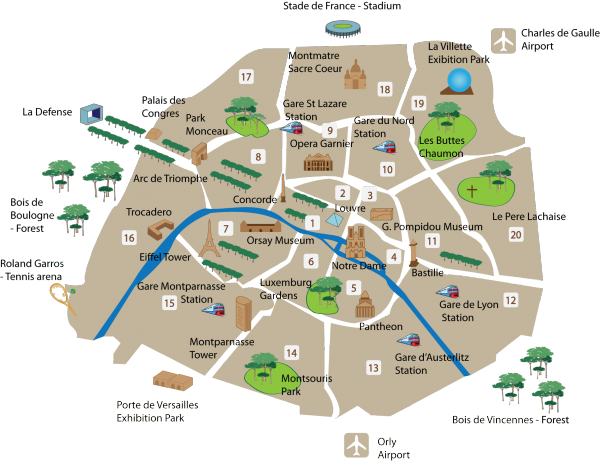 General Map of Paris
Furthermore, our tours include a smartphone for you to use for the duration of your trip. The smartphone comes with unlimited data and with Google Maps and Waze preloaded onto the phone, so you need not worry about carrying maps around with you while you're exploring Paris.
Le Marais District
We have selected an elegant boutique hotel in the charming Le Marais area. It is within a stone's throw of Notre Dame de Paris Cathedral and within walking distance of many famous Paris monuments and museums, including the Place des Vosges, Ile Saint Louis, the Louvre Museum and the Centre Pompidou modern art museum.
Le Marais is the lively and diverse modern area of Paris. It is the best place to stay in Paris if you want to see the best of the city. Historically, Le Marais is Paris' Jewish quarter and the Rue des Rosiers remains at the heart of the neighborhood with its synagogue and typical restaurants.
Centered around Les Halles food market and the Centre Pompidou modern art museum, Le Marais has art galleries, cafés, shops and charming streets which are ideal for exploring Paris on foot. On the east side, you will discover beautiful private mansions, some transformed into art galleries, and the delicious food of Jewish quarter's restaurants.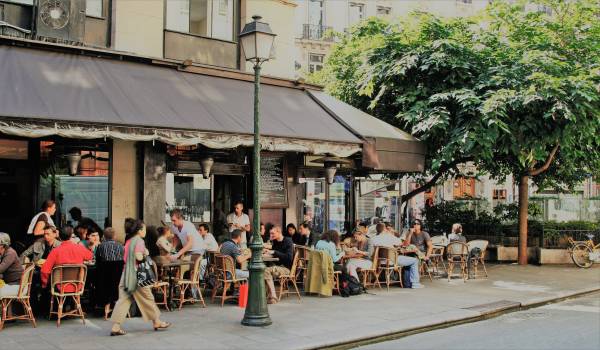 Relax sitting at cafe terrace in Le Marais district - ©Paris Tourist Office
Click here for some more information about Le Marais district.
Left Bank : Saint Germain des Prés & Quartier Latin
Saint Germain des Prés on the left bank is a very expensive neighborhood, including the hotels. However, you are very central and in a very chic area of Paris.
Many of our travellers are charmed by the left bank of the city (to the south of the River Seine). We will suggest a lovely walking tour through this area, which historically is famous for its art and literary circles; Ernest Hemingway, Pablo Picasso and many other famous names lived and worked on the left bank of Paris at one time. Stroll in Hemingway's footsteps through the Jardin du Luxembourg, his favorite place in Paris when he needed a break from writing.
From St Germain you may walk to the Sorbonne and university district or do some shopping on the upscale Rue de Sèvres or cheaper Rue de Rennes. The Panthéon is a gorgeous building to visit and pay your respects to the most famous French writers and politicians. You can also enjoy the views from the top of the Montparnasse tower.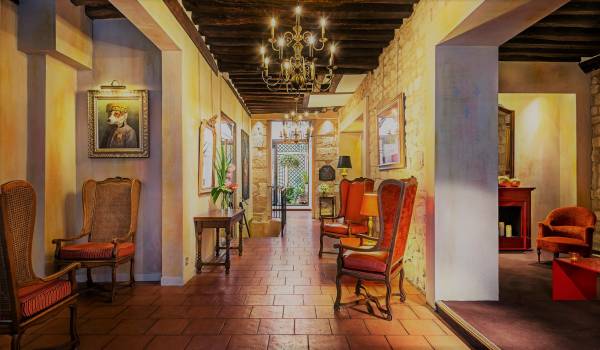 One of our favorite Boutique-Hotels in Paris left bank, walking distance to most of Paris landmarks
Things to see in Paris
In addition to the places we mentioned above, you will surely be interested in paying a visit to the Iron Lady herself, the Eiffel Tower. In 2019, the Eiffel Tower celebrates her 130th anniversary. In this post we have shared some information about the history of the Eiffel Tower and her architects (other than Mr Gustav Eiffel himself). We also include some insiders' tips on the best way to visit the Eiffel Tower (but don't worry – if you book one of our tours, we will take care of booking tickets and your personal guidebook and itinerary will contain all the information you need).
You may also enjoy visiting the Musée Rodin, particularly the sculpture garden outside. If you would like a fantastic panoramic view of Paris which includes the Eiffel Tower, we'll direct you to the Montparnasse Tower, which has shorter lines to get in and a wonderful viewing deck at the top.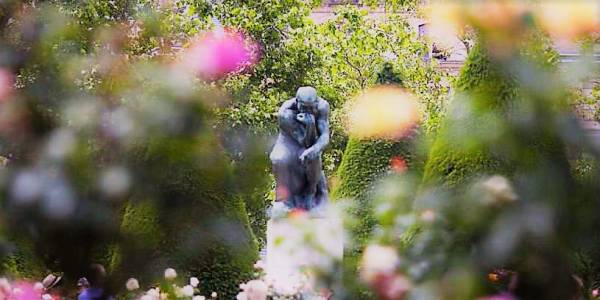 Rodin Museum, sculpture garden in Paris
Back on the right bank (north of the River Seine), the views from the top of the Arc de Triomphe are also great, in case you don't visit the Montparnasse Tower.
Next, a visit to the Musée du Louvre will be a must for many visitors. As the museum is so vast, we will include an itinerary which will take you to the most famous and interesting works of art in the museum. This will include the Mona Lisa and any other pieces you tell us you'd like to see. If you would like a more comprehensive tour, we will book an expert private tour guide for you, who can tell you everything you would like to know.
After the Louvre, take a stroll and a rest in the lovely Tuileries gardens, and maybe consider some of our suggestions in your guidebook for alternative things to do in Paris. We will make sure these coincide with your interests.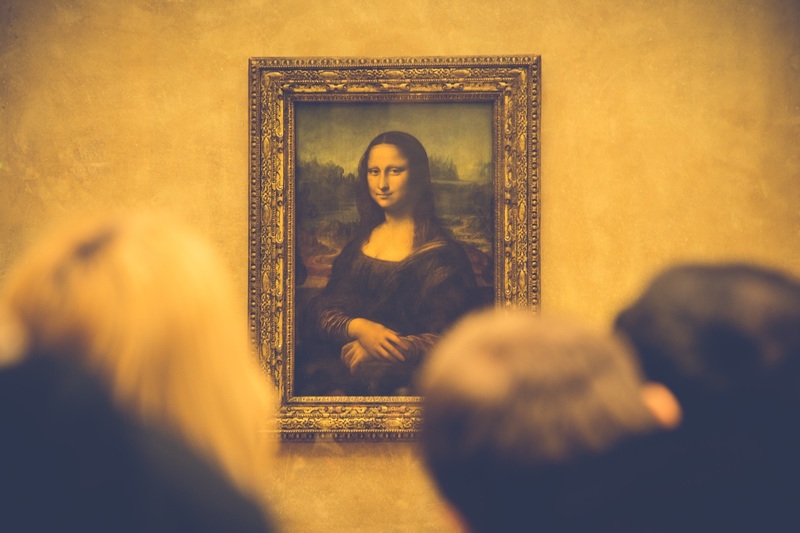 The famous Mona Lisa at the Louvre Museum, by Leonardo Da Vinci
It's cliché but lovers will enjoy strolling Montmartre district on the footsteps of Amélie (from the movie) and get on top of the Sacré Coeur Basilica tower to have one of the best views over Paris.  
Getting Around Paris
We do not recommend driving in Paris, as the traffic can be very bad during rush hour and parking is expensive. Instead of a self guided driving tour of Paris, we will recommend buses you can take to different attractions. We think this is a nicer way to experience Paris than traveling on the Metro. However, the Metro can be a quick and easy option depending on the time of day and where you want to go. Here is a map of the Metro, which you may like to download.
Inside Paris (zones 1 to 3) you can use the same tickets on the Metro and the buses. It's cheaper to buy a carnet of 10 tickets for 14.90€ (correct as of February 2019) than buying individual tickets for each journey. Remember that these will not cover you for a trip to Charles de Gaulle airport or the Palace of Versailles - you will need an extension to these zones. Uber is also a good transport option in Paris and you may use the same Uber app that you use back home.
Where to eat in Paris
We will give you a list of our favourite bistros, bakeries, bars and restaurants in Paris. Let us know if you're celebrating an anniversary or birthday with a loved one and we will suggest some romantic restaurants too! Some of our favorite restaurants in Paris will be in close to your hotel. We will also suggest places that are close to some of the attractions you will visit.
One of our favorite restaurants, Le Petit Chatelet, is just in front of Notre Dame Cathedral. In spite of its touristy location, it has maintained an air of authenticity, perhaps because the same family has been running it for 60 years. Try to book a table on the second floor and try the harengs pommes à l'huile as a starter – a typically French and very delicious dish.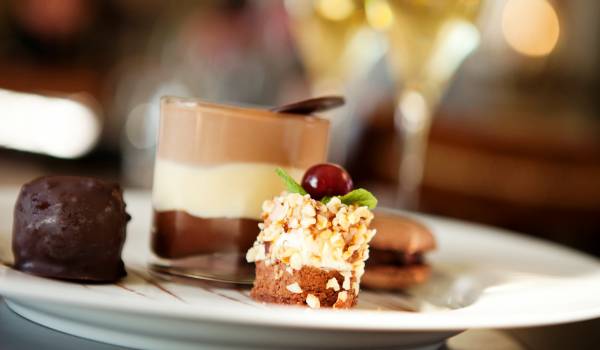 We will provide a list of suggested restaurants to make the most of your Paris stay
Day Trips from Paris
Other than the day trip to the Palace of Versailles, which understandably is on most people's wish-lists, we will normally recommend you visit places outside of Paris on the way to your next destination. This way you won't waste a lot of time traveling and you will have more time to enjoy each place: you will find here some of our recommendations about day trips from Paris.
For example, Monet's Garden in Giverny is a lovely place to visit in Normandy, but is best enjoyed outside of the peak tourist hours (first thing in the morning or last thing before closing time). If you book a tour that includes Normandy, we will book a stay at a lovely B&B that is within walking distance of Monet's Garden.
Vaux le Vicomte castle is also a popular Paris day tour, but we recommend a visit to this castle on your drive down to Burgundy. We do not recommend trying to visit the Loire Valley from Paris in a day. To really experience this beautiful and historic region, we have tours that will show you the very best of the region. In France, we like to take our time to enjoy 'the good life' – we warmly invite you to do the same!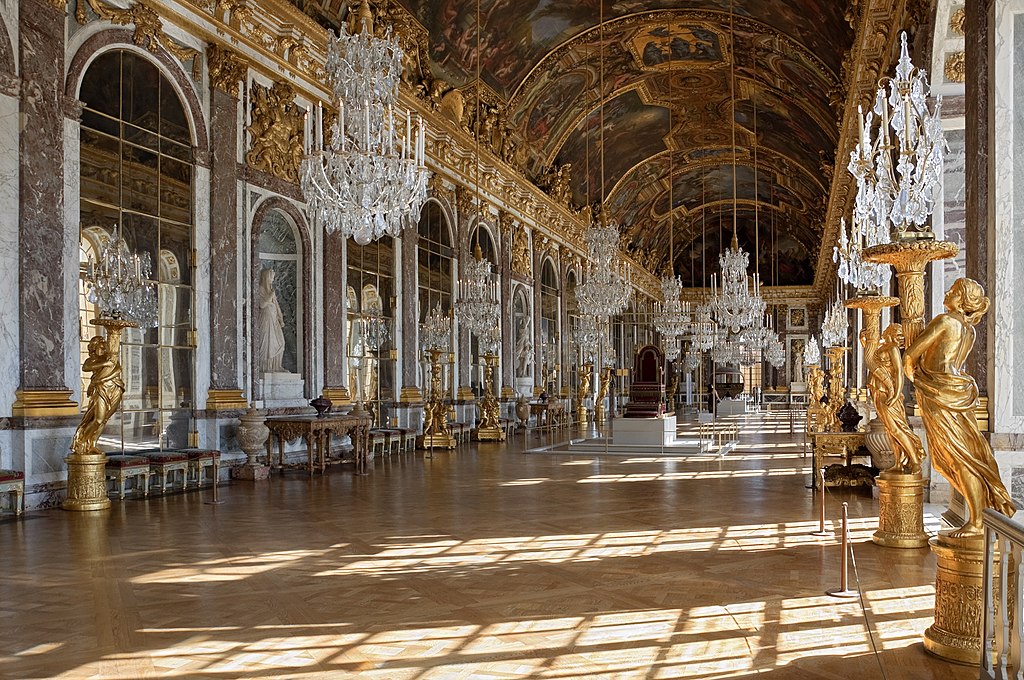 The Hall of Mirrors at the Palace of Versailles
The Parisians - Les Parisiens
Although the Parisians, like New Yorkers and Londoners, may have a reputation for being rude, we have received very few comments from our past travelers about this. In fact, many have expressed surprise about how friendly people were toward them.
The key thing to remember is that Paris is a busy and bustling city. People are often in a rush to get from A to B and sometimes get impatient with tourists who, quite rightly, are taking their time to enjoy this beautiful city. Try to stand to one side on escalators down to the Metro, if you are on a narrow sidewalk full of people, consider stopping for a coffee before checking a map, or waiting until you get to a more open space - the Parisians will thank you for it!
Another thing French people dislike is impoliteness. It is important to greet people Bonjour Monsieur/Madame (or Bonsoir in the evening) and make an effort to speak a little French. The most likely outcome is that the person you're speaking to will switch to English if they are able to – but they will much appreciate the effort you made to speak to them in French.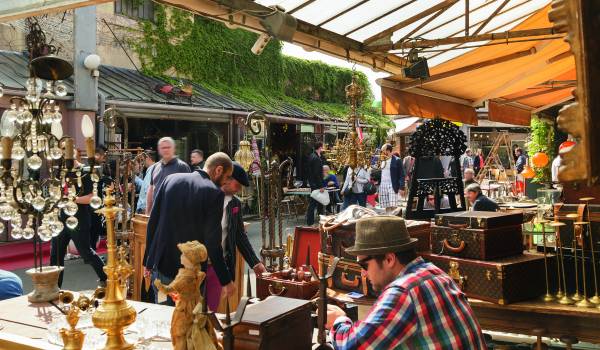 It helps break this ice just saying a few words in French: Bonjour, Merci....The Parisians ©Amélie Dupont
How to get to Paris from Charles de Gaulle Airport
Most long-haul flights will arrive at Paris Charles de Gaulle International Airport. There will be plenty of taxis available outside the airport entrances. The flat fee from Paris Charles de Gaulle airport to the right bank (north of the River Seine) is 55€, and it's 60€ to the left bank (south of the river). The journey will take around 45 minutes.
We would not recommend that our travelers take the RER train from the airport into central Paris, as these trains can be crowded and uncomfortable, and we do not want you to risk your belongings getting lost or stolen. However, if you prefer to travel by train, a one-way ticket to Paris from Roissypole station at terminal station to Paris Gare du Nord will cost 10€ (you can buy tickets from the booth at the airport station). The journey will take around 50 minutes.
Again, for reasons of comfort and convenience we do not recommend our travelers take a bus from the airport to the center. The bus is more of a budget option and all daytime buses stop at the bus stand outside the arrivals gates at terminals 1, 2 and 3. The Roissybus is the direct bus and a one-way ticket costs 11.50€ to be purchased in advance from the ticket booth. The public buses (numbers 350 and 351) cost 6€ and you may pay the bus driver directly, but the journey (around 80 minutes) is longer as it is not direct.
The best time to visit Paris
Paris is at its most 'walkable' in the late spring, summer and early fall. The weather is likely to be milder and drier, making for a more pleasant vacation and giving you the option to explore the city on foot. We therefore highly recommend booking a trip to Paris between late April and early October.
As we don't care about heat we like very much Paris in August month when most Parisians are on vacation: there is less traffic, still lots of people in the museums...and you enjoy very long days and sunsets to sit at terrace restaurants.
That said, if your main preference is to visit Paris' innumerable museums, winter can also be a good time to visit Paris, mainly because there will be fewer tourists. Furthermore, there's nothing better in winter than sheltering from the cold in a lovely Paris bistro and enjoying a mulled wine!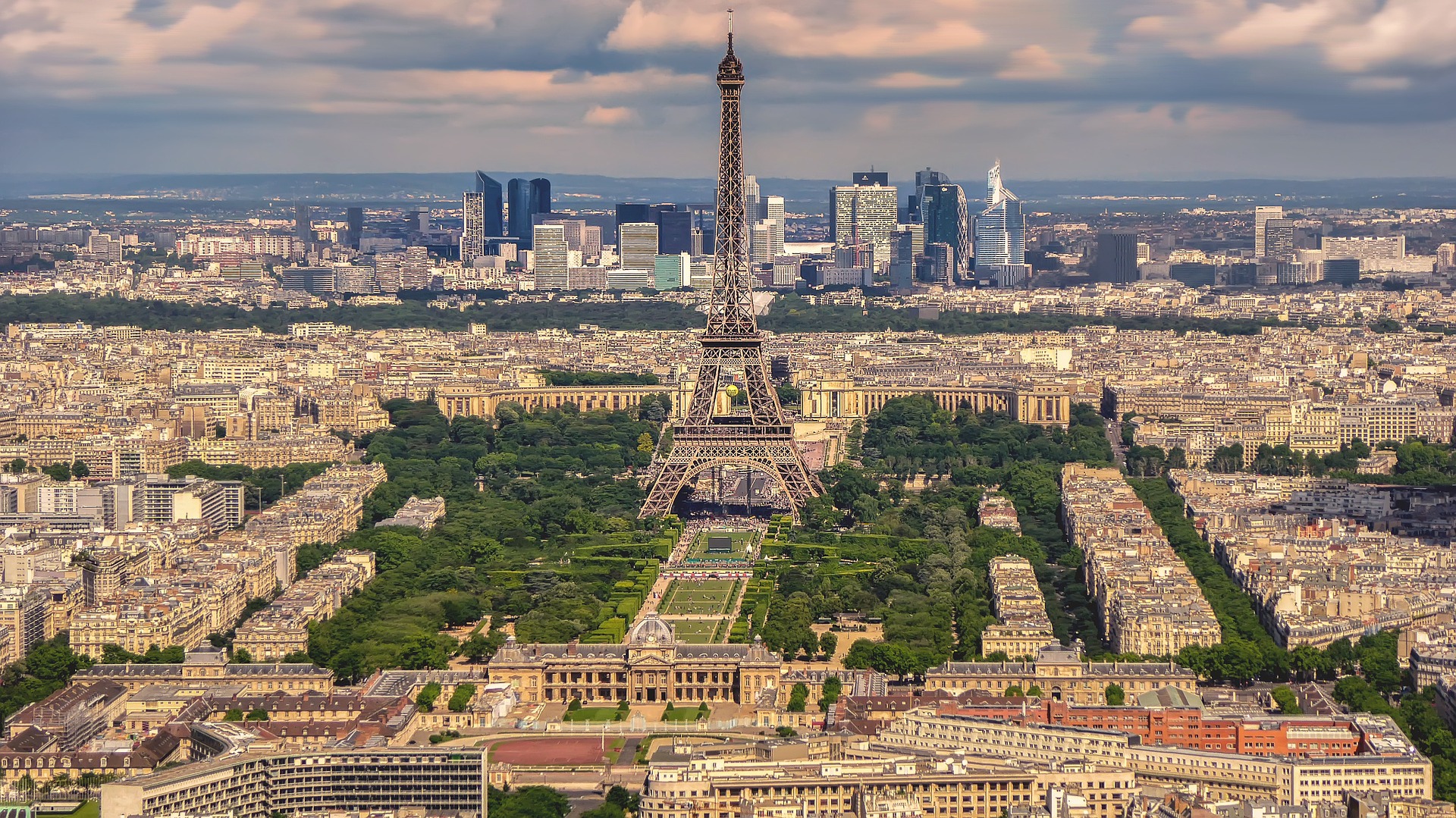 FAQs about Paris
What is Paris is famous for?
The most popular tourist attractions in Paris are the iconic Eiffel Tower, the Louvre Museum (home of Da Vinci's Mona Lisa), the Palace of Versailles, the Moulin Rouge, Notre Dame Cathedral, the Arc de Triomphe and the famous shopping avenue, the Champs Elysées. Other very interesting places to visit include the Paris Catacombs, Pere Lachaise cemetery, the Sacre Coeur and Montmartre district, Le Marais district and Sainte Chapelle church. It is also possible to enjoy some day trips from Paris.
What is best month to visit Paris?
We love Paris in the 'shoulder' seasons of spring, early summer and fall (April-June, September and October), because the weather is mild and there are fewer tourists than during the height of the summer vacation. Paris can be unbearably hot in August. If you happen to be in France in December, it can be very nice to experience the Christmas spirit in Paris - the lights, decorations, ice-skating rinks, Christmas markets and concerts. But the extreme cold, wet weather and the short winter days may be a deal-breaker! 
Are you concerned about traveling to France following the pandemic? Please reach out to us and we will do our best to put your mind at rest!