Region
in Provence, Burgundy & Paris

France Wine Tasting Tours
Countryside Tours

Art & Museums Tours
Explore Eastern France, from South to North . . . colorful Provence, Burgundy vineyards, and of course the city of lights: Paris!
We recommend that our travelers fly into Marseille and out of Paris (which is not always more expensive and much more convenient than Paris on both ends).
Price
US$ 4 570
Per traveler, including taxes,
based on double occupancy.
Your accommodations
Pictures of the specially selected accommodations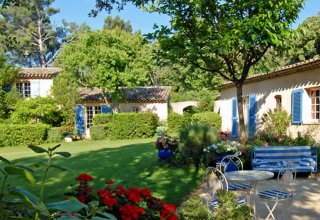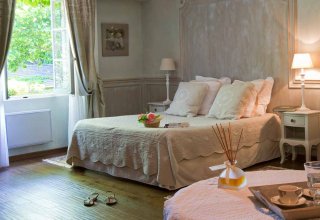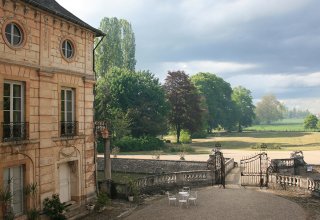 Step by step
Southern Provence - Cezanne landscapes
Start your journey with 3 nights in Aix en Provence, in the heights of the city, on the slopes of the Sainte Victoire mountain. You will be comfortably settled in a typical "mas house", surrounded by a lovely garden with a swimming pool. From the B&B, you can stroll beautiful trails that will take you on Cezanne footsteps.
From here, discover the beauty of southern Provence as you visit picturesque little villages in the Luberon or bigger cities such as Marseille and Aix-en-Provence. Tour the salt marshes of the Camargue, take an easy hike in the calanques near Cassis or visit the Alpilles region, where you will find beautiful Saint Remy de Provence and Van Gogh's favorite landscapes. We will tell you where to buy the best olive oil or lavender products!
The daily suggested itineraries will take you from the must sees to secret hideaways, from the Luberon stone villages to the Mediterranean's wonderful panoramas. Flower fragrances, glowing colors, Mediterranean flavors and sunshine will delight you.
Avignon - Central Provence
The second step of your journey is in Avignon. You will reside in a comfortable and quiet B&B for 3 nights on the island of Avignon. This very quiet house is nestled in a nice garden where you will enjoy relaxing by the pool, and it is only a 15 minute walk to the heart of Avignon's historic center. Your hosts know the region very well and they will be happy to give you some advice if you'd like.
Discover several quaint villages of the Luberon, riding an electric bike. You will have several itinerary options, from easy to more sporty, for you to explore hidden hamlets, chapels in the vineyards, wineries, road-trails in the olive trees and evergreen oaks. A great day, at your own pace. 
We will also tell you about some hidden jewels - off the beaten track villages where you will stroll around charming streets or have a drink at a provencal café with locals.
Burgundy vineyard sceneries
On the 7th day, you will drive 4 hours North to Burgundy. Spend 3 nights in a gorgeous castle near Dijon. You will interact with your very friendly hosts whose family has owned the castle for 500 years. Situated in the heart of Burgundy, you will explore all the major vineyards of the region and have a chance to taste red and white wines among the best in the world, directly at the winery! 
For the "Gourmets", you will meet with Olivier, who was a chef in star-rated restaurants. He will teach you how to cook some typical Burgundy dishes revised to make them some very sophisticated courses. A great cooking class ! 
We will provide you with detailed itineraries to discover the authentic and charming Burgundy. This region is much more than the vineyards: winding roads leading to tiny timeless villages - some of them "Most Beautiful Villages of France" - will give you a real feel for this region. Dijon has kept a lot of ancient monuments and houses, yet it is a modern city that is very lively and full of charm.
Ah . . . Paris !
On the 10th day, drive 3 hours to Paris – we will recommend a nice stop on the way. You will drop off the rental car at the nearest agency to your hotel and settle for 3 nights in the capital city of France. End your trip living the Parisian life. Comfortably accommodated in a charming 4* boutique-hotel in the Saint Germain district, you will discover the French capital city's must sees and hidden beauties.
Ideally based at a 5 minute walk to Notre Dame Cathedral, you will explore Paris by foot, by boat or using public transportation with different and unique itineraries we have prepared for you. We also recommend our favorite restaurants and boulangeries in different districts of the city so you'll know where to take a break.
Walk on King Louis the 14th's footsteps in Versailles castle and gardens. You will enjoy a 5hr private guided tour to the palace and the gardens: a great way to enjoy this unique and magnificient site ! 
On your last day, you are only 1 hour to CDG International Airport using public transportation, a shuttle or a taxi. 
Trust us, in two weeks, you'll discover a lot of France !
Activities included
E-Biking Day in Provence
Spend a day in the Luberon gorgeous landscapes driving an electric bike. Several itinerary options for you to enjoy biking at your own pace.
Burgundy Cooking Class
Meet with Olivier who was a Chef in star rated restaurants. He will teach you how to cook some typical Burgundy dishes revised to make them some very sophisticated courses.  
Private Guide to Versailles Palace
Walk on King Louis the 14th's footsetps in Versailles castle and gardens. You will enjoy a 5hr private guided tour to the palace and the gardens.