Region
in Paris, Normandy & Loire Valley

Wine Tasting

Heritage & History
Countryside
Get a taste of the real France in very typical regions, famous for their cultural heritage as well as their sweet way of life.
Price
US$ 3 740
Per traveler, including taxes,
based on double occupancy.
Your accommodations
Pictures of the specially selected accommodations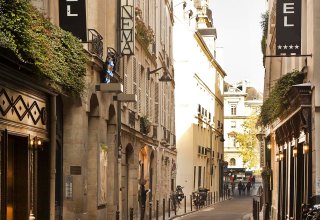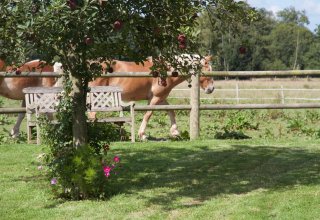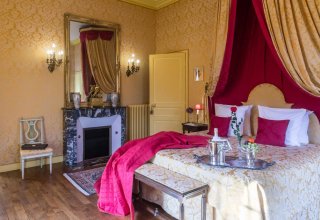 Step by step
Paris
Start your French journey living the Parisian life! For 3 nights, you will be comfortably accommodated in an intimate 10 room 4* boutique-hotel in the lively Saint Germain des Prés. You will discover the French capital city's must sees and hidden beauties.
Perfectly based less than a 5-minute walk from Notre Dame Cathedral, you can explore Paris by foot, by boat, or using public transportation, following different and unique itineraries we have prepared for you. 
We plan for you to get oriented with a Parisian guide for a half-day, discover Paris most famous buildings along the Seine river and get to learn a lot about French culture and history while having a lot of fun. One night, you will attend a very fun show (in English) . . . a good opportunity to enjoy Paris nightlife.
On the fourth morning, you will pick up the rental car near your hotel and drive 3 hours to Normandy.
Normandy : Bayeux area
The second leg of your journey takes you for 2 nights to the Bayeux area, to a medieval 11th century manor. You will be warmly welcomed by your hostess and get a real feel for the medieval times - while enjoying all the modern comforts. A great experience!
The landing beaches (from Sainte Mère Eglise to Pointe du Hoc) are all easily accessible from this base camp. To help you better understand the events of the Battle of Normandy and bring them to life, we have planned for a guided tour with a specialist in WWII history. You will visit all the main landing sites and learn in detail about what happened here on D-Day.
Normandy's countryside might not be advertised abroad but is really worth the detour: the typical half-timbered villages, the Cider road, the beautiful English style gardens, the traditional apple brandy production, and of course the cheese! A trip to Normandy would not be complete without tasting Camembert or Livarot cheese! If you prefer the seaside, you can visit Honfleur, a picturesque and colorful little harbor town.
Mont Saint Michel staying in a Castle
A place you won't want to miss is the Mont Saint Michel: this sumptuous abbey standing on a tiny island in the middle of the bay is truly the "8th Wonder of the Western world" and is well worth a visit.
You'll stay overnight in a gorgeous castle, a 30 minute drive across the bay from the famous village. This is a unique occasion to really feel what the "vie de château" truly is like !
Staying overnight near Mont Saint Michel is a great opportunity to enjoy the site at night, when the crowds have left. 
The Loire Valley
On your way from the Mont Saint Michel to the Loire Valley, we'll provide all the details you need to visit the old city of Le Mans, where you'll find French history on every corner.
Spend the last 3 nights of your journey in a restored tuffeau house in a green valley between Amboise and Chenonceau. Your hosts know the Loire Valley inside out and can give you tips on finding attractions that tourists usually miss. Your hostess will also cook a delicious dinner for you one night. 
Located on the south bank of the Loire River, this charming B&B is within short driving distance to the main Loire Valley landmarks and castles. Experience the real French "good life" strolling around peaceful villages on market days. Included in this itinerary is an Electric Bike rental for a day. You will explore, at your own pace, the nature, villages and castles along the river. No worries, the path along the Loire river is totally flat!
Touraine is also famous for its vineyards – Chinon, Bourgueil, Vouvray and many more – and we have planned a special wine tasting. You will have the opportunity to taste different wines - in a privately owned 16th century castle - accompanied by some local specialties.
On your last day, you will drive back to your Paris airport. If needed, we can also organize an overnight stay near the airport.
 This is a good way to get acquainted with Northern France in a short amount of time. 
Activities included
Paris Orientation Tour
Discover Paris most famous buildings along the Seine river and get to learn a lot about French culture and history...having a lot of fun.
D-Day Sites Tour
Get a better feel for what happened during the Battle of Normandy in 1944, with a local specialized guide. Spend half a day to visit several US or Canadian sites. You will be in a group of maximum 8 travelers. If you wish, we can also hire a private guide. 
A Wine Tasting in a castle in the Loire
Visit a family-owned 16th century castle and winery surrounded by over 100 acres of vineyards and forests.
Enjoy a commented tasting of the wines with some local-product snacks.
Biking day in the castle's country
Spend a day on an Electric Bike at your own pace and discover many castles nestled in the nature. Enjoy a nice picnic with wine. We have tested several itineraries so you can chose depending on your mood and what you would like to see.