Region
in Paris, Loire Valley & Normandy

France History Tours

Gourmet Food Tours
Countryside Tours
This itinerary gives you the perfect tour of Northern France, including Paris, the Loire Valley castles and gastronomy, and ending in Normandy with the landing sites, the hinterland and beautiful Giverny. 
Price
US$ 5 130
Per traveler, including taxes,
based on double occupancy.
Your accommodations
Pictures of the specially selected accommodations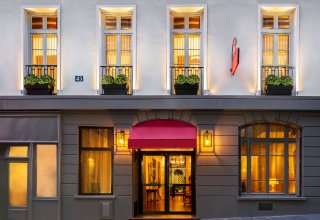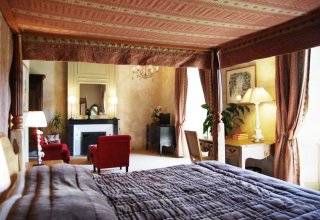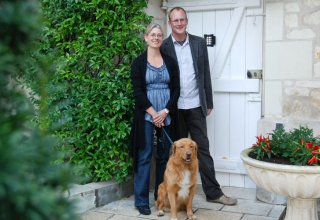 Step by step
Paris, the city of lights
Start your trip living the Parisian life for 4 nights. Comfortably accommodated in a charming 4* boutique-hotel in the Saint Germain disctrict, you will discover the French capital city's must sees and hidden beauties.
Being based less than 10 minute walk to Notre Dame Cathedral, you can explore Paris by foot, by boat or using public transportation with different and unique itineraries we have prepared for you. We also recommend our favorite restaurants and boulangeries in different districts of the capital city so you'll know where to take a break.
To get oriented in Paris, we plan for you to follow a private Parisian guide for a half-day. We will craft your itinerary with Raf based on what you already know and want to discover. It may also include museums if you wish.
The Loire Valley
On day 5, you will pick up your rental car near the hotel and drive 3 hours to the Loire Valley. This region and its people will welcome you with its renowned "sweet life", its Renaissance castles and gardens, and its famous gastronomy and wines.
Stay for 3 nights in a charming and romantic Renaissance castle in the heart of the Loire Valley. The perfect place to be introduced to the "Castle Country," and enjoying the warm welcome of the owners themselves. 
We will craft your days for you to enjoy a bit of everything the Loire Valley has to offer: famous castles to hidden beauties, lovely towns and farmers markets, relaxing strolls in unique gardens . . .
On day 8, you will move to the Southern Loire Valley for 3 nights near Chinon. From here, discover all the hidden marvels of the Loire Valley: the castles of Azay-le-Rideau and Langeais, the beautiful gardens in Villandry and the historic towns of Saumur, Chinon and Richelieu.
You will stay in the outbuildings of a disappeared monastery dating back to the 14th century. Your charming hosts know the region very well and will be happy to share some tips with you. One night, you will share a delicious home-cooked dinner, prepared by Monsieur. Do not miss the aperitif in the underground vaulted cellar - an totally unique experience!
Touraine is famous for its vineyards – Chinon, Bourgueil, Vouvray, Amboise and many more –  you will visit a Chinon winery run by a charming couple who come from generations of winegrowers. Enjoy a commented tasting of the wines with some very local specialties. 
Normandy - the Bayeux Area
On day 11, drive about 3hr30 to the Normandy seaside area, in Calvados. Located 2 miles from Bayeux, your 4th accommodation is a 19th century manor. You will be warmly welcomed by your hosts and stay in one of their suite-rooms. You will experience a local custom called the "trou normand", having a glass of Calvados (apple brandy) between the starter and the main course. It is meant to renew your appetite to make sure you finish the whole dinner! 
From here you can visit Bayeux and its famous tapestry, all the landing beaches (from Sainte Mère Eglise to Pointe du Hoc) and Caen.
The Normandy hinterland might not be advertised abroad but is much worth a detour: the typical half-timbered villages, the Cider road, the beautiful English style gardens, the apple brandy traditional manufactures . . . and of course the cheese. A trip to Normandy would not be complete without tasting Camembert or Livarot cheese!
Deauville and Honfleur are within driving distance. Honfleur deserves a visit for its picturesque harbor and art galleries and Deauville for its famous Grand Casino, horse track and luxury cars.
To get familiar with Norman gastronomy, we have planned a cooking class for you with Brigitte. She will welcome you in her home where you'll prepare a 3 course meal that you will savor for lunch. A fun experience!
Normandy - Giverny
On day 14, you will take the last step of your trip to Giverny – 2hrs from Bayeux and 1hr to CDG Airport. This tiny unchanged village takes you back to the 19th century when the great painter Claude Monet created a new art movement: impressionism. 
In Giverny, you will visit the house where he lived for 43 years and where he painted some of his most beautiful masterpieces, among them "Haystacks", "Rouen Cathedral" and the "Water Lilies". The gardens are beautifully kept in the exact shape as they were when Monet painted them. We include in this package cut-the-line tickets that enable you to not have to wait at Monet's house and gardens.
In Giverny, we have planned for a 2-night stay in a gorgeous mansion, 2 miles from Giverny town, in the orchards. This will give you enough time to follow Valerie's advice and discover the Seine river valley, Les Andelys and maybe even Versailles at your own pace.
With this itinerary, you will enjoy the must sees of Northern France and also you will discover some hidden gems.
Activities included
Paris Private Walking Tour
For a half-day, follow a private guide in the heart of Paris to get oriented and learn more about the history, art, culture or architecture. We will taylor make your program based on your wishes. 
A Winery Visit & Tasting in Chinon
Visit a Chinon winery run by a charming couple who come from generations of winegrowers.
Enjoy a commented tasting of the wines with some local-product snacks.
Norman cooking Class
Spend a morning with Brigitte who will teach you how to make a real norman meal. Then you'll enjoy the lunch in her welcoming dining room or in the terrace. 
Monet's House & Garden
Avoid wasting time standing in line, use the by-pass line to visit the house of Monet and its famous gardens. Follow in the footsteps of this painter and the American Impressionists in the small town of Giverny.