We are doing our utmost to keep updated on the current situation, which can change rapidly, and depends on your country and region of origin. For this reason, please keep posted from your end with your homeland authorities.
France Just For You cannot be held responsible for any additional expenses on Covid related situations during your trip – this includes any covid testing, extended/reduced stay, meals, medical expenses, etc. But we will always be a call or an email away to assist you and make the most of your stay. We hope you understand.
VERY IMPORTANT : GET YOUR QR CODE AS VACCINATION PROOF
For foreign travelers who do not have a QR code as proof of vaccination, French government will provide one. You need to fill a form and give a few documents and you will get your QR code. This is very useful to visit museums, get to restaurants, etc. It will make your tourist life much easier. 
Where to get your QR code: https://franceintheus.org/spip.php?article10408
Where to get updated information about Covid in France
This is the most reliable information source about traveling in France during Covid. The information comes directly from the French government:
https://www.gouvernement.fr/en/coronavirus-covid-19
Which nationalities can travel to France
European countries as well as Australia, the US and Canada are now on the French « green countries list » which means that travelers can come to France for any reason.
For other countries of origin, please check on this website, the most updated map for the green, amber and red countries (for the French authorities) :
https://www.interieur.gouv.fr/Actualites/L-actu-du-Ministere/Certificate-of-international-travel
Which test do I need to enter France?
 If you are vaccinated:
you are not subject to any health measures. You will need to provide a proof of vaccination in either English or French language.
If you are not vaccinated:
upon boarding, each traveler aged 11 years or older must present a negative PCR or antigenic test taken less than 72 hours before the flight, in English or French language.
Which vaccines to enter France & What schedule?
Only vaccines authorized by the European Medicines Agency (EMA) will be accepted, i.e., Pfizer (Comirnaty), Moderna, AstraZeneca (Vaxzevria) and Johnson & Johnson (Janssen).
The vaccination schedule is considered complete 28 days after the administration of a dose for Janssen vaccine and 14 days after administration of a second dose for the other vaccines (Pfizer / Comirnaty, Moderna, AstraZeneca / Vaxzevria).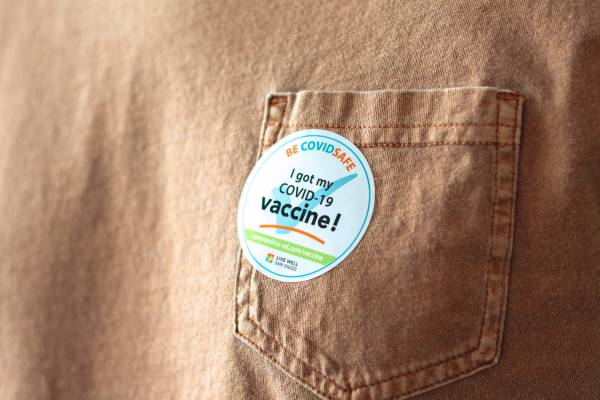 Photo by Marisol Benitez on Unsplash


What do I need when returning home?
Travelling back to a « green » country is not subject to any restrictions on the French side. You need to check with your own country's regulations to re-enter after a trip to France.
Travelling Post-Covid Useful tips
During the outbreak of the COVID-19, the French government has been taking all necessary public health measures to protect the entire population. The analysis of the evolution of the outbreak is constant and implementation of new measures are constant to adapt to the situation.
Guidelines while in France
General

  • Social distancing;
  • Frequent hand washing;
  • Mandatory use of mask inside buildings and can be locally asked to be worn in the streets too.
  • Respiratory etiquette (when sneezing, coughing, etc.);

Monuments, museums, art galleries, cinemas…

  • No limit of capacity. A health pass will be required for a capacity over 1,000.
  • All open and functioning on their regular schedules;
Shops, bars, and other venues
  • Shops and indoor markets: ono capacity limit
  • Bars, pubs, and restaurants: no capacity limit but you may not eat or drink while standing or at the bar and need a wear a mask to go to teh bathroom, etc but not at your table.
  • Casinos: A health pass will be required for capacities over 1,000 people
 You must wear a mask in all venues unless you are eating or drinking.
A bar at night - Photo by Yannis Papanastasopoulos on Unsplash
Ceremonies in France during Covid times
Places of worship may open. Congregations must practice social distancing. These rules also apply to marriages and civil partnership ceremonies. 
The Anti-Covid French App

You should download the « TousAntiCovid » app and activate it while in France: most restaurants will ask you to flash the QR code through the app before sitting at a table. This way, if there is a reported Covid case around you, they can identify you and contact you. This App has an English version and is available for Apple or Android. It is highly recommended to have one app connection per traveler.  


https://www.gouvernement.fr/info-coronavirus/tousanticovid
Health Pass
For public events bringing together over 1,000 people, spectators aged 11 and over will need to present a health pass.
The pass must prove one of the three following items:
That you are fully vaccinated (with an EMA-approved vaccine):

Two weeks after the second shot for two-shot vaccines (Pfizer, Moderna, AstraZeneca);
Four weeks after the shot for one-shot vaccines (Johnson & Johnson);
Two weeks after the shot for vaccines administered to people who have already had COVID-19 (only one dose is necessary).

OR that you have been tested (PCR or antigen) with a negative result within the last 48hrs;
OR that you have recovered from COVID-19, attested by a positive PCR or antigen test result, at least 15 days and no more than 6 months old.
Passes can be digital (on the TousAntiCovid app) or in paper form (proof of vaccination or test result). They must be presented in English or French.
You will not need to present a health pass for acts of daily life (commuting, shopping, cinemas, etc.)
Travel and Tourism in France Post-Covid 
There are no restrictions on travelling inside France...and it's less crowded as usual !
The rules for travel to and from France depend on the country from which or to which you wish to travel, the reason for which you are travelling and your vaccination status.

Full information is available in English on the website of the Ministry for Europe and Foreign Affairs.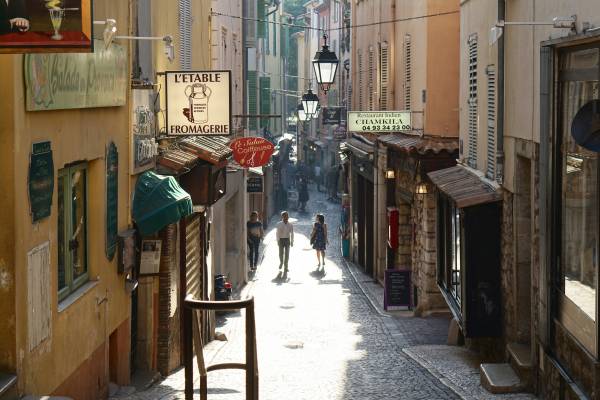 In Antibes streets - Photo by Reuben Mcfeeters on Unsplash
What should I do if I have Covid Symptoms?
If you have a cough or a temperature, stay at your accommodation, avoid contact with others and if necessary, call a doctor. You should take a test as quickly as possible in a pharmacy.
If you have difficulty breathing, dial 15 or call or send a text to 114 if you have a speech or hearing impairment.
As a visitor to France, where can I easily test for Covid 19?
You can perform an antigenic test in most pharmacies in France without appointment. You can also buy self-tests in pharmacies.
If you need a PCR test, you can get an appointment on this website: https://www.doctolib.fr/ which is in French only, but the France Just For You team or your hosts will be happy to help. You will get the results online within 24hrs. It costs about 49€ for a PCR and 29€ for an antigenic test.
Is there any travel insurance that covers expenses related to Covid-19?
You may check with your usual travel insurer as most travel insurance now has a covid extra coverage.  If you do not have a travel insurance yet, you may check this website to compare rates and get covid coverage information:
https://www.squaremouth.com/press-room/travel-insurance-coronavirus
Other useful links
Support from your countries:
USA - https://travel.state.gov/content/travel/en/international-travel/emergencies.html
CANADA - https://www.canadainternational.gc.ca/france/consular_services_consulaires/index.aspx?lang=eng
AUSTRALIA - https://www.smartraveller.gov.au/destinations/europe/france
UK - https://www.gov.uk/guidance/travel-advice-novel-coronavirus   or https://www.loveholidays.com/holidays/responsible-tourism-during-covid-19/#informed-hero
EUROPEAN COUNTRIES - https://reopen.europa.eu/en/