Region
in Normandy, Loire Valley & Paris

France History Tours

French Towns & Villages Tours
Follow the waterways in France from the Norman beaches on the Atlantic coasts to the Loire river, its castles and wonderful gardens . . . ending along the Seine river banks in Paris.
Price
US$ 4 450
Per traveler, including taxes,
based on double occupancy.
Your accommodations
Pictures of the specially selected accommodations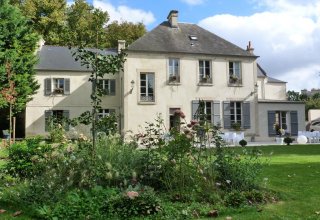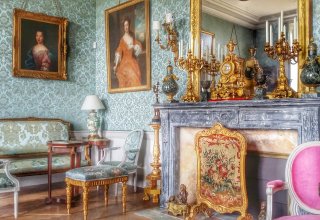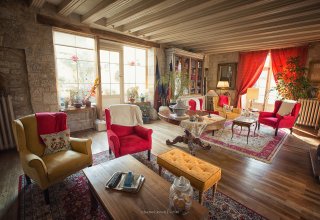 Step by step
Normandy : Jump into the Real France
Your itinerary starts in Paris where we recommend you pick up the rental car at the airport. From here, drive about 3 hours and you'll be quickly immersed in Norman history.
Your first B&B is a lovely house, located in downtown Bayeux, a few minutes walk to the Cathedral, the tapestry, the restaurants and shops. From here, you are within reach of all the D-Day sites and museums: from Sainte Mère Eglise to Ouistreham, Isigny, Pointe du Hoc, the artificial port of Arromanches or the Caen Memorial. 
Deauville and Honfleur are within driving distance and the Normandy countryside might be less famous but is certainly worth a detour: the typical half-timbered villages, the Cider road, the beautiful English style gardens, the apple brandy traditional manufacturers . . . and of course the cheeses. A trip to Normandy would not be complete without tasting Camembert or Livarot cheese! To get familiar with Norman gastronomy, we have planned for you a cooking class with Brigitte. She will welcome you in her home where you'll prepare a 3 course meal that you will savor for lunch. A fun experience!
Mont Saint Michel
A place you won't want to miss is the Mont Saint Michel: this sumptuous abbey stands on a tiny island in the middle of a bay and is truly the "8th Wonder of the Western world." It is well worth a visit. You'll spend 2 nights in a gorgeous castle surrounded by a magnificent park, 30 minute drive and across the bay from the famous village. This is a unique occasion to really feel what the "vie de château" trully is !
Discover the famous Mont Saint Michel with a local guide on a barefoot walk in the bay, around the site. A original and great way to experience this very touristy site. 
We'll also recommend some typical Britain towns in the area, for you to get a feel for the French Brittany.
The Loire Valley: Strolls & Discoveries
On your way from the Mont Saint Michel to the Loire Valley, we'll provide you with all details to visit the old city of Le Mans, where French history is at every corner.
The Loire Valley will welcome you with its renowned "sweet life", its Renaissance castles and gardens, and its famous gastronomy. You will stay for 4 nights in a lively town where Joan of Arc met her future King of France. Your cozy B&B is right at the foot of the medieval fortress and at night you can walk to all the restaurants and wine bars or have your own romantic picnic on the river banks. 
You can also wander off the beaten path into tiny villages dotted along the Vienne and Loire rivers and get a taste of French gastronomy in restaurants and local markets that we have tested for you. Touraine is also famous for its vineyards – Chinon, Bourgueil, Vouvray and many more – and we have planned for you to discover some local wines with a wine maker. She will take you to her vineyards and explain about vine growing, then you will go to her cellar so you can taste some wines (sparkling and still), together with some local food products.  
Ah . . . Paris!
End your French journey living the Parisian life! For 3 nights, you will be comfortably accommodated in a very cosy 4* boutique-hotel in one of Paris most famous squares, 10 minute walk to Notre Dame Cathedral. 
You will discover the French capital city's must sees and hidden beauties. One day, you'll explore the city with a local Parisian guide, biking around its most famous buildings.
We have also prepared for you different itineraries to explore Paris by foot, by boat or using public transportation. 
A great overview of Northern France !
Activities included
Norman cooking Class
Spend a morning with Brigitte who will teach you how to make a real norman meal. Then you'll enjoy the lunch in her welcoming dining room or in the terrace. 
A Guided Walk in Mont St Michel Bay
Let a local guide take you on a walk barefoot around Mount Saint Michel Bay to understand better the nature around this unique site. This is an opportunity to discover the bay as very few can see it.
Wine estate visit & tasting
Visit a wine estate with its owner in the Loire Valley. She will take you to the vineyards to explain about terroir, soils and vine. Then you will enjoy a wine tasting together with some local food products. 
Paris Bike Tour
Spend about 4hrs with a Parisian who will have you discover his city on a bike, with a group of max.10 travelers. For those who don't like biking, you can also take a walking tour.