Region
in Paris, Burgundy, Provence & French Riviera

Gourmet Food Tours
Countryside Tours

Art & Museums Tours
For independent travelers who want to thoroughly explore la belle France - from Paris, through the vineyards of Burgundy, the charming landscapes of Provence, and on to the sunny Riviera!
Price
US$ 5 710
Per traveler, including taxes,
based on double occupancy.
Your accommodations
Pictures of the specially selected accommodations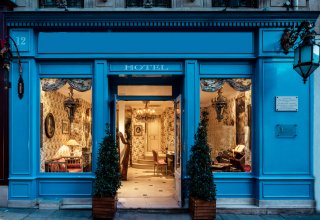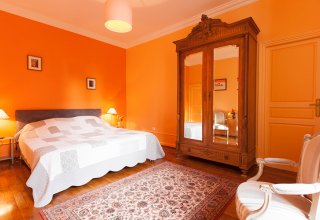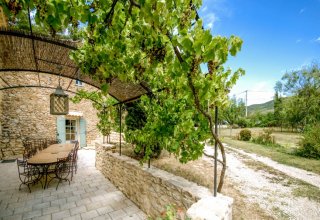 Step by step
Paris Landmarks
Start your trip living the Parisian life for 4 nights. Comfortably accommodated in a charming boutique-hotel in a quiet street of the bustling Marais district, you will discover the French capital city's must sees and hidden beauties.
Being based less than 10 minute walk from Notre Dame Cathedral, you can explore Paris by foot, by boat or using public transportation with different and unique itineraries we have planned for you. We also recommend our favorite restaurants and boulangeries in different districts of the city so you'll know where to take a break.
To get oriented in Paris, we plan for you to take a guided tour on a bike, following a Parisian guide. Those who are not interested in biking can also take a walking tour. 
Burgundy Wines
On the 5th day, you will pick up your rental car near the hotel and drive about 3 hours to Burgundy. You will reside for 3 nights in a beautiful mansion, surrounded by a vast park in the Côtes de Nuits vineyards. 
Situated in the heart of Burgundy, between Dijon and Beaune, you will be perfectly located to do all the Burgundy sightseeing. Explore all the major vineyards of the region and have a chance to taste red and white wines among the best in the world. Your hosts are very welcoming and you will feel like friends in their comfortable B&B. You will also enjoy a delicious dinner at their table.
Sébastien, a real passionate, will take you for half a day on a 4-wheel drive to tour around the Burgundy vineyards, following itineraries that no other tour can do. You will taste wines directly at the winery and ride over dirt roads in Nuits Saint Georges and Vosne Romanée. Sebastien is very friendly and you will feel like a relative he wants to show his favorite places.
Burgundy is much more than the vineyards: winding roads leading to tiny timeless villages - some of them "Most Beautiful Villages of France" - will give you a real feel for this region. 
Dijon has kept a lot of ancient monuments and houses, yet it is a modern city that is very lively and full of charm. Taste some local cheeses, the "Epoisse" at the cheese factory or stroll around Beaune from the cellars to the remparts.
 Provence Sweet Life
On the 8th day, you will drive 3h30 to Northern Provence. For 4 nights, you will reside in the heart of a peaceful provençal town near Mount Ventoux. Your lovely hosts will welcome you in the house they entirely remodeled. At night, refresh in the garden with a swimming pool or enjoy a dinner cooked by Eric, your host. A very Provençal experience!
So many things to see in less than an hour's drive from your B&B: beautiful Avignon, also referred to as "the City of Popes", where you can visit the Palace of the Popes, the well-preserved ramparts and the famous "Avignon Bridge".
Enjoy hilltop villages on market day, walking in the footsteps of famous painters such as Cézanne or Picasso. We will also tell you about some hidden jewels - off the beaten track villages where you will stroll around charming streets or have a drink at a provencal café with locals. 
For gourmets, we can also recommend a farmer's market and wine cellar for each day of the week!
Southern Provence from Aix-en-Provence
On day 12, you will head to Southern Provence and stay for 4 nights in Aix en Provence, in the heights of the city, on the slopes of the Sainte Victoire Mountain. You will be comfortably settled in a typical "mas house", surrounded by a lovely garden with a swimming pool.
From here, discover the beauty of southern Provence as you visit picturesque little villages in the Luberon or bigger cities such as Marseille and Aix-en-Provence. Tour the salt marshes of the Camargue, take an easy hike in the calanques near Cassis or visit the Alpilles region, where you will find beautiful Saint Remy de Provence and Van Gogh's favorite landscapes.
We will tell you where to buy the best olive oil or lavender products.
Travelers interested in history, should not miss the Roman ruins at Orange and the Pont du Gard. We will also take you to smaller sites – less famous and much quieter. Also, We plan for you to spend about 3hrs with a private guide to explore the amazing city of Arles and its Roman theaters.
The Riviera away from the crowds
On day 16, after about a 3hr drive, you will arrive in the French Riviera, right in the beating heart of Nice, in a charming boutique-hotel inspired by the Années Folles. You will walk everywhere in Nice. The famous Promenade des Anglais is just 2 blocks away and you can see it - and the sea - right from your suite-room. You are also very central to drive along the French Riviera to Menton, Monaco and Cannes. 
In the Riviera hinterland, you will have the opportunity to discover some of the most beautiful handicrafts in France, particularly ceramics, sculptures and paintings. You might be tempted to step into a glassblower's shoes and make your own "chef d'oeuvre". For art lovers, the many art museums of Nice and its surroundings will amaze you with masterpieces by Chagall, Matisse and Picasso.
In Nice, your lovely guide will take you to her best addresses in the old city to discover the history of the town via the Niçoise food & wine specialities.
But the Riviera is even more than all this. The "Cote d'Azur" is a marvel of fabulous 19th century villas and sapphire water coves. Wander about the narrow alleyways of the old city of Nice and visit the many famous art museums. Go shopping and enjoy views of the Mediterranean in seaside restaurants from Monte Carlo (Monaco) to Antibes.
To save time and energy, we recommend that our travelers fly out of Nice or Marseille International airports. If not possible, we will be happy to assist in finding the right transportation to your next destination. 
A perfect trip for France lovers: gorgeous sceneries, the best of the French gastronomy & wines, local culture and great people!
Activities included
Paris Bike Tour
Spend about 4hrs with a Parisian who will have you discover his city on a bike, with a group of max.10 travelers. For those who don't like biking, you can also take a walking tour. 
Burgundy Wine Tasting
Spend a half-day with Seb who will drive you in his 4WD in the back tracks and the dirt roads of Burgundy vineyards. He will take you like a friend would do to several wineries in some of the most famous vineyards in the world. 
Arles Guided Tour
Walk on Vincent Van Gogh footsteps with a private guide in Arles. Your guide will also take you to the Roman theater and amphitheater. A great introduction to Provence history & art !
Riviera Food & Wine Tour
Let your lovely hostess take you to her best addresses in the old city to discover the Niçoise food & wine specialities.