Region
in Paris, Normandy, Loire Valley, Bordeaux, Carcassonne, Provence & French Riviera

France Wine Tasting Tours

France History Tours
Countryside Tours
Spend about a month traveling from Paris to Nice on the French Riviera and get a real feel for the authentic France!
Price
US$ 6 880
Per traveler, including taxes,
based on double occupancy.
Your accommodations
Pictures of the specially selected accommodations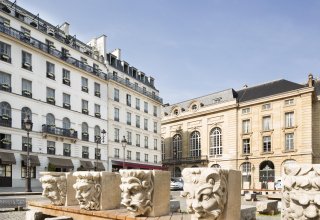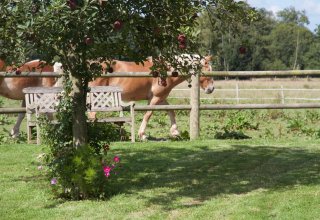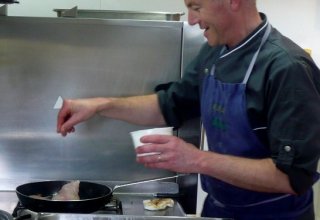 Step by step
Ah . . . Paris!
Experience the Parisian life comfortably accommodated for 3 nights in a charming boutique-hotel in the Latin Quarter. Nearby you have the Luxembourg Gardens and the Sorbonne University, and you will discover the French capital's must-sees and hidden beauties.
Ideally based a 10-minute walk from Notre Dame Cathedral, you will explore Paris on foot, by boat or using public transportation with different and unique itineraries we have prepared for you. We also recommend our favorite restaurants and boulangeries in different districts of the city, so you'll know where to take a break.
On the 4th day, you will pick up your rental car in Paris by the ring road and drive to the Bayeux area in Normandy, with some nice stops along the way.
The Bayeux area in Normandy
For 4 nights you will experience the Norman tranquility in an 11th-century manor. Immerse yourself in a medieval environment while enjoying all the modern amenities, as well as amazing breakfasts cooked by your lovely hostess.
Perfectly located between Bayeux and the WWII beaches, you will get a real feel for Norman history, from William the Conqueror to the Second World War. 
We also plan for you to spend a morning with a private guide who will customize the itinerary to your wishes and interests as you visit the WWII beaches and memorial sites.
Across the bay from Mont Saint Michel
You'll stay in a lovely Bed & Breakfast for 2 nights in a former presbytery from the 18th century, located half-way between the famous village of Mont Saint Michel and the lovely port of Saint Malo. One night, enjoy a delicious dinner prepared by your host, who is also a chef. 
We will provide tips on when/how to enjoy this UNESCO site after most of the crowds have left.
The Loire Valley near Chenonceaux
Spend the next 4 nights of your French journey in a welcoming Bed & Breakfast between Amboise and Chenonceau castle, in the heart of the Loire Valley. 
Your hostess is an excellent cook and one afternoon, she will teach you how to cook some local dishes, which you will savor around a big table at night in a convivial ambiance.
Discover the marvels of the Loire Valley - we will recommend how to visit famous must-see castles such as Chenonceau or Chambord away from the crowds. We will also suggest smaller castles and hidden places, which are less famous but that have a lot of history and beautiful settings. 
If you like gardens, don't miss Chaumont or Villandry. We will also provide information on wineries so that you may taste the local wines.
The Bordeaux area, at a Saint Emilion Wine Estate
Your next stop for 3 nights is a Grands Crus Classés wine chateau. Experience Saint Emilion staying at one of the places where everything happens, right in Saint Emilion's vineyards. Away from the crowds, you will enjoy what Saint Emilion wines have to offer. 
Built along the banks of the Garonne river, the opulent merchants' homes are very specific to the city of Bordeaux. You will find everything in this region, from villages nestled in the Medoc or St Emilion vineyards, to the bustling night life in Bordeaux. Also, bear in mind that Bordeaux's Sainte Catherine Street is the longest shopping street in Europe!
Very near Saint Emilion, we have planned a private tour to a famous wine estate: after visiting the estate from the vineyards to the cellars and learning about the different grape varieties and wine-making process, you will enjoy a picnic lunch together with a tasting of 3 different wines.
Carcassonne & Cathar country
The medieval town of Carcassonne will amaze you by its size and conservation. You will reside in a cozy B&B for 2 nights in the lively Bastide neighborhood, and will be within walking distance of all sightseeing and restaurants. We'll make sure you're away from the tourist crowds.
In the Cathar country, walkers/hikers will be rewarded with breath-taking landscapes and fortresses such as Quéribus. History lovers will be fascinated by the Cathar history. Wine lovers may be surprised by the quality of the "Minervois" wines, which have improved a lot in the past 10 years.
On the 19th day of your French trip, you will drive about 3 hours to Provence in the South East of France.
Gorgeous Provence
Stay for 4 nights in a very comfortable B&B on Avignon's island. This very quiet house, only a 15 minute walk to the heart of Avignon's historic center, is nestled in a nice garden where you will enjoy relaxing by the pool. Your hosts will be happy to give you some advice about visiting the area if you'd like. Beautiful Avignon, is also referred to as "the City of Popes", is where you can visit the Palace of the Popes, the well-preserved ramparts and the famous "Avignon Bridge". 
You will enjoy hilltop villages on market day, walking in the footsteps of famous painters such as Cézanne or Picasso. We will also tell you about some hidden gems - off the beaten track villages where you will stroll around charming streets or have a drink at a provencal café with locals. We can also recommend a farmer's market for each day of the week!
Explore a family-owned olive oil mill, with one of the daughters. She will explain olive oil farming from the tree to the bottle. Then you will enjoy a crash course on cooking some olive oil dishes. A very Provençal experience !
La Côte d'Azur – the French Riviera
About 3 hours' drive away is the French Riviera. You will stay for 3 nights in a lovely Bed & Breakfast located right in the beating heart of Nice, in a impressive home which was restored very recently with a lot of taste and art by your lovely hosts. Your room opens onto the garden and you will walk everywhere in Nice. The famous Promenade des Anglais and the beach are less than 10 min walk away and you are very central to drive along the French Riviera to Menton, Monaco and Cannes. 
In the Riviera hinterland, you will discover some of the most beautiful handicrafts in France, particularly ceramics, sculptures and paintings. For art lovers, the many art museums of Nice and its surroundings will amaze you with masterpieces by Chagall, Matisse and Picasso.
But the Riviera is even more than all this. The "Cote d'Azur" is a marvel of fabulous 19th century villas and sapphire-colored water coves. Wander about the narrow alleyways of the old city of Nice or go shopping and enjoy views of the Mediterranean in seaside restaurants from Monte Carlo to Antibes.
This itinerary is a great way to experience the diversity of France, focusing on very authentic regions, allowing time to enjoy yourselves and relax. 
Activities included
Private Guide on the WWII sites
Spend a half day with a private guide who will customize the itinerary to your wishes and interests. A must do to better understand what happened on D-Day. 
Loire Cooking Workshop
Spend a late afternoon with Valérie who trained in gastronomic restaurants. You will prepare a main course and a dessert, then you'll enjoy a savory dinner with your hosts. 
Tour a St Emilion Winery
Visit a wine estate near St Emilion with a private English speaking guide. After the tour, you will enjoy a picnic lunch together with a tasting of different wines from the estate.
Olive Oil Experience in the Alpilles
Explore a family owned olive oil mill, with one of the daughters. She will explain the olive oil farming from the tree to the bottle. Then you will enjoy a crash course on cooking some olive oil dishes. A very Provençal experience !