Region
in Champagne, Verdun, Somme, Normandy & Paris

World War 1 & 2 Battlefields

French Towns & Villages Tours
Many of us are related in some way to the World Wars' history : a father, uncle, grandfather, family friend, or a famous soldier we admire, who fought amongst the Allied troops on French soil. 
We are very happy and proud to plan itineraries for you to learn more about the history of the two World Wars of the 20th century. The below tour is a sample and we will craft your own trip based on any information you may have available or are willing to discover. 
Price
US$ 6 150
Per traveler, including taxes,
based on double occupancy.
Your accommodations
Pictures of the specially selected accommodations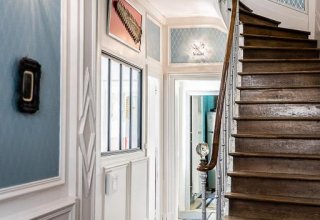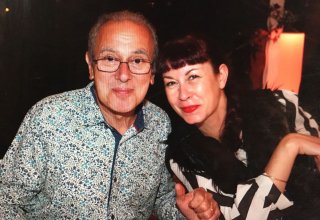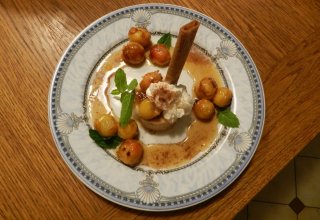 Step by step
The Champagne region from Reims
This itinerary starts in Paris or CDG airport where you will pick up the rental car and drive 1hr30 to the Champagne region, your first stop for 2 nights to settle in and recover from jetlag. 
In Reims, you will stay in a town house perfectly located in the old city, only 300 yards from the Cathedral. From here, explore the Champagne region from Reims to Epernay, which is only a 35 minute drive. 
We will also recommend Champagne wineries you can visit on your own, as well as some local attractions including fossiles, belle epoque architecture, a lively food market and many restaurants from simple fare to 3 stars with the Michelin guide. 
Argonne World War I Sites
About 1hr drive east of Reims, you will arrive in the Argonne region, which was a strategic zone at the end of WWI and where the American troops fought in 1917-1918.
Stay overnight in a charming B&B and visit the Argonne sites including Romagne Sous Montfaucon cemetery and memorial.
You will also see the place where King Louis the XVI and Marie-Antoinette were recognized and arrested in 1793 while trying to flee the French Revolultion towards Belgium.
Verdun
Spend the next 2 nights in a B&B just outside Verdun, owned by a lovely couple who will be happy to share their love for their region with you. Marie-Jo cooks delicious meals at night and if she makes the "ravioles," you will remember them for a very long time. 
You will spend a day with a passionate private guide who will take you to the main war sites around Verdun. The program will be tailor-made to your wishes. This is the best way to learn more and get a better understanding of this part of history. 
In the Verdun region, you will also taste delicious local products, relax in nice bars by the Meuse canal and why not even taste some Côte de Meuse wine. 
Amiens & the Somme region
On Day 6, you will drive north-west for about 3hrs and reach the Somme region. 
Your premium B&B is the perfect place to spend 3 nights and explore the war sites as well as the old town of Amiens and its amazing Cathedral.
We have included in this trip a day with a private English-speaking guide who will explain military strategy and drive you to the main WWI and WWII sites of the Somme region.
Travelers who may be interested to the Flanders region (with sites such as Ypres Salient or Poperinghe, Vimy Ridge or Passchendaele) in addition or instead of the Somme can let us know and we will be happy to plan accordingly. 
Many different nationalities fought in this part of France and we can definitly craft your day based on your country of origin or any specific interests you may have. 
On Day 9, you will drive 3hrs to Bayeux area in Normandy. Canadian travelers may wish to stop in Dieppe on the way. For travelers interested in Le Havre, Etretat or Honfleur, we will provided all needed information for a nice stop on the way. 
Normandy Landing Sites
Located 2 miles from Bayeux, your B&B for 3 nights is a 19th century manor. You will be warmly welcomed by your hosts and stay in one of their suite-rooms. You will experience a local custom called the "trou normand", having a glass of Calvados (apple brandy) between the starter and the main course. It is meant to renew your appetite to make sure you finish the whole dinner! 
Jump into the local history: from William the Conqueror in the 11th century whose adventures are illustrated in the Bayeux tapestry, to the Battle of Normandy in 1944.
Remains of the WWII landings are still visible everywhere and you can quickly access Utah, Omaha, Gold and Juno landing beaches as well as the artificial port of Arromanches or the Caen Memorial. To help you better understand the events of the Battle of Normandy and bring them to life, we have planned for a private guided tour with a specialist in WWII history. You will be shown all the main landing sites and learn in detail about what happened here on D-Day and the following months. Once again, if you have special wishes, we will be more than happy to customize your day.
If some travelers in your party may have too much with history, we can also plan for them to discover other aspects of Normandy, for instance with a cooking class at a lovely local lady. 
The Normandy countryside might not be advertised abroad but is very much worth a detour: the typical half-timbered villages, the Cider road, the beautiful English-style gardens, the traditional apple brandy manufactures . . . and of course the cheese! A trip to Normandy would not be complete without tasting some Camembert or Livarot cheese!
Normandy - Giverny
On day 12, you will stop over for a night in Giverny – 2hrs from Bayeux and 1hr30 to Paris. This tiny unchanged village takes you back to the 19th century when the great painter Claude Monet created a new art movement: impressionism. 
In Giverny you will visit the house where he lived for 43 years and where he painted some of his most beautiful masterpieces, among them "Haystacks", "Rouen Cathedral" and the "Water Lilies". The gardens are beautifully kept in the exact shape as they were when Monet painted them. We include in this package cut-the-line tickets that enable you to avoid waiting to enter Monet's house and gardens.
You will return the car rental upon arrival to Paris.
Spend the last 3 nights in a charming 4* boutique-hotel in a pedestrian street of the Quartier Latin, near La Sorbonne, perfectly located to discover the French capital city.
You will finish your World War history tour in Paris, which was liberated from the German occupiers on 25 August 1944. A privately-guided walking tour for a half-day in Paris is included in this trip.
The walk will include the Champs-Élysées avenue, from the Arc de Triomphe to the Place de la Concorde, following in the footsteps of the French 2nd Armored Division during their victory parade on 26 August 1944. You will then visit the Musée de l'Armée - Invalides, which has an interesting section about World War II. This concludes your WWII history tour of France.
Being based a 5-minute walk to Notre Dame Cathedral, we have prepared for you different itineraries to explore Paris by foot, by boat or using public transportation. We also recommend our favorite restaurants and boulangeries in different districts of the capital city so you'll know where to take a break.
We hope that this itinerary will help bring the World War history alive, meeting passionate guides and seeing the actual places. A very moving and memorable experience !
Activities included
Private Guide on the WWI Sites near Verdun
Spend a day with a private guide specialized in World War I history in Argonne & Verdun area. We will be happy to tailor make your program if you wish.
Private Guide on the Somme War sites
Discover the War Sites of the Somme around Amiens with a private guide for a full day. We will make recommendations and can customize your day if you wish.
Private Guide on the WWII sites
Spend a full day with a private guide who will customize the itinerary to your wishes and interests. A must do to better understand what happened on D-Day. 
Paris Liberation Private Tour
For a half-day, follow a private guide in the heart of Paris to learn about how the city was liberated in August 1944. From the Arc de Triomphe to the Army Museum, follow on the footsteps of the 2nd Armored Division.