Any mention of France, and Paris in particular, will surely conjure up an image of the most iconic of icons, a symbol of romance and geometrical elegance. The Eiffel Tower in Paris (or Tour Eiffel de Paris, as it is called in French), which celebrates its 130th anniversary on March 31st, 2019. With nearly 7 million people visiting each year and 250 million visitors in total since its inauguration in 1889, the Eiffel Tower is one of the world's most popular attractions. But not many people know the history behind it, or how the Iron Lady has managed to stay standing for so long. Here are some interesting facts about the Eiffel Tower to enhance your visit!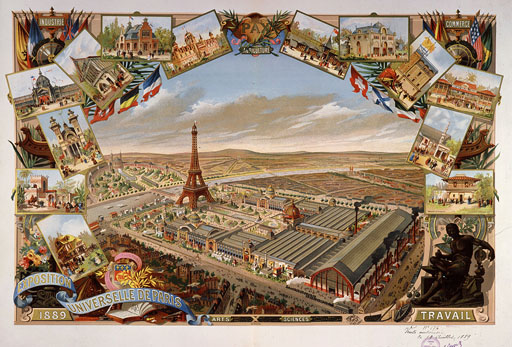 Antique postcard of the Eiffel Tower
Interesting facts you probably didn't know about the eiffel Tower
The Eiffel Tower was envisioned as the centerpiece for the Exposition Universelle held in Paris in 1889 to mark the centenary of the French Revolution. Engineer Gustave Eiffel and his unsung collaborators, engineers and architects Maurice Koechlin, Émile Nouguier and Stephen Sauvestre, developed and patented the design, and the Eiffel Tower opened to the public on March 31st, 1889.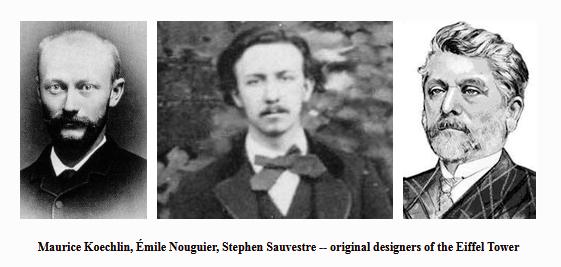 Not everyone was in favor of it though, and opinions about the Eiffel Tower remain divided even today. At the time, an impassioned petition signed by a number of prominent French artists was published in Le Temps, a prestigious daily newspaper in Paris. Here is a brief extract, which shows the strength of feeling against the tower: "We, writers, painters, sculptors, architects and passionate devotees of the hitherto untouched beauty of Paris, protest with all our strength... against the erection… of this useless and monstrous Eiffel Tower."
The construction was, however, approved and the Eiffel Tower opened to the public on March 31st, 1889. It became the world's tallest structure, standing at 300 meters, until the 319-meter Chrysler Building in New York City was completed in 1930. Today, it doesn't even figure in the world's 100 tallest structures.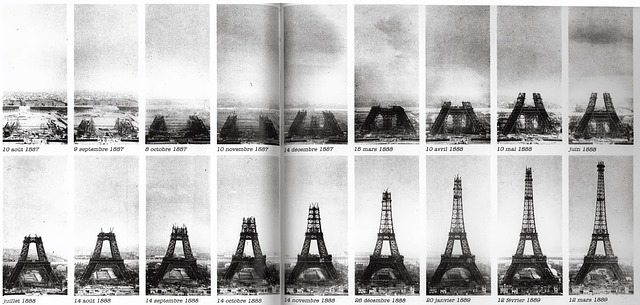 The construction of the Eiffel Tower
The Tower was only intended to stand for 20 years and was almost pulled down in 1909. Luckily it had become the perfect place to erect radio and communications transmitters, and it was this use which ultimately saved the tower.
The Eiffel Tower was originally painted a deep red color, which was thought to be more protective against rust. It has since been repainted a total of 19 times, approximately every seven years, and its color has changed from red-brown to yellow ochre to chestnut brown and is today a bronze 'Eiffel Tower Brown'. The next painting schedule is due to begin in October 2018, and we are waiting to find out if the color will remain the same or will possibly return to its original red color to mark the 130th anniversary.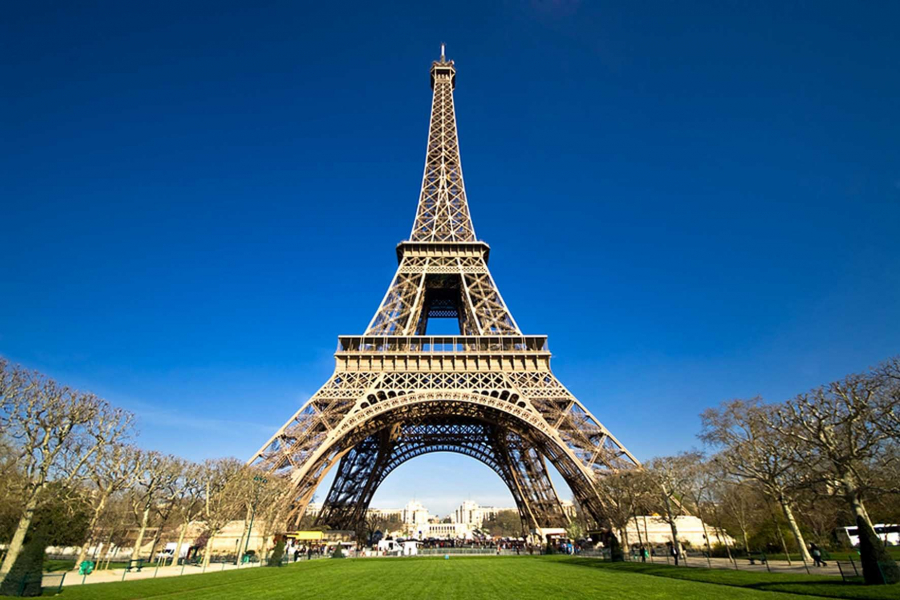 Eiffel Tower anniversary: at 130 years old, the Eiffel Tower remains an important icon - ©FJFY
Visit Paris with France Just For You
We would love to craft a unique itinerary for you to visit the best of our wonderful capital! We will introduce you to Paris' best-kept secrets that most tourists don't know about, so you can get a truly authentic feel for Paris. We will also book skip-the-line tickets for Paris' most popular tourist attractions (including the Eiffel Tower!). 
Peruse our Paris tours and contact us to tell us about your Paris wishlist!