Region
in Champagne, Verdun, Burgundy & Paris

France Wine Tasting Tours

World War 1 & 2 Battlefields
Explore North-Eastern France and jump into French wines & history!
Starting in Reims, capital of the Champagne region, you will learn many stories starring Joan of Arc, Marie-Antoinette and a famous widow . . . Clicquot.
A private guide will make World War I history come alive, allowing you to get a comprehensive overview of the Verdun battlefields. You will bike and taste wines in Burgundy and finish your journey with flourish in Paris. 
Price
US$ 4 460
Per traveler, including taxes,
based on double occupancy.
Your accommodations
Pictures of the specially selected accommodations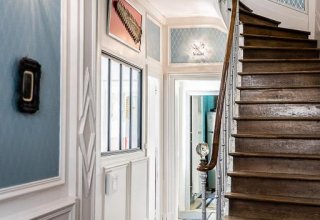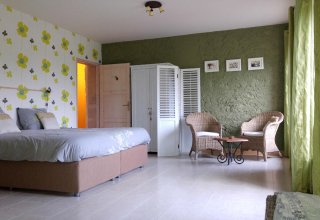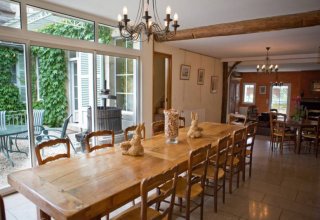 Step by step
The Champagne region, from Reims
This itinerary starts at Paris CDG airport where you will pick up your rental car and drive 1hr30 to the Champagne region, your first stop for 3 nights. 
In Reims, you will stay in a town house perfectly located in the old city, only 300 yards from the famous Cathedral. From here, explore the Champagne region from Reims to Epernay, which is only a 35 minute drive. 
Spend an afternoon with an English-speaking guide touring the Champagne vineyards around Reims. You will visit some local producers . . . so you can decide the Champagnes you like best! 
We will also recommend Champagne wineries you can visit on your own, as well as some local attractions including fossils, belle epoque architecture, a lively food market and many restaurants from simple fare to 3 stars with the Michelin guide. 
Verdun & Argonne World War I Sites
After about a 1hr30 drive from Reims, you will arrive in the Verdun region. 
Stay in a charming B&B, right in the Argonne battlefield area, between the Romagne Sous Montfaucon US Cemetery and the Verdun war sites. One night, your hosts will cook a great dinner which you will share with other fellow travelers. 
You will spend a day with a passionate private guide who will take you to the main war sites around Verdun. The program will be tailor-made to your wishes. This is the best way to get a better understanding about this time in history. 
In the Verdun region, you will also taste delicious local products, relax in nice bars by the Meuse canal and why not even taste some Côte de Meuse wine? 
La Bourgogne - Burgundy
In Burgundy, you will reside for 3 nights in a beautiful B&B house owned by a wine maker family and located in one of Burgundy's most famous wine towns.
Situated in the heart of Burgundy, near Beaune, this is the perfect place to learn about the local wines. Explore all the major vineyards of the region and have a chance to taste red and white wines among the best in the world, directly at the winery!
To discover Burgundy vineyard trails, we plan for you to spend an afternoon on a bike to discover Burgundy wines. You will make several stops on the way to taste wine. Santé!
We will provide you with detailed itineraries to discover the authentic and charming Burgundy. This region is much more than the vineyards: winding roads leading to tiny timeless villages - some of them "Most Beautiful Villages of France". You will get a real feel for this region. Taste some local cheeses, the "Epoisse" at the cheese factory or stroll around Beaune from the cellars to the ramparts.
End in Paris
On the 10th day, drive back to Paris (3hrs) and return the rental car.
End your trip living the Parisian life for 3 nights. Comfortably accommodated in a charming boutique-hotel in the heart of the Latin Quarter, you will discover the French capital city's must sees and hidden beauties.
Being based 10 minute walk to Notre Dame Cathedral, you can explore Paris by foot, by boat or using public transportation with different and unique itineraries we have prepared for you. We also recommend our favorite restaurants and boulangeries in different districts of the city so you'll know where to take a break.
One night, you will enjoy a high quality and quite private classical music concert in a very little church - away from the crowds. A unique night in Paris that only the locals know about, and which we hope will become a great memory of your trip.
Activities included
Champagne Tasting Tour
Spend an afternoon with an English-speaking guide touring the Champagne vineyards around Reims. You will visit some local producers…so you can decide the Champagnes you like best!
Private Guide on the WWI Sites near Verdun
Spend a day with a private guide specialized in World War I history in Argonne & Verdun area. We will be happy to tailor make your program if you wish.
Burgundy Wine & Bike Tour
Spend an afternoon with a guide who will take you wine tasting in Côte de Beaune famous vineyards...and wineries of course.
Classical Music Concert in Paris
Enjoy listening to a classical music concert in one of the oldest Churches in Paris. It will be a great evening!