Region
in Paris, Somme, North, Verdun & Alsace

France History Tours

Art & Museums Tours
In 13 days, this tour will take you from Paris to the Somme region, and on to Lille at the Belgium border. 
You will then drive your way south-east to the Verdun area and the surrounding WWI sites. You will end your journey in Alsace, on the border with Germany. 
A great way to discover Northern France !
Price
US$ 5 150
Per traveler, including taxes,
based on double occupancy.
Your accommodations
Pictures of the specially selected accommodations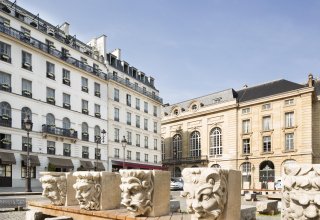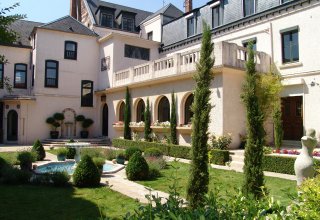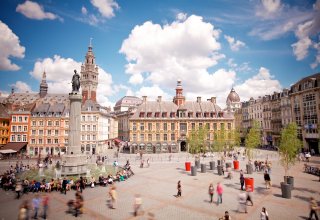 Step by step
Oh...Paris !
For the first 3 nights of your trip, you will be living the Parisian life. Comfortably accommodated in a charming boutique-hotel in the heart of the Latin Quarter, in the Sorbonne area, you will discover the French capital city's must sees and hidden beauties.
Being based a 10 minute walk from Notre Dame Cathedral, you can explore Paris by foot, by boat or using public transportation with unique and different itineraries we have prepared for you.
We plan for you to get oriented with a Parisian guide for a half-day, discover Paris most famous buildings along the Seine river and get to learn a lot about French culture and history while having a lot of fun. One night, you will attend a very fun show (in English) . . . a good opportunity to enjoy Paris nightlife.
On the fourth morning, you will pick up the rental car near your hotel and drive north about 1hr30 to the Somme region.
Amiens & the Somme region
Your premium B&B is the perfect place to spend 2 nights to explore the war sites as well as the old town of Amiens and its amazing Cathedral.
We have included in this trip a day with a private English-speaking guide who will explain military strategy and drive you to the main WWI and WWII sites of the Somme region.
Many different nationalities fought in this part of France and we can definitely craft your day based on your country of origin or any specific interests you may have. 
Downtown Lille
On Day 6, drive 1hr30 to Lille, at the northern tip of France. The old center of Lille is very pleasant for spending a night and enjoying the lively atmosphere. 
We plan for you to stay in a comfortable 4* Boutique-Hotel which opens on to the famous main square of Lille, with all the typical buildings, cafés and restaurants.
Travelers who may be interested in the World War Flanders region sites (such as Ypres Salient or Poperinghe, Vimy Ridge or Passchendaele), please let us know and we can plan a day there with a private guide or on your own. 
Verdun
On Day 7, drive 3hrs to the Verdun region. On the way, you may stop in Reims and enjoy a "coupe de Champagne" at lunch and a nice walk we will recommend to digest before getting back on the road. 
Spend the next 2 nights in a newly redesigned 4* Boutique-Hotel in the very heart of Verdun. You can walk everywhere in town from your hotel.
We will craft your days for you to explore the WWI war sites based on your interests, what you already know and what you would like to discover. 
In the Verdun region, you will also taste delicious local products, relax in nice bars by the Meuse canal and why not even taste some Côte de Meuse wine. 
Gorgeous Alsace 
Your last step is in Alsace: spend 4 nights in a 4* Boutique-Hotel in the very center of Colmar in the little Venice District, walking distance to all bar, shops and restaurants. This hotel is in a 16th century building which was renovated mixing new and old materials - resulting as a charming and cozy ambiance. 
Discover the gorgeous town of Colmar, its canal maybe on a barge tour and enjoy a meal in a typical Winstub with a nice beer. 
Another day, drive along the Wine Road, stop in some of the most beautiful villages of France with their typical colorful half-timbered houses and the stork nests . . . enjoy the Alsatian wines and the great views over the Vosges foothills. 
Alsace has also a very rich history : we include cut-the-line tickets to the Haut-Koenigsbourg castle which dates from the Middle Ages and was rebuilt entirely in the early 20th century. This is a fascinating visit. 
You may end the trip in Strasbourg or Colmar and return the car there before getting on a train or flight . . . or drive to your next destination for more adventures !
Activities included
Paris Orientation Tour
Discover Paris most famous buildings along the Seine river and get to learn a lot about French culture and history...having a lot of fun.
Comedy Show in Paris
What about spending a night in a Parisian theater and enjoy a very fun show...in English. You'll have a great time!
Private Guide on the Somme War sites
Discover the War Sites of the Somme around Amiens with a private guide for a full day. We will make recommendations and can customize your day if you wish.
Haut-Koenigsbourg Castle
Enjoy the visit of the Haut-Koenisbourg fortress with cut-the-line tickets to avoid waiting. This is a Middleages marvel rebuilt in the early 20th century.