Self-Drive around Brittany
Are you considering paying a visit to Astérix & Obélix ? Then, you may want to pack for a self-drive trip to Brittany!
This amazing region of France, with a 750-mile-long coastline, has without a doubt, preserved its typicity and traditions.
From the Celtic megaliths spread over all the territory to the lovely fishing ports, from King Arthur to the legendary dwarfs, from Pont Aven painters to the amazing sunset lights over the pink granite coast…Brittany well deserves a visit.
How to Get to Brittany
It is unusual to start a self-drive trip in Brittany. If you do, you may either drive from Paris (or CDG airport) and it takes about 4 hours or train to Rennes or Nantes and then pick up the car at the station. Both are about 2hr30 TGV train from Paris.
We usually plan for your travelers to visit Brittany before or after Normandy or the Loire Valley which area both "neighbor regions".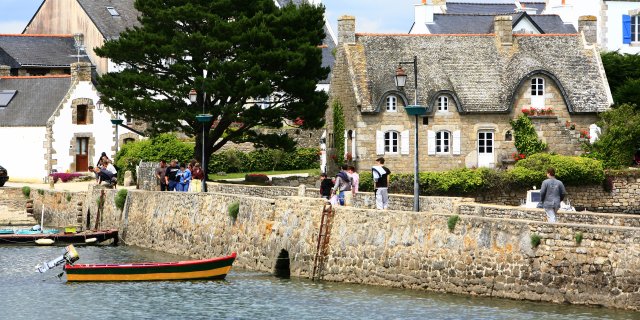 The 4 parts of Brittany
Brittany is divided into 4 "departements" which also match the main regions to visit:
Morbihan (famous for its Gulf) at the South East of Brittany, near Nantes
Finistère at the tip of Brittany,
Cotes d'Armor with the pink granite coast at the North West of Brittany
Ille-et-Vilaine which includes Rennes, St Malo and the Breton part of Mont St Michel at the NorthEast of Brittany
For travelers who have about 1 week to spend in Brittany, we will have them discover all of them, including the Finistère (which means "where the earth ends") at the tip.
Traveler who cannot spend more than a few days will definitely have to chose one or 2 out of the 4 areas and probably have to leave Finistère aside to avoid too much driving. We will be happy to make recommendation based on the rest of your trip and your interests.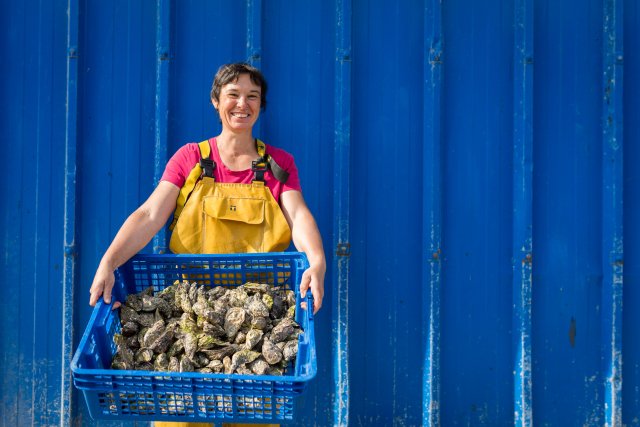 Tip when you travel to France :
Never ask or take side on the question: is Mont Saint Michel in Brittany or Normandy? This has been a fight between the 2 regions for centuries…don't get yourself in trouble.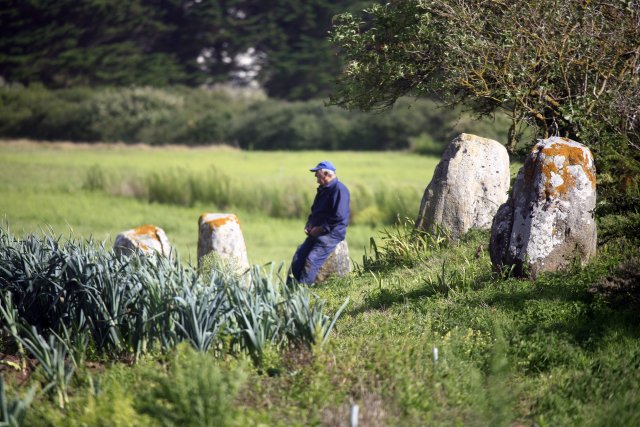 Best Time to Visit Brittany
Breton people often say that in Brittany you have each of the 4 seasons in one day. And it's very true !
Being surrounded by the Atlantic Ocean, Brittany belongs without hesitation to oceanic climate area which means that clouds, wind and sun may appear on your weather app for about each of the trip, in any season.
Now, according to us, the best time to visit Brittany is between May and the end of September (trying to avoid mid-July – mid-August school vacation time). In any case, you'll need a windbreaker in Brittany & a rain jacket, but you may wear it more often out of these months of the year.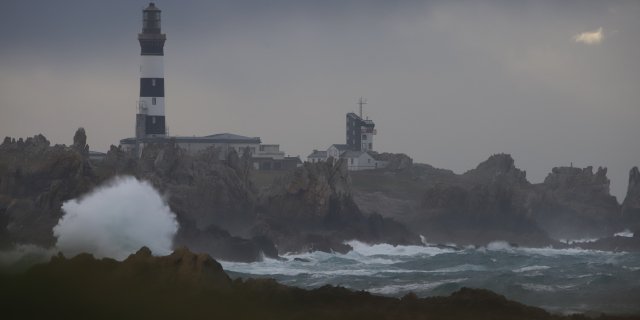 FAQs about Brittany
What Is Brittany Famous For?
To be brief, Brittany is famous in France for its heritage with the 7000-year-old megaliths reminding us of the famous cartoon Asterix & Obelix, its wonderful coastline with unique lighthouses and sailing !! of course. The most famous sailors in France are from Brittany – no wonder why the Route du Rhum starts in St Malo. Also, Brittany is very appreciated by the walking travelers, with the Nantes-Brest Canal and the coastal path "sentier des douaniers" which can be enjoyed for a leisure walk of 1hr or 2 or a several-week walking vacation.
Why is Brittany different from France?
Brittany is a region of France with strong regional traditions. For instance, the local festivals called Fest Noz remain a must in almost all the villages of Brittany, even smaller ones, when they tend to disappear in other parts of France.
Also, the Breton language stays alive with lots of schools teaching in both Breton and French.
Is Brittany French or Celtic?
Brittany is a French region but with a Celtic culture and legacy: for instance, many Breton Saints come from Ireland.  
Do they speak English in Brittany?
French is spoken in Brittany. The closer you get to Finistère the more lucky you'll get to hear some Breton regional language which is a Celtic language. You will definitely see it written in all the road signs which are always in French and Breton. English is spoken with foreign travelers, like in any other part of France.