Champagne & Reims region
Ah la Champagne…. say no more!
Taittinger, Dom Perignon, Laurent Perrier, Mumm, Veuve Clicquot, Ruinart, Moët & Chandon... more, you say? In that case, we warmly invite you to browse our self guided tours in Champagne, so you can come and visit yourself!
A stay in the vineyards of the Champagne region or in its capital city Reims is the opportunity of a lifetime to see where the famous bubbly is made so at the next big occasion when you open a bottle of Champagne, it will have a very special taste and hold many memories!
Reims is a nice historic town, which was relatively preserved during the wars. The majestic Cathedral has a very important role in French history as it is the place where most of the Kings of France where crowned, or "sacré" in French meaning to be blessed by God. Therefore, Reims is often referred to as La Cité des Sacres.
How to Get to Reims & the Champagne region?
Reims is only a 1hr30 drive east from Paris or CDG Airport. This is a great first or last stop on a French self-drive tour. We do recommend driving to Reims, as this is faster and more convenient than other transportation options.
There is a high-speed train (TGV) that goes there, and although we do not think this to be the best option, it can also be considered. Please be aware however that the TGV station is far outside of town and the car rental agencies are at the downtown train station (regular trains, no TGV). This makes the connections a bit complicated, but manageable with time.
Geography of the Champagne Region
The Champagne vineyards are mostly between Reims and Epernay, which is located 35 minutes south of Reims, so the area is quite small and can be visited in 2 days, including some Champagne winery visits.
Between the 2 cities is the « Montagne de Reims » which culminates at 286 meters and is thus only a « mountain » by name. However, it provides nice slopes for the vineyards and a lovely countryside to drive around.
The whole area was once under the sea and for fossil lovers, we will recommend a place you will always remember.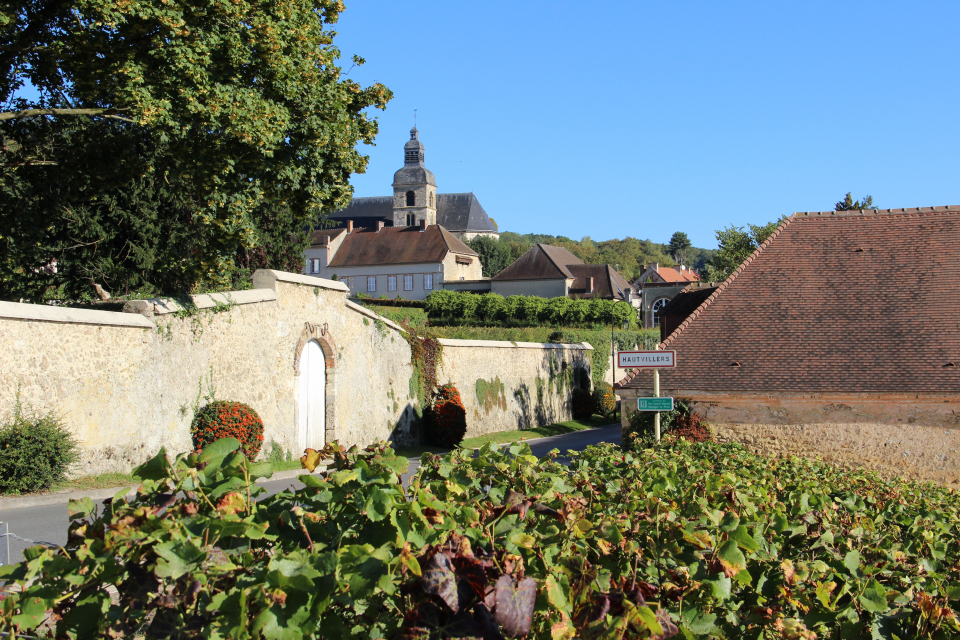 Let's drink Champagne!
One thing you need to learn in French: if you say « Je suis interessé par LA Champagne » and « Je suis intéressé par LE Champagne » - you mean something totally different! In the first case, you are talking about the Champagne region and in the second, the sparkling wine... so make sure to brush up on your French a little. In our opinion, both are great to talk about!
What do you eat with Champagne? Biscuits Roses of course!
Of course, it is cheaper to buy Champagne wines right in the production area: you will find good quality bottles starting 20€ - or even around 15€ at smaller, less internationally famous wineries.
For those who just want to taste a few Champagnes and get a general overview of the region, we will be happy to recommend a self-drive itinerary where you can get a « bit of everything » and book a visit and tasting in a famous Maison de Champagne such as Taittinger, Veuve Clicquot or Moët & Chandon.
For the Champagne lovers on our self drive tours in the Champagne region, we can organize for one of our private guides to take you from the vineyards to the wineries. You'll probably taste more Champagnes in a day than you ever have.  You will learn about the soils, the vintages, the making process and also visit smaller family wineries where you could not go on your own. We can also plan for you to enjoy several wine regions in France including Champagne.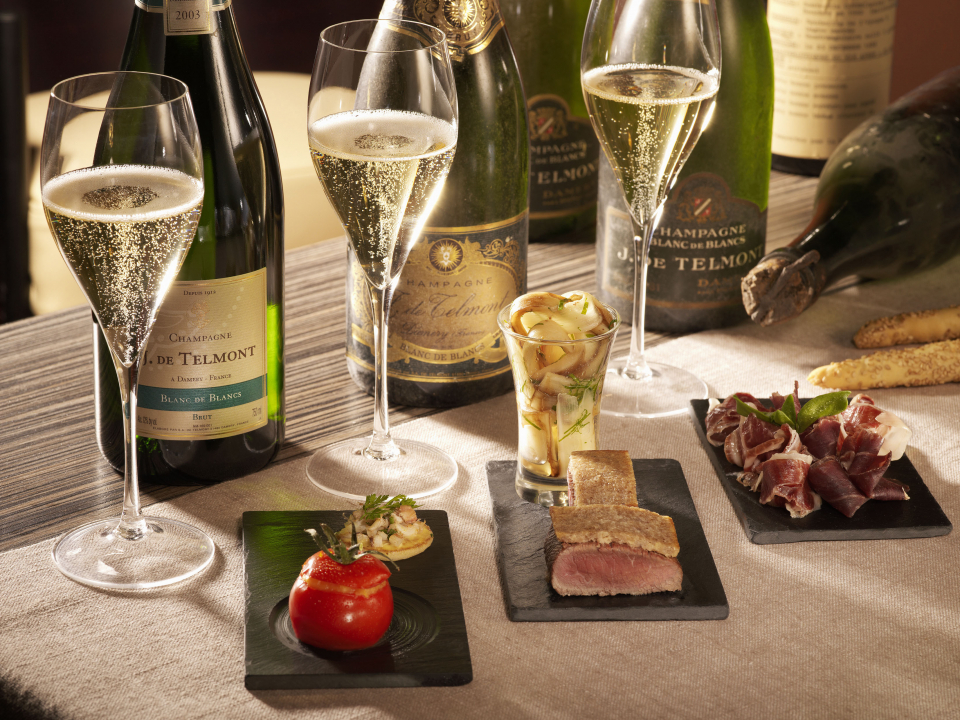 Champagne; oui... but also...
In the Champagne area, you will also wander in the Faux magical forest, taste the famous pink biscuits from Reims and… visit the Cathedral! This immense building dating back to the beginning of the 13th century is a real jewel and travelers often feel hypnotized by its majesty and immensity.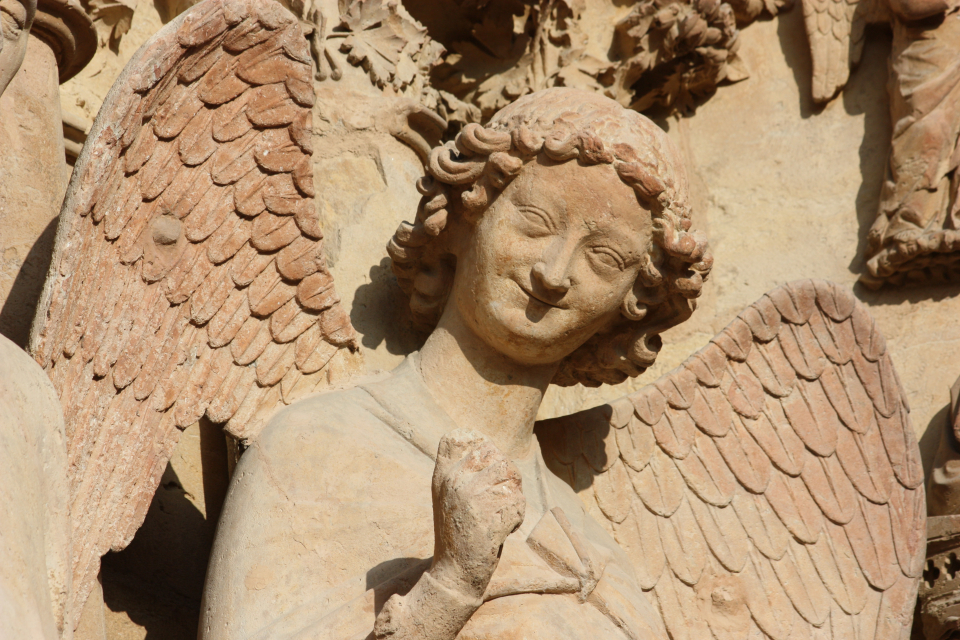 Did you know that the German surrender of World War II was signed in Reims, in the school housing General Eisenhower's headquarters for the final months of the war? The Musée de la Reddition is fascinating, and you will see the untouched map room and table where the surrender signature took place.
Roman ruins are still visible also, such as the Mars door near the very lively covered market of the lively Boulingrin neighborhood in Reims!
Reims has also one of the biggest Christmas markets in France. 
Where to stay in the Champagne region
The answer is quite simple: between Reims and Epernay. You don't want to stay north of Reims or you will have to drive around the city every time you want to reach the Champagne vineyards.
Reims is much livelier than Epernay where we recommend strolling the famous Avenue de Champagne on a visit.
We have selected great accommodations in Reims for those who like to be in town, and also some very nice Bed & Breakfasts in the vineyards, in little towns or even in a Champagne winery – to be closer to the local products. A difficult but happy dilemma to have!
If you love wine, we have designed a specific self drive tour of France for wine lovers. For lovers of Champagne, self-guided wine tours through this region - with the option of a private expert guide for at least one day of your tour - can be an unforgettable experience.
FAQs about Champagne
What French region is Champagne in?
Most of Champagne became part of the French administrative region of Champagne-Ardenne in 1956. This consisted of four French departments: Ardennes, Aube, Marne and Haute-Marne. On January 1st, 2016, 1 January 2016, Champagne-Ardenne merged with the neighboring regions of Alsace and Lorraine, and these became part of the new region of Grand Est.
Reims, the capital of Champagne, is about an hour an a half's drive from Paris.
How many regions of Champagne are there?
There are four main regions in Champagne: La Vallée de la Marne, La Montagne de Reims, La Côte des Blancs and La Côte des Bars, including 34,000 hectares of vineyards and around 300 villages and towns. 
La Côte des Bars is furthest south in the Champagne-Ardenne region and has two main sub-regions, Bar-Sur-Seine and Bar-Sur-Aube.
In the north of the region, La Vallée de la Marne, La Montagne de Reims and La Côte des Blancs are the three main territoires, where the best quality grapes are produced. Indeed, many Champagne producers produce the best Champagne by blending grapes from all three of these areas.
How many days do you need in Champagne?
On a self drive tour of Champagne, we recommend staying for 2-3 nights. This will give you the opportunity to spend a day exploring the region and the Champagne-Ardenne wineries at your own pace, as well as a day with a private expert wine guide.
The wine guide will take you to their favorite Champagne-Ardenne wineries, share interesting facts about the region, the grapes, the producers and the local harvest traditions, so you really get to immerse yourself in the culture of the region. Y
ou can also spend a day exploring the lovely city of Reims and enjoying other local attractions, including fossils, Belle Epoque architecture and a lively food market. If you go on a self guided tour of the Champagne region with us, we'll tell you our favorite restaurants, from simple fare to Michelin 3-star restaurants.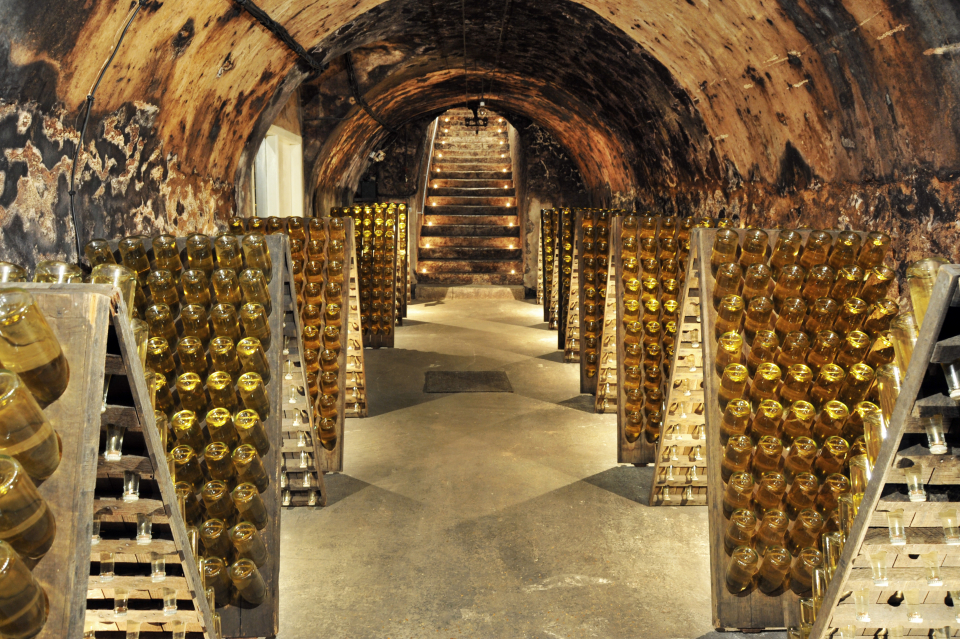 Let us know what you like and we will plan your stay in the Champagne region accordingly !