Region
in Burgundy, Loire Valley, Normandy & Paris

Wine Tasting

Heritage & History
Countryside
This is the best itinerary to thoroughly discover the Northern part of France: Burgundy vineyards, Loire Valley castles, Normandy WWII history . . . and ending in the most famous and beautiful capital in the world - Paris.
Price
US$ 5 720
Per traveler, including taxes,
based on double occupancy.
Your accommodations
Pictures of the specially selected accommodations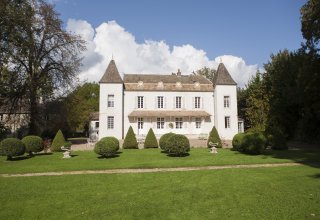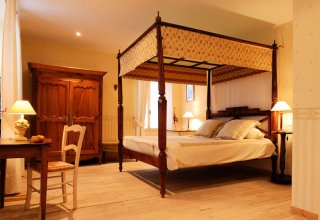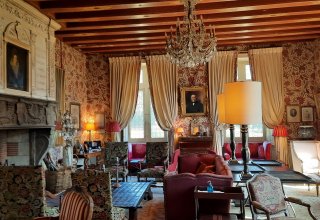 Step by step
Burgundy - La Bourgogne
As you will probably arrive at CDG airport, we have planned for you to pick up your rental car at the airport. It can be another location based on where you arrive in France. From Paris, drive 3 hours to Burgundy. We will recommend a very nice resting stop on your way.
You will reside for 3 nights in a beautiful mansion, surrounded by a vast park in Côtes de Nuits vineyards. 
We will provide you with the detailed itineraries you need to discover the authentic and charming region of Burgundy. This region is much more than its vineyards: winding roads leading to tiny timeless villages - some of them the "Most Beautiful Villages of France" - will give you a real feel for this region. 
Dijon has kept a lot of ancient monuments and houses, yet it is a very lively modern city and full of charm. Taste some local cheese, the "Epoisse" at the cheese factory or stroll around Beaune from the cellars to the ramparts.
Sébastien, a real passionate, will take you for half a day on a 4-wheel drive to tour around Burgundy vineyards, following itineraries that no other tour can do. You will taste wines directly at the winery and ride over dirt roads in Nuits Saint Georges and Vosne Romanée. Sebastien is very friendly and you will feel like a relative he wants to show his favorite places.
The Loire Valley hidden beauties
On the 4th day, you will drive about 4 hours to get to the Southern Loire Valley. You will reside for 4 nights in the outbuildings of a disappeared monastery dating back to the 14th century. Your charming hosts know this region very well and will be happy to share some tips with you. If you wish, you can have diner at the B&B. Located on the south banks of the Vienne River, this charming B&B is within short driving distance of Chinon and Saumur, beautiful historic cities.
One day, let the owner of a 12th century royal abbey guide you in this amazing and totally off the beaten tracks historical site.
On the 8th day, you will move to the Northern Loire Valley. Stay for 3 nights in a gorgeous Renaissance castle . . . the perfect place to explore the "castle country" in a very romantic setting.
Touraine is also famous for its vineyards – Chinon, Bourgueil, Vouvray and many more – and we have planned a special wine tasting for you. You will have the opportunity to taste different wines - in a privately owned 16th century castle - accompanied by some local specialties.
Normandy : the Mont Saint Michel
On the 11th day, you will be on your way to the Mont Saint Michel!
Spend 2 nights in a 19th century typical stone Normandy home surrounded by a lovely garden, located 20 minutes from the famous Mont Saint Michel.
Here, you will enjoy a peaceful environment - away from the touristy crowds, in a home decorated around nostalgic roses, engravings, and Indonesian furniture. 
The property is surrounded by a lovely garden where you can relax, and it is walking distance from several restaurants. 
We will give you tips to discover this very touristy site while avoiding most of the crowds.
Normandy: from Bayeux to Giverny
Continue your trip nearby, in Bayeux, the heart of the Calvados region. Spend 4 nights in a 19th century manor located 2 miles from Bayeux. You will be warmly welcomed by your hosts and stay in one of their suite-rooms. We have planned a table d'hôtes dinner for you, together with your hosts and other guests. You will experience a local custom called the "trou normand", having a glass of Calvados (apple brandy) between the starter and the main course. It is meant to renew your appetite to make sure you finish the whole dinner!
From here, you can visit Bayeux and its famous tapestry, all the landing beaches (from Sainte Mère Eglise to Pointe du Hoc), Caen and the typical fishing ports.
The Normandy back country might not be advertised abroad but is much worth a detour: the typical half-timbered villages, the Cider road, the beautiful English style gardens, the apple brandy traditional manufactures . . . and of course the cheese. A trip to Normandy would not be complete without tasting Camembert or Livarot cheeses!
Deauville and Honfleur are within driving distance. Honfleur really deserves a visit for its picturesque harbor and art galleries, and Deauville for its famous Grand Casino, its horse track and luxury cars. This part of Normandy is also famous for its seafood, especially scallops from Port en Bessin and oysters from Asnelles.
On day 17, visit Monet's house and gardens in Giverny, on your way back to Paris. We have included in this itinerary cut-the-line tickets to avoid waiting to enter.
Paris landmarks
You will drop off the rental car downtown Paris at the nearest agency to your hotel and then become a pedestrian traveler to explore the city of lights.
For the last 3 nights of your trip, you will be living the Parisian life. Comfortably accommodated in an intimate 10 room 4* boutique-hotel in the lively Saint Germain des Prés, you will discover the French capital city's must sees and hidden beauties.
Being based less than 5 minute walk from Notre Dame Cathedral, you can explore Paris by foot, by boat or using public transportation with different and unique itineraries we have planned for you. We also recommend our favorite restaurants and boulangeries in different districts of the city so you'll know where to take a break.
On your last day, you are 1 hour to CDG airport using public transportation, shuttles or taxis. 
This is "la belle France" !
Activities included
Burgundy Wine Tasting
Spend a half-day with Seb who will drive you in his 4WD in the back tracks and the dirt roads of Burgundy vineyards. He will take you like a friend would do to several wineries in some of the most famous vineyards in the world. 
Guided Tour of a 12th c. Abbey
Get totally off the beaten track and explore each nook and cranny of this 12th century jewel. The owner, who will guide you, is passionate about local history and is totally dedicated to the conservation of this site.
A Wine Tasting in a castle in the Loire
Visit a family-owned 16th century castle and winery surrounded by over 100 acres of vineyards and forests.
Enjoy a commented tasting of the wines with some local-product snacks.
Monet's House & Garden
Avoid wasting time standing in line, use the by-pass line to visit the house of Monet and its famous gardens. Follow in the footsteps of this painter and the American Impressionists in the small town of Giverny.