Most people who visit France will know about the most famous places to visit in Paris - the Eiffel Tower, the Louvre, the Moulin Rouge, to name a few - and we agree that a visit to these places is a must! However, at France Just For You, we pride ourselves on sending our travelers to places that many tourists don't know about. We want you to have a truly unique and authentic experience of France. Here we suggest some alternative places to visit in Paris which you may not have thought of: 
MONET'S WATERLILIES AT THE MUSEE DE L'ORANGERIE 
The Musée de l'Orangerie is on the other side of the Tuileries Gardens from the Louvre and is a bit easier to digest in a single visit. Visitors are normally drawn to this museum by Claude Monet's waterlily paintings, which stretch across two whole rooms from floor to ceiling. Monet's vision was to have panels installed adjacent to one another to form an oval, creating "the illusion of an endless whole, of water without horizon or bank." The oval-shaped rooms at the Musée de l'Orangerie are a perfect home for the paintings and make this a museum worth visiting.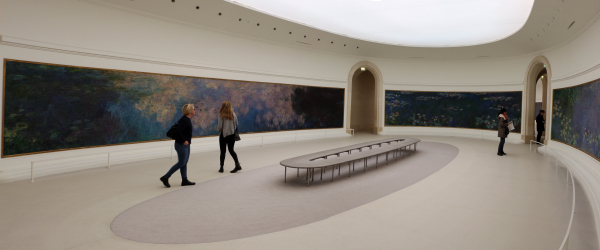 WINE TASTING AT O CHATEAU 
If you are visiting Paris but won't have time to visit France's wine regions, book a wine-tasting class at O Chateau. The sommeliers speak English and will patiently teach you how to detect different the different wine aromas and flavors, and about wine and food pairings. If you're staying for food, we recommend the wine, cheese and charcuterie lunch, or go for supper and ask the waiter for a wine recommendation to go with your chosen dish.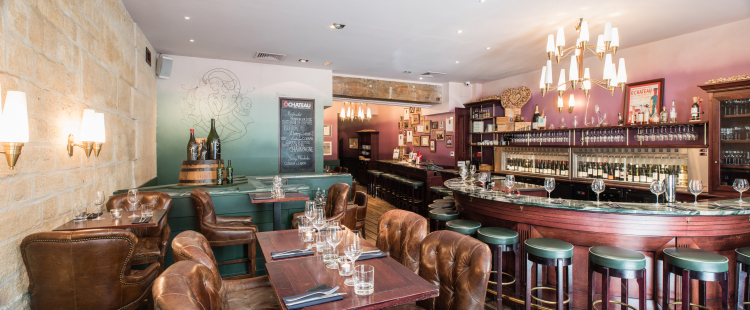 THE SCULPTURE GARDEN AT THE RODIN MUSEUM
The Jardins de Luxembourg feature among Paris's most famous gardens and is one of the prettiest places to visit in Paris. But if you prefer to visit a hidden gem we recommend a trip to the Rodin Museum. The museum itself is dedicated to the works of the French sculptor Auguste Rodin. It isn't too big and is easy to visit in a couple of hours. But if you're not so interested in Rodin's work then just visit the sculpture garden. It's a place of peace and tranquility in the city without as many tourists, and the perfect place for a picnic!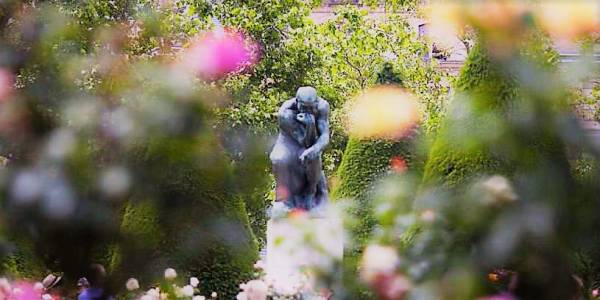 STAND-UP COMEDY: 'HOW TO BECOME A PARISIAN IN ONE HOUR'
If you're looking for some evening entertainment in Paris but would prefer something a bit more low-key than the Moulin Rouge, we cannot recommend highly enough the English-language stand-up comedy show 'How to become a Parisian in One Hour' with French comedian Olivier Giraud. It has become one of the must-see shows in Paris, and guarantees that 'after just over an hour of intensive training, you will be fully fluent in the behavior of Parisians in shops, restaurants, taxis, subways and nightclubs.' An amusing introduction to Parisian culture! 
THE BEST ROOFTOP VIEWS OF PARIS
The Eiffel Tower may be one of the most popular places to visit in Paris, but when you're admiring the views from the top, it can feel mildly frustrating that they don't include the Eiffel Tower itself! For some alternative spectacular views of Paris, head to the Montparnasse Tower. The 56th floor of this modern skyscraper has an observation deck offering 360-degree views over Paris... which include the Eiffel Tower! For more incredible views, enjoy cocktails and dinner at the Le Georges restaurant at the top of the Centre Pompidou, or a soothing cup of mint tea in the rooftop cafe of the Institut du Monde Arabe just ten minutes' walk from the Notre Dame cathedral.
RUE MONTORGUEIL: PARIS'S MOST WALKABLE STREET
Central Paris is very walkable and we think one of the nicest ways to get to know a place is to explore it on foot. The Rue Montorgueil is a lively street full of restaurants, cafés, bakeries, wine shops and many other small businesses. If you would like to try eating snails, go to L'Escargot restaurant at 38 Rue Montorgueil, and for dessert, we recommend the baba au rhum from La Maison Stohrer at number 51.
Before we start crafting your unique Paris itinerary, we ask you to send us your wish-list and tell us all about your interests. This helps us to plan the perfect trip to Paris, just for you. Rest assured, we will include some of the nicest places to visit in Paris and plenty of hidden gems!