Bordeaux tours
Stretched along the banks of the Garonne River, Bordeaux, also known as the Sleeping Beauty of France, will enchant you from the very moment you arrive.
Bordeaux is surrounded by vineyards whose names are known around the world, such as Médoc, St Emilion, Margaux and Sauterne. As well as Bordeaux wine tasting tours, we can help you discover the beautiful coastline too – the Atlantic Ocean and Bay of Arcachon are never far away. There is truly something for everyone here.
Enjoy wine tastings, stay at wine estates and take the opportunity to meet with French oenologists and sommeliers.
How to Get to Bordeaux
If you are flying into Paris then getting to Bordeaux is a piece of cake. Simply hop on the TGV train at Paris Montparnasse and ride down to Bordeaux St Jean. The quickest train takes 3 hours 15 minutes. Next year, thanks to the installation of an extra fast TGV, travel time will be cut down to just 2 hours!
If you would rather focus your energy on the Southwest of France, you can fly straight there. Fly into Bordeaux Merignac or Toulouse Blagnac airports and you'll save a whole lot of time and energy.
For those who prefer the freedom of taking their own vehicle down to Bordeaux, driving takes around five hours from Paris. If you plan on travelling by car, we recommend stopping off in the Loire Valley on the way.
Alternatively, Bordeaux is easily accessible by car from the Dordogne (2 hours), Carcassonne (3 hours) and Toulouse (2.5 hours). Why not start your trip in one of these magical cities before heading over to Bordeaux?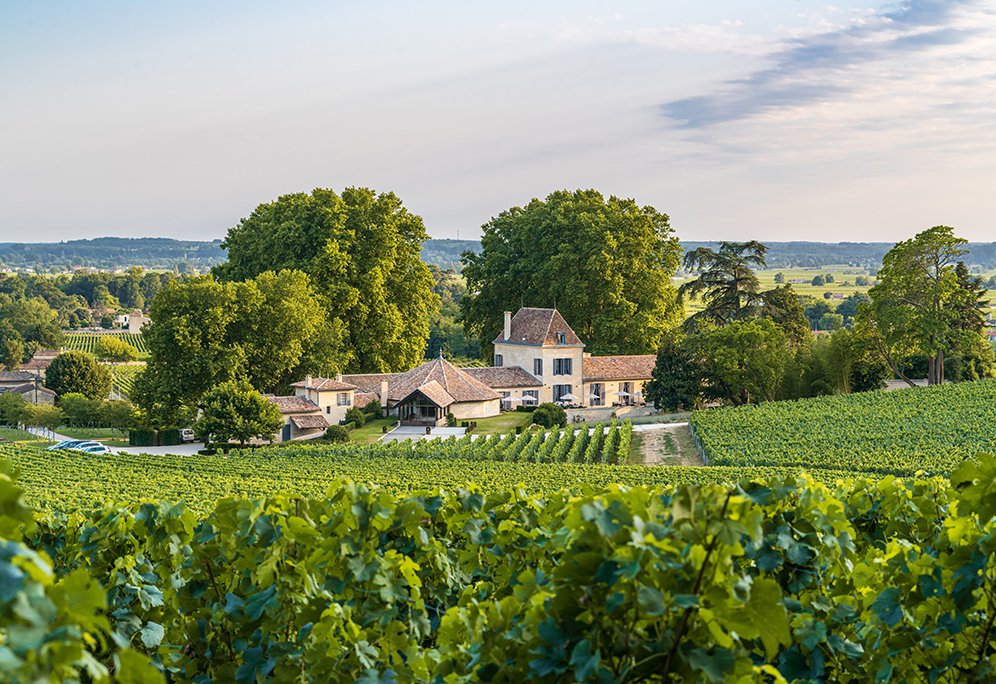 The Gironde Region
Bordeaux is just one part of the magnificent Gironde region. When the Garonne leaves Bordeaux, it widens and flows to the ocean. This wider stretch of water is known as the Gironde Estuary and gives the region its name.
The river is an important part of the city and is beautiful to walk along in the sunshine. Some travelers also enjoy river cruises along the Garonne, though we specialize in driving tours which include walking tours and bike tours for those who enjoy cycling.
Médoc Wine Region
Sitting between the Gironde and the Atlantic Ocean is Médoc – the Gironde's famous wine country. The wines here are famous across the globe, so Bordeaux wine tours are very popular!
Within Médoc are a number of small villages that are well worth taking the time to explore. Pauillac, Margaux and St Estèphe are particularly beautiful with their cobbled streets and wine chateaux. This a real taste of France.
For something a bit different, you could head to Verdon, on the bank of the Gironde Estuary, and get the ferry across to Royan. The ferry runs throughout the day and only takes around 20 minutes. This short trip offers you the chance to see part of the Loire Valley.
Le Bassin d'Arcachon
Known in English as Arcachon Bay, le Bassin d'Arcachon is a stunning section of France's coastline. With fine sandy beaches and sparkling (albeit incredibly cold) water, it is easy to spend the day soaking up the sun here.
Of course, no trip to Arcachon is complete without climbing the Pyla Dune (Dune du Pyla). This monstrous sand dune measures 110m in height, making it the largest of its kind in Europe. The view from the top is utterly breath-taking and worth the sweating and panting as you clamber to the top.
Once you've exhausted yourself exploring le Bassin d'Arcachon's natural wonders, it's time to eat. Arcachon is famous for oyster farming so make the most of this by tucking into some at one of the region's restaurants. Of course, you will need to wash it down with a glass of Bordeaux wine (or two).
Bordeaux - A Unesco City
Now we come to the pièce de résistance of the Gironde region: Bordeaux. This incredible city has been designated a UNESCO World Heritage Site and has undergone massive renovations in the past decade or so.
Bordeaux is a city that exudes beauty, from its majestic architecture to the river that divides it in two. Walking along the quay when the sun is out is the perfect way to see the city and absorb Bordeaux's laid-back atmosphere.
The city's snazzy and unique new bridge is also a must-see, especially if you're a fan of interesting architecture. Or, if your interests lie more in the world of wine, La Cité du Vin cannot be missed. This intricate building encompasses all kinds of wine-based exhibitions, workshops and events. A must for any wine-lover.
 We have made a shortlist of the 8 cities we like the most in France and of course, Bordeaux is one of them !
Entre-Deux-Mers
Located between the Garonne and Dordogne Rivers, Entre-Deux-Mers is one of Bordeaux's wine regions. This special region attracts people from across the globe who are interested in wine tasting tours in Entre-Deux-Mers, and in sampling the local produce so we warmly recommend making it a point to spend some time in this area.
Saint Emilion Vineyards
Saint Emilion is living proof that with great beauty comes great numbers of tourists. This staggeringly gorgeous little town is always jam-packed with visitors, but there are peaceful parts too, which we will direct you to in your personal guidebook.
We recommend taking a walk on the outskirts of the town so you can make the most of it without getting caught up in the crowds. You may like to spend a full day walking through some of our favorite vineyards and wine estates and have a picnic in one of them under the ever-present sun.
Bordeaux Wines
The main reason people go to Bordeaux is to sample its mouth-watering selection of French wines. However, while it is one thing to taste the wine, it is quite another to fully understand them.
Bordeaux wines have more detailed classifications than any other kind in the world. They have 57 appellations encompassed within 6 classifications:
The 1855 Médoc Classification
The 1855 Sauternes and Barsac Classification
The 2012 St Emilion Classification
The 1959 Graves Classification
The 1932 Cru Bourgeois Classification
The 2006 Médoc Crus Artisans Classification
You will learn all about these classifications and more on your guided tour with our special wine guide. Our guide comes from a wine-making family and will sculpt your itinerary to show you the best wines in Bordeaux. Thanks to our guide you will be able to access wine estates that are not usually open to tourists.
If you want something special, our guide can organise a lunch in a winery for you. Your meal will be presided over by a "maitre de chai" (cellar master). Alternatively, we can take you to a wine estate for a less in-depth wine experience. Here you will be welcomed with open arms and big smiles – this isn't always the case with some of the bigger, more commercial wineries. To learn more about France Wine regions.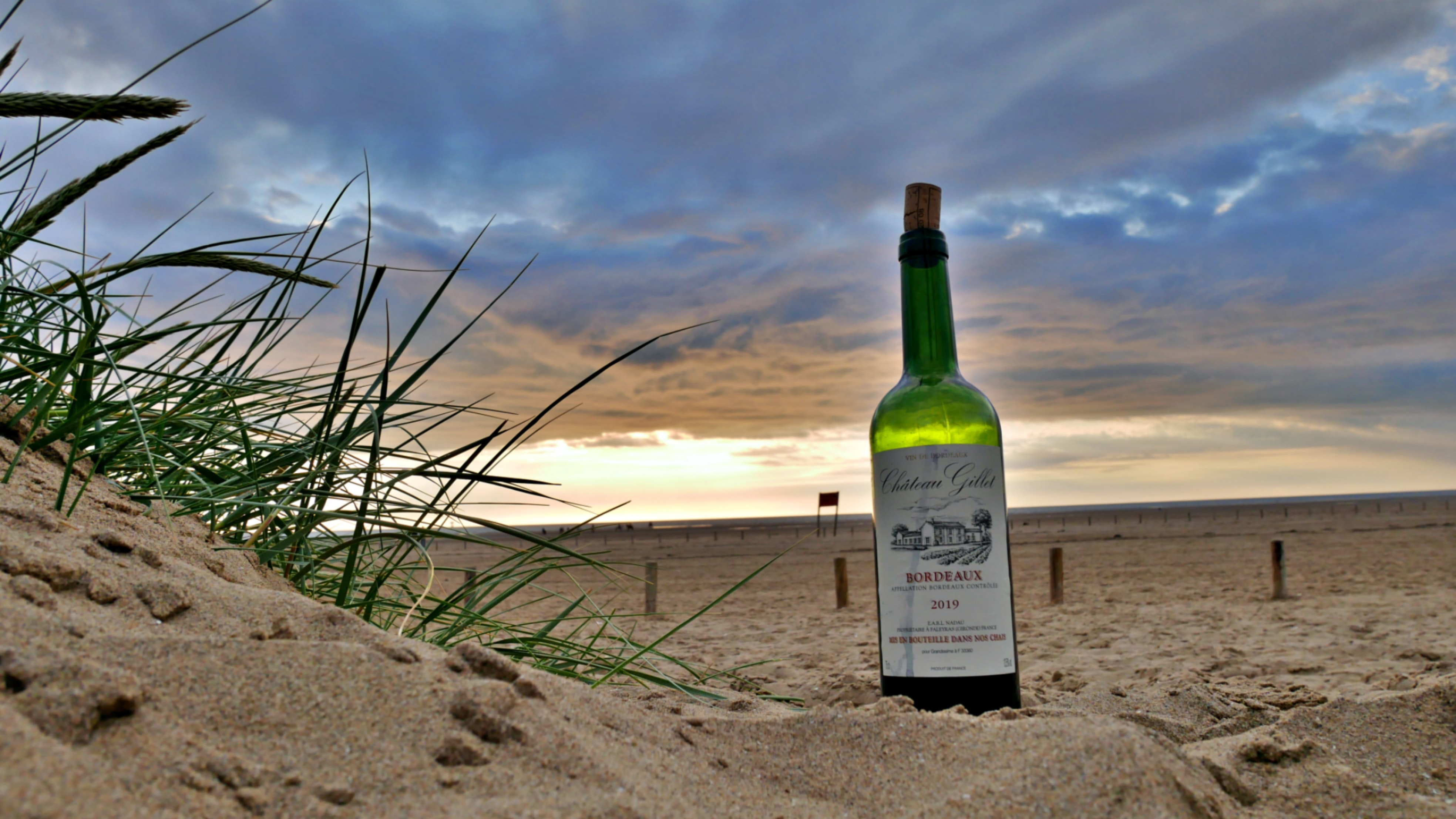 Where to Stay in Bordeaux
We have specially selected a few premium B&Bs for our guests who wish to stay in the city centre. From here it is easy to take public transport or walk to all of Bordeaux's best districts. This is a great option if you want to enjoy the big city.
For those looking for something a bit quieter, we also have B&Bs available in the countryside. Guests can stay in Médoc or St Emilion – the perfect location to get acquainted with the local vineyards.
Bordeaux is the pride and joy of southwest France. With the Atlantic Ocean on one side, the vineyards on the other and dozens of glorious chateaux in between, it simply cannot be missed. 
FAQ about Bordeaux
How many days do you need to visit Bordeaux?
We recommend spending at least 3-5 nights in Bordeaux if you are visiting as part of a self-drive tour of France, where you'll also be visiting other regions. This will give you time to enjoy the best of Bordeaux city, visit some of Bordeaux's wine regions, such as Médoc and Saint Emilion, and enjoy different wine-tastings at various wine estates. You'll also have time to visit the beautiful coastal area of Arcachon, and sample some of the best oysters in the world!
What is Bordeaux known for?
Bordeaux is most famous for its wine, its oysters, and for being the world's largest urban UNESCO world heritage site, which extends across an area of 1,810 hectares.