Self Drive France Itineraries & tailor-made trips to France
There are two ways to travel with France Just For You. You can:
Choose one of our self drive itineraries
You choose your vacation package from the itineraries on our website (please see below - we've listed some of our most popular self drive France itineraries at the bottom of this page) OR
Choose your own unique SELF Drive Itinerary
You tell us about the places you want to visit, the things you want to do, the experiences you want to have. You give us all of the ingredients for your 'a la carte' self drive itinerary, and we'll craft the perfect self guided driving tour of France, just for you!

On our self drive France tours page, you can find some of our suggested vacation packages in France. These tours are examples of the type of services we specialize in. We hope they will give you an idea of what to expect from a tour with France Just For You. They might also help you decide which regions you would like to visit during your vacation in France. 
However, our aim is to make sure your trip is personalized just for you. After you contact us about your wishes for your dream vacation, we'll plan your perfect road trip around France together. Our customized France itineraries offer travelers the best experience possible, on a trip that we tailor to their preferences. This is no more expensive than one of the itineraries on our tours page. The tour price depends only on the accommodation and activities you choose.
We guarantee that we will create a holiday package in France that will suit your tastes, desires and preferences.
We believe every traveler is unique, and deserves to go on a unique vacation planned just for them.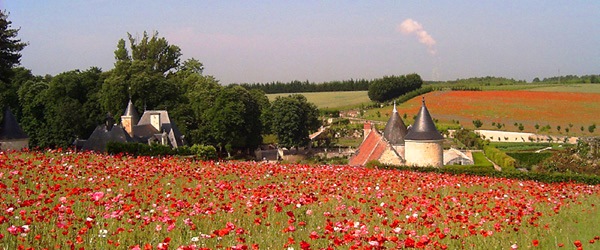 Your self guided driving tour of France will include stops in some of the most beautiful places
Our Self-Drive Packages in France
Don't worry, we have everything covered. We plan and choose all train journeys and driving routes, charming hotels and B&Bs, and great activities in consultation with you. We select the best vacation spots in France, so we know you'll have the best time in our beautiful country.
There are many activities that we can add to your vacation package. These could include a cooking class, wine tasting tours, golfing, a private guide for a day, and so much more!
Your trip to France will be an incredible and unique experience. We'll make sure of it!
We plan trips for families
Family vacation packages are planned with special care so the younger and older members of the family can enjoy their time in France. We also have plenty of experience planning trips for parties of four, often two couples of friends who like to travel together. They rely on us to take note of the expectations and wishes of each traveler. Thus, we make sure that everyone gets to enjoy the trip from the first day to the last!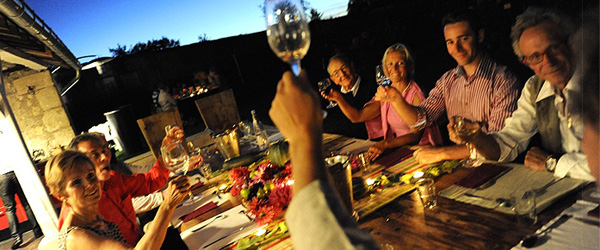 We guarantee that our travelers will enjoy delicious food and wine on their self drive tour of France
romantic vacations & Wedding Anniversaries
Romantic vacations in France: call us biased, but we firmly believe there is no better place on Earth than France for a romantic getaway! We will be happy to craft a special honeymoon package or a romantic trip for newly-weds or for wedding anniversaries. We will pick the best spots and activities for your romantic trip with a loved one.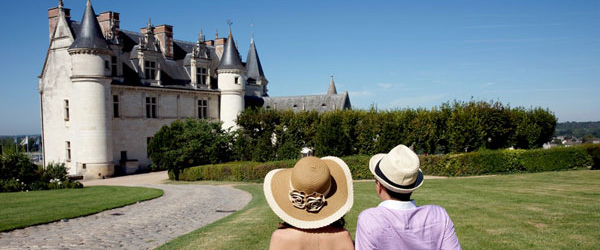 Our self-guided tours of France can include visits to the beautiful chateaux of the Loire Valley


Affordable Self-Guided Tours staying in Premium B&Bs
We do our best to offer you affordable vacation packages. The customized tours (carefully crafted specifically to your tastes) are within the same price range as the sample tours from our website. We charge no extra fee for the additional work of customizing the trip to your preferences. We wish to offer you an affordable, great value, and high quality vacation in France. See below for summaries of and links to our most popular driving tours of France.
Our most popular driving tour of France 
16 days in the Loire Valley, Bordeaux, Dordogne and Provence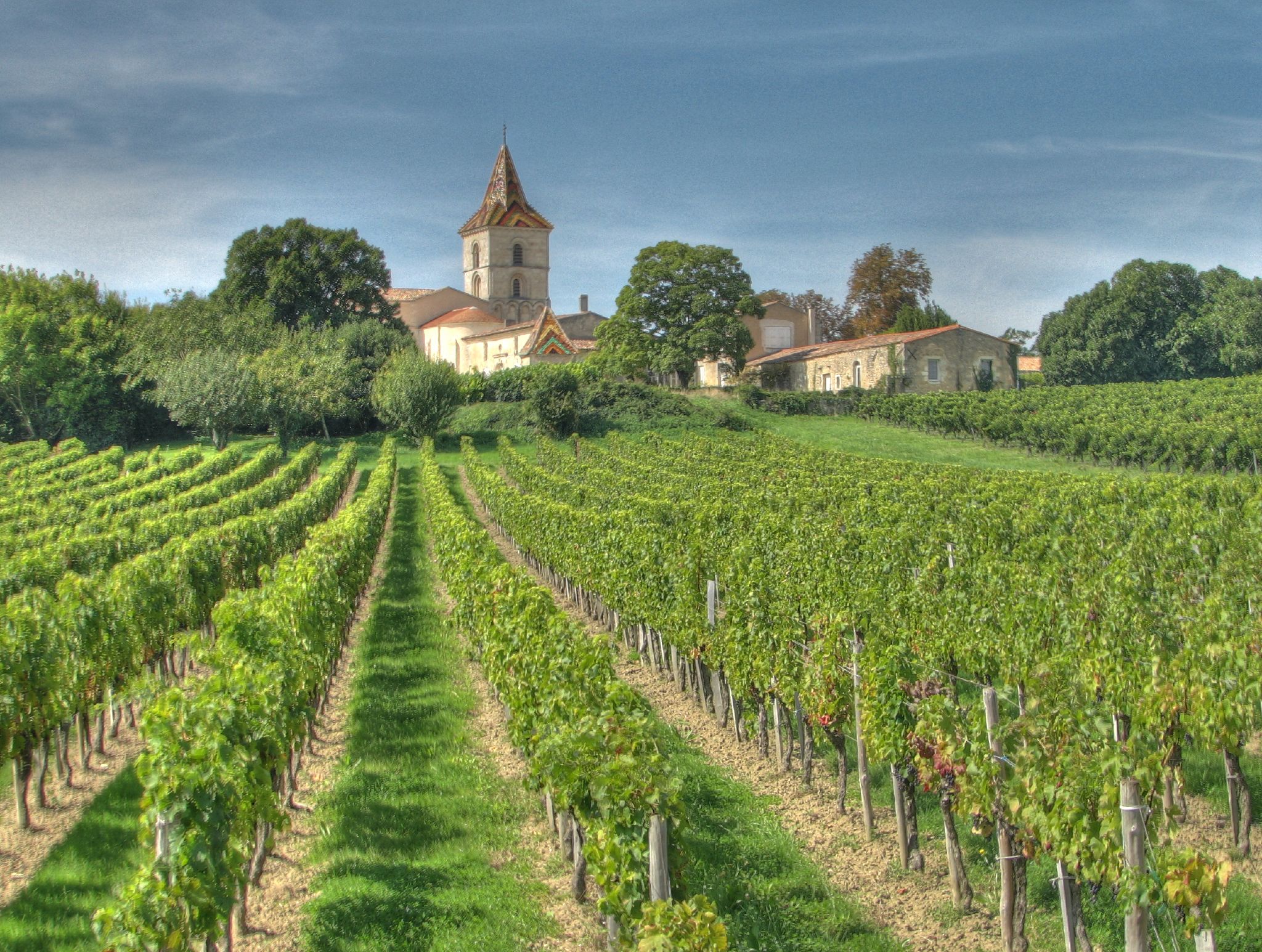 Vineyard in Bordeaux
This is France Just For You's very own Tour de France! You won't need a bike but you will need an adventurous spirit! This is our most popular France driving itinerary and it includes four of the most fascinating regions in France. This is the perfect choice for food and wine lovers, as it includes wine tastings, wine and food pairings, truffle hunting for the elusive black truffle, trips to local villages and markets and two tables d'hôtes dinners prepared by your B&B hosts. We will give you all of our secret tips on the most beautiful villages to visit on this unique French road trip, and we'll keep you as far away from the tourist crowds as possible!
Other popular driving tours of France
10 days in Paris, Normandy and the Loire Valley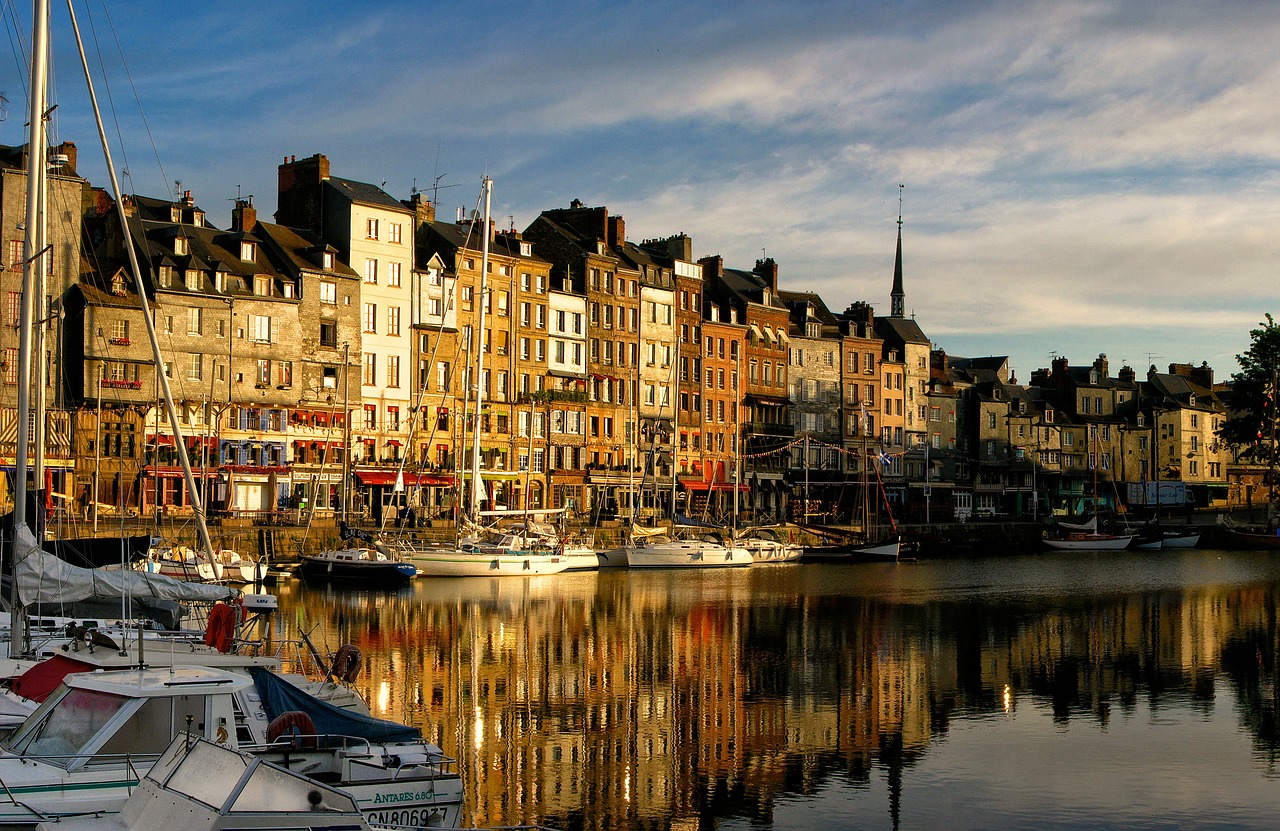 The beautiful port of Honfleur
This France driving itinerary gives travellers a real taste of France in regions that are very typically French and well known for their cultural heritage. This tour is especially suited to wine-lovers, history buffs, and those looking for beautiful French sceneries. For Paris, we'll give you a range of options for exploring the city on foot, by boat, or by public transportation. You'll visit the Palace of Versailles and we'll make sure you won't have to wait in the long line to get in!
In Normandy you'll visit the gorgeous city of Bayeux, taste the delicious local apple brandy and a selection of wonderful cheeses. You'll have a private guided tour of the D-day landings beaches, and can choose between exploring Normandy's beautiful country roads and villages, or spending a day at the seaside in the pretty harbor town of Honfleur. You'll visit one of France's spectacular UNESCO World Heritage sites of Mont Saint Michel before moving onto the Loire Valley.
In the lovely Loire Valley, you'll stay in a wonderful restored 15th century farmhouse and visit the historic cities of Chinon and Saumur, as well as experiencing the peaceful life of some of our country villages on market day. Bike rental is included in the price of this itinerary, and you'll be able to ride along the flat roads by the Loire river and explore the villages of Langeais and Villandry. You'll visit the old city of Amboise and enjoy a special wine tasting including some very old wines, with cheese and cold cuts. We believe you'll love this French road trip itinerary!
13 days in Provence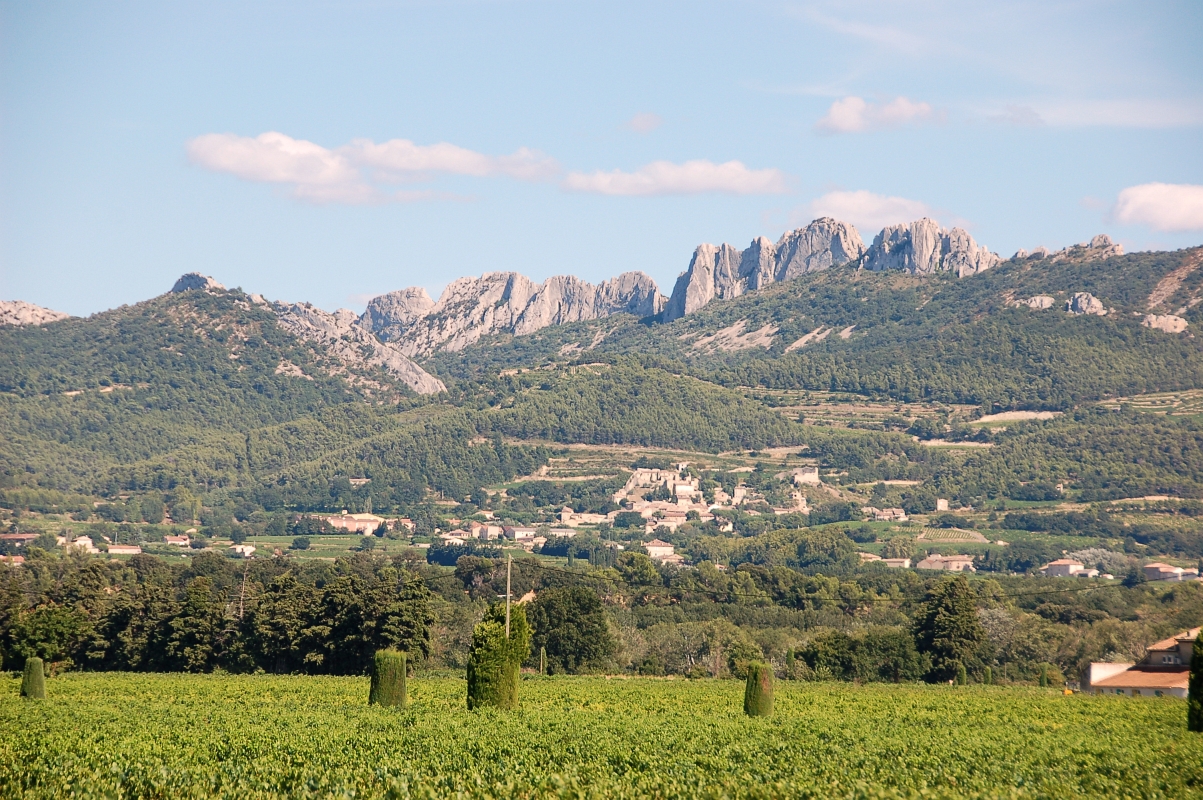 Les Dentelles de Montmirail, Provence
This self drive tour of France includes stays in absolutely stunning premium Bed and Breakfast accommodations AND a stay in a French chateau. We will also include a range of unforgettable gourmet experiences! This fabulous Provence driving itinerary will be a real treat for the senses! In Avignon, you'll explore the beautiful 'City of Popes', taking in the Popes' Palace and the medieval bridge of Avignon. Back at your B&B you'll be able to relax by the pool or in your suite.
Next, you'll have the option of touring the salt marshes of the Camargue. We'll also tell you where to buy the best olive oil in the lovely Saint Remy de Provence. For a dose of history, there are Roman remains to be explored at Arles, Orange, and Pont du Gard. Wine lovers will want to spend at least half a day at the Châteauneuf-du-Pape vineyards. Finally, for lovers of gourmet, we know just the lady to introduce you to all the local specialities! 
Deep in rural Provence, your next Bed and Breakfast, a former mas house, is surrounded by olive and cherry trees. It also has a lovely swimming pool for you to cool off in at the end of the day. The slopes of Mont Ventoux are scattered with pretty villages like Vaison la Romaine, Malaucène and Bedoin. Places likes 'les Dentelles de Montmirail' (pictured above) offer dramatic French sceneries. What's more, we have another unique, fun wine tour planned at a vineyard we picked just for you.
Your final stop will be a gorgeous fortified castle near the beautiful city of Aix-en-Provence. Imagine having breakfast in a medieval kitchen and sleeping in a four-poster canopy bed! We believe this is the perfect end to the perfect Provence itinerary!
20 days in Paris, Loire Valley, Dordogne and the Basque Country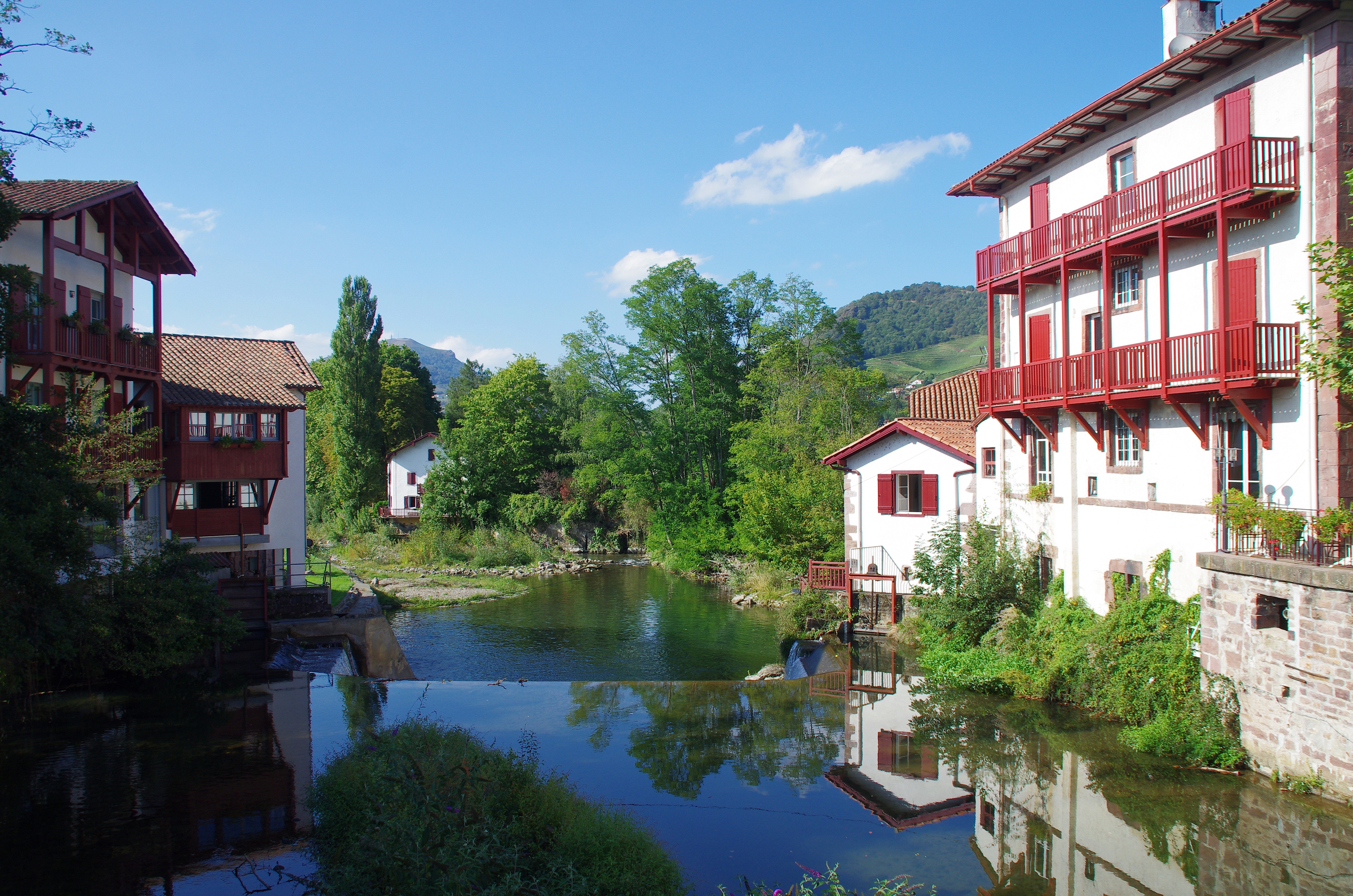 A typical Basque village in France
We've carefully crafted this itinerary to create what we feel is one of the best road trips in France. We'll help you experience the best of Paris by sharing with you our favorite restaurants and bakeries. On the next leg of your journey, castles, fine wines, gardens and gorgeous sceneries await you in the Loire Valley. We'll arrange a unique wine-tasting experience for you in a troglodyte cave. We'll also explain the best ways to visit the valley's famous and hidden gem castles. 
In Dordogne you'll enjoy a delicious dinner prepared for you by your B&B host. You'll have the chance to explore prehistoric caves, and sample the region's best goat's cheese. We know you'll love the ancient city of Sarlat on market day!
On to the Basque Country, you'll stay in a typical Basque villa and visit the charming seaside towns of Biarritz and St Jean de Luz. We'll even include some day-trips to the nearby Spanish Basque Country. We want you to get a real sense of the uniqueness of the Basque culture. For this reason we'll arrange for a local guide to walk you through the town of Biarritz and Basque traditions. You'll learn about the traditional mountain pig farms, try some Bayonne ham and visit one of the farmers' markets. You'll spend your final nights in a comfortable restored sheep farm in the Pyrenees foothills. This is one of our newer France road trip itineraries and we're really excited to share it with our travelers!
Why we don't offer discounted packages
We don't offer discount packages or cheap alternative vacation packages. This is because we want only the best quality of service for our travelers. In our experience, discount prices tend to result in a 'cheaper' lower quality of service.
Furthermore, we work with partners that we know well (hotels, B&Bs, guides) who we know are doing an excellent job. They tend not to offer discounts as they are often fully-booked a long time in advance. Therefore the earlier we start planning your trip, the better the chances of booking the best places and guides for you.
Are you concerned about driving in a foreign country?
It's natural to have some concerns about driving in another country. That's why we've written The Ultimate Guide to Driving in France, which we also include in every tour guidebook. It covers car rental, rules and regulations, French road signs, how to pay tolls, how to fill up the gas tank... It even explains how to pay a French speeding ticket! Take a look and if there's anything we haven't covered, please reach out to us with your questions!
We would love to hear from you!
If you're not sure whether a self-guided driving tour of France is for you, please don't hesitate to contact us! Tell us about your hopes and concerns and we may be able to set your mind at rest. You may also like to take a look at our page on TripAdvisor and see what others are saying about our tours!