Situated 12 miles - 20km from Paris, reachable on the train (Gare St Lazare) or RER train (line C), Versailles is an elegant and wealthy city home of the luxury Chateau de Versailles.
The extravagant chateau was built for the young King Louis XIV, the "Sun King". The colossal domain was inspired by the Chateau de Vaux le Vicomte of the King's finances superintendent.
Jealous of its grandeur, Louis XIV wanted to surpass the magnificence of the Chateau de Vaux le Vicomte and asked the same artists to extend the Chateau de Versailles. These gems of the time of Realm of France are the fruit of the combine work of the architect Le Vau, the painter Le Brun and the gardener le Notre.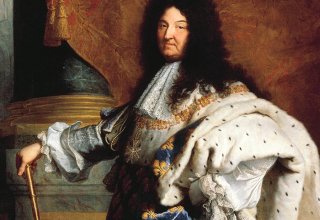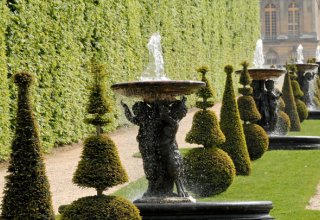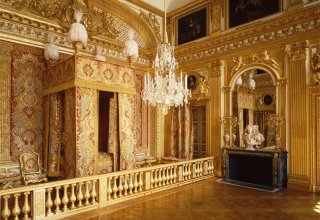 The Chateau de Versailles is the quintessence of the excessiveness of the royal French families with the Halls of mirrors. The gardens of the Versailles castle is a delight to explore with its ravishing fountains and the vast lake a pleasure to navigate in the romantic barks. The surroundings woods of the chateau harbor the splendid Grand Trianon and Petit Trianon, refuge of the queen Marie Antoinette with the Hameau de la Reine, a lovely farm hidden in a wild park.
The Chateau de Versailles is one of the most visited monuments of France, queues are extremely long. We will arrange the tickets for you in advance and we will give you the tips to avoid most of the queue at the entry. We also prepared an itinerary of visit to avoid the major part of the visitors. We may also advise you to visit another royal castle accessible from Paris, equally beautiful but less visited.