Region
in Loire Valley, Bordeaux, Dordogne & Provence

Wine Tasting

Towns & Villages

Gourmet Food
France Just For You has organized its own very special Tour de France. No need for a bike but be ready for a great deal of adventure! This itinerary will take you off the beaten path to all the must sees & dos in four of the most enthralling regions of France.
Price
US$ 4 860
Per traveler, including taxes,
based on double occupancy.
Your accommodations
Pictures of the specially selected accommodations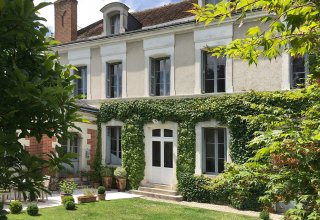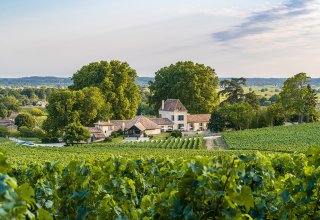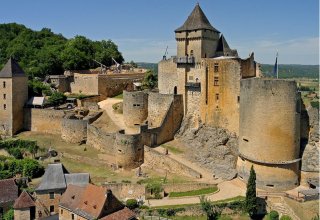 Step by step
The Loire Valley : small roads along the river
From Paris or CDG airport, drive the rental car for 3 hours to the Loire Valley. We will recommend a great stop to rest on the way.
You will spend the first 4 nights in a charmingly restored townhouse, in the heart of a very lively town in the Loire Valley. From here, you can walk everywhere, including to Leonardo Da Vinci's final dwelling. 
Discover all the marvels of the Loire Valley: the castles of Chambord, Chenonceau and Azay-le-Rideau, the historic cities of Saumur, Chinon and Amboise.
Touraine is also famous for its vineyards – Chinon, Bourgueil, Vouvray and many more – and we have planned for you to discover some local wines with a wine maker. She will take you to her vineyards and explain about the vine growing, then you will go to her cellar so you can taste some wines (sparkling and still), together with some local food products.  
The Bordeaux Region
Your second stop for 3 nights is a Grands Crus Classés wine chateau. Experience Saint Emilion while staying at one of the places where everything happens, right in the Saint Emilion's vineyards. Away from the crowds, you will enjoy what Saint Emilion wines have to offer. 
Built along the banks of the Garonne river, the opulent merchants' homes are very specific to the city of Bordeaux. You will find everything in this region: from villages nestled into the Medoc or the Saint Emilion vineyards, to the bustling night life in Bordeaux. Also, bear in mind that Bordeaux's Sainte Catherine Street is the longest shopping street in Europe!
Very near Saint Emilion, we have planned for a private tour to a famous wine estate: after visiting the estate from the vineyards to the cellars, learning about the different grape varieties and wine making process, you will enjoy a picnic lunch together with a tasting of 3 different wines.
Dordogne
In Black Perigord, you will stay in a restored stone house for 4 nights and share a mouth-watering dinner cooked by your hosts. 
Dordogne is famous for the prehistoric caves in Lascaux and we'll recommend to you several more intimate visits, in 15,000 to 20,000 year old caves. If you are interested in history or if you are a JM Auel reader, this is a must! 
We'll tell you where to find the most typical goat cheeses - and if you like outdoor activities, you'll be in paradise. You'll also visit the old city of Sarlat and feel the buzz of activity on market day.
You will also spend a memorable time looking for truffles with a passionate professional and his truffle hound.
Provence Sceneries
Your last Bed & Breakfast for 4 nights lies just outside a lovely village on the slopes of Mont Ventoux. This former "mas house" has belonged to your hostess's family for 4 generations and is surrounded by olive and cherry trees. One night, your host Chris will cook a delicious table d'hôtes dinner - a great evening guaranteed. 
Mont Ventoux remains the most authentic part of Provence, with little villages such as Vaison la Romaine, Malaucène and Bedoin and dramatic landscapes like "les Dentelles de Montmirail
Discover quaint villages of the Luberon riding an electric bike. You will have several itinerary options, from easy to more sporty, for you to explore hidden hamlets, chapels in the vineyards, wineries, road-trails in the olive trees and evergreen oaks. A great day, at your own pace
Go shopping in Aix-en-Provence or take a sunbath near Cassis. Arles, famous for its Roman Empire arena, will take you 2,000 years back in time.
We recommend you fly out of Marseille to save time and energy. Otherwise, we will be happy to help you plan transportation to your next destination.
After this trip, will you still watch the "Tour de France" on TV?
Activities included
Wine estate visit & tasting
Visit a wine estate with its owner in the Loire Valley. She will take you to the vineyards to explain about terroir, soils and vine. Then you will enjoy a wine tasting together with some local food products. 
Tour a St Emilion Winery
Visit a wine estate near St Emilion with a private English speaking guide. After the tour, you will enjoy a picnic lunch together with a tasting of different wines from the estate.
Truffle Hunt
In Dordogne, spend a memorable time looking for truffles with a passionate professional and his truffle hound.
E-Biking Day in Provence
Spend a day in the Luberon gorgeous landscapes driving an electric bike. Several itinerary options for you to enjoy biking at your own pace.