Chinon Medieval Fortress
Chinon is a medieval town with charming houses made of tuffeau stone or sometimes half-timbered for the oldest ones. Chinon castle overlooks the whole city, built on a golden cliff on the edge of the town.
The famous Joan of Arc found some of her bravery in these crooked streets to stand up and be the Joan of Arc we know today: the virgin-warrior seen as a national heroine. In the Chateau of Chinon, she encountered Charles VII and convinced him to fight the English invasion. We can still see today the edge of the well where she set foot when getting off her horse. 
The walls surrounding the chateau offers a splendid view over the Vienne River that flows through Chinon town. Also, standing accross the River, with a glass of wine at aperitif time - you will enjoy a spectacular view over the whole city and the fortress. We know a special place to have a romantic and bucolic drink with such a gorgeous view.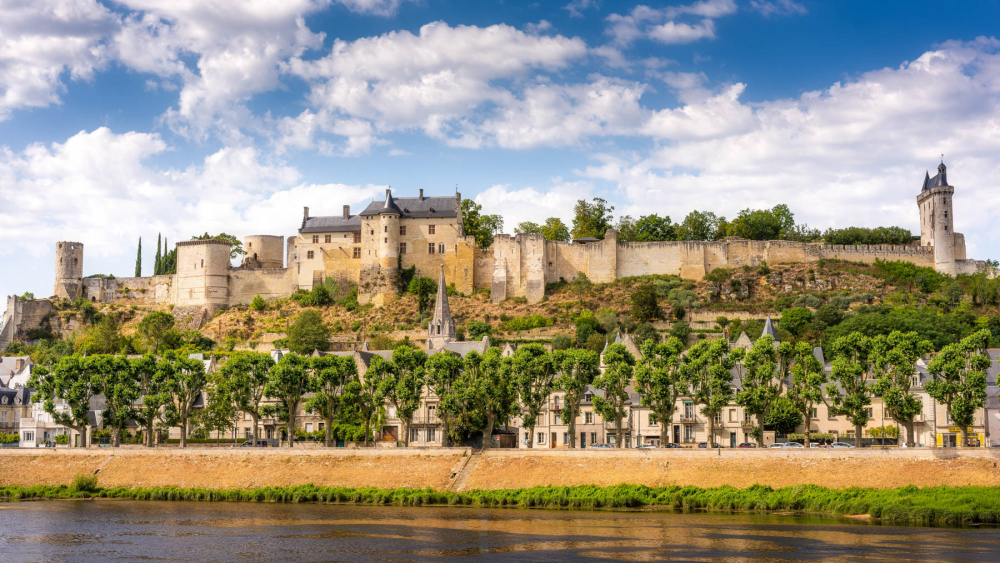 Chinon fortress from the other side of the Vienne river - ©JC Coutand - ADT Touraine
Chinon Wines & Vineyards
Chinon is also known for its regional vineyards. The wine produced is mostly red wine from the Cabernet Franc variety. The Chinon red wine is light and fresh, a pleasure for our senses - we will be happy to advise you on the best wineries in the Loire Valley and specifically in Chinon area. 
Chinon and Amboise are from the most famous starting point for the hot air balloon rides: a great experience! We actually departed an evening tour from Chinon and the view over the fortress and the city is really beautiful. 
Chinon is the place where Emilie went to high school and we have loved this town for a long time. Closeby, you will be able to visit more Chateaux de la Loire such as Villandry, Azay-le-Rideau, Langeais (our home-town) and Ussé.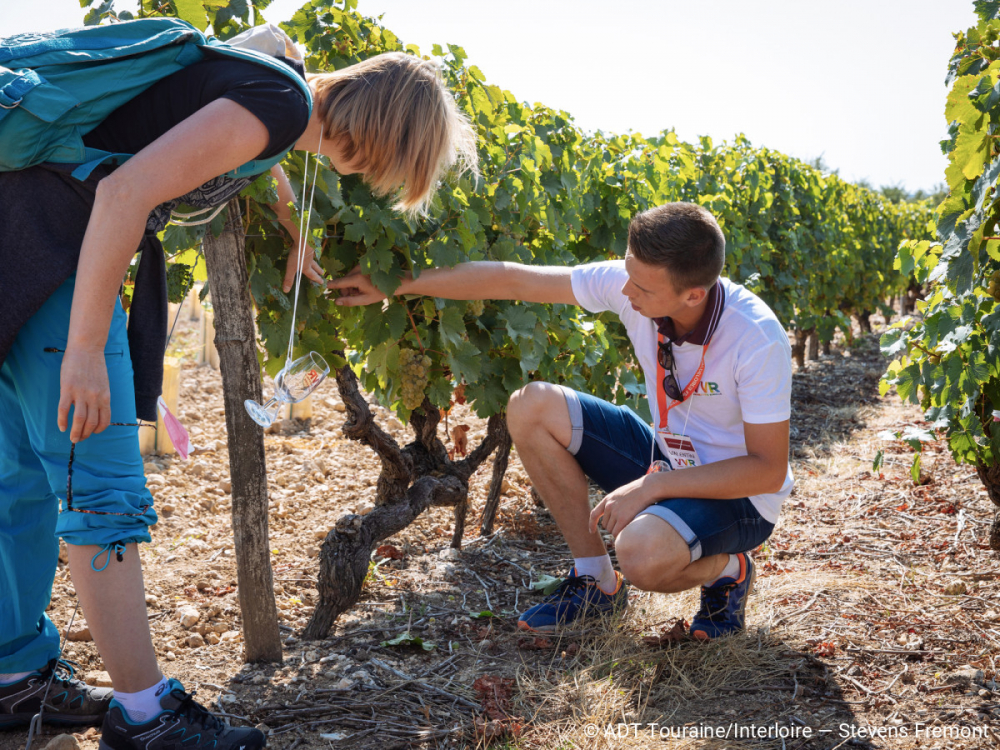 Vineyard discovery - ©Stevens Frémont - ADT Touraine
Stay in Chinon
Staying in the old town of Chinon or in the vineyards around town is a very pleasant experience. You will be away from the beaten paths and enjoy meeting with locals. You are also very central to explore the South & West of the Loire Valley region.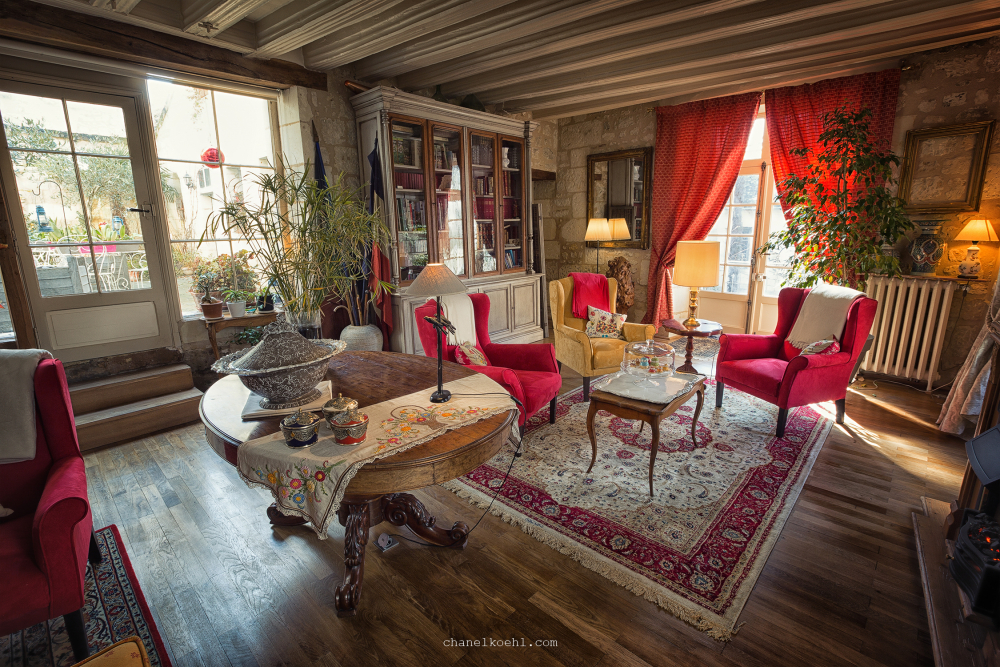 Staying at a premium Bed & Breakfast in Chinon is a very pleasant experience - ©ChanelKoehl.com