The charming authentic town of Beaune is considered the capital of Burgundy wines. Indeed around the lovely town lies the most renowned Burgundy vineyards and wine villages.

Wine villages near Beaune - ©FJFY
A myriad of cellars to visit and wine tasting tours are offered to discover this gem.To avoid the tourist traps, we personally made a selection amongst the various wineries to offer only the worthy one.
However, Beaune is much more than its delicious wine, the town has a rich history as well as a great architectural heritage. The town is a mingle of different architectural periods ranging from Roman times, medieval, Renaissance up to the modern architecture.
The main sites to visit in Beaune are its stunning Hospices de Beaune with its colored roof, its Halles, the clock tower Beffroi and its Basilica Notre Dame.
For the gourmets, we can offer you a truffles hunt followed by a delicious rewarding lunch made of truffles from starter to dessert.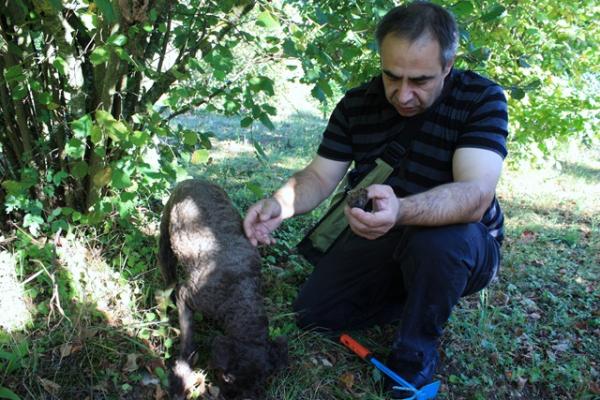 Truffle Hunting near Beaune
Going wine tasting, your passionate guide will take you in the middle of the countryside in a sense arousing journey in the vineyards of Burgundy.

Wine tasting in Burgundy - ©Alain Doiré - Bourgogne Tourisme