The Alpilles region is located right in the South of Avignon city and hosts some of the most beautiful villages of Provence as well as olive oil and wine productions.
Saint Rémy-de-Provence
St Rémy-de-Provence (often misspelled "Remi de Provence" - sahn ray-mee) is a picturesque town located in the North of the Alpilles countryside. Home of Nostradamus and muse of Van Gogh for his renowned starry night, St Rémy has preserved its Roman architecture inside the remains of its protective walls.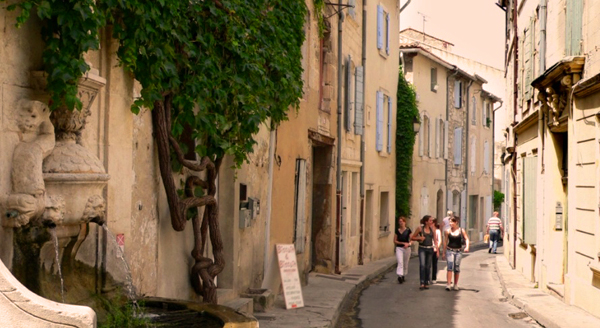 Saint Remy little streets - ©OT Saint Remy
Nevertheless, the city has a bustling life, especially when you try to elbow your way through the Wednesday farmers market. In the numerous shops, you will also certainly find a display of the famous herbs de Provence. Even if Saint Remy de Provence appears as a must see, we will also suggest many other picturesque towns...away from the crowds, where you would be able to stroll the farmers markets or explore winding streets to hidden squares where you will be able to enjoy a glass of local French wine or a café at a Provencal bistro in a much relaxed atmosphere.
Les Baux de Provence
Close to Saint Remy, this touristic medieval fortress is one of the main attraction in the Provencal region. Due to the massive flow of tourists, the citadel is to avoid at certain times of the year or of the day. The village lies on a peak of the Alpilles, offering an outstanding view all the way to the Camargue, with dramatic sunsets. In Les Baux, you could also cool down in some huge caves and enjoy one of the funniest art experience.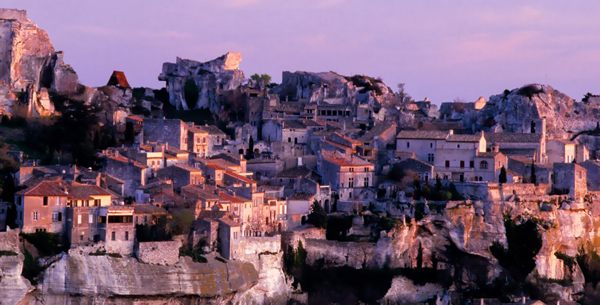 Les Baux at sunset ©FJFY
Nearby is one of the best vineyards of the region. After a short pleasant drive through the Alpilles arid landscapes - which are among the most beautiful in Provence -  you will reach the cellar directly curved into the heart of the Alpilles, as an underground cathedral. Those who like to hike will enjoy a great walk throughout the vineyards at the foot of the Alpilles chain, the others can go straight to the wine tasting!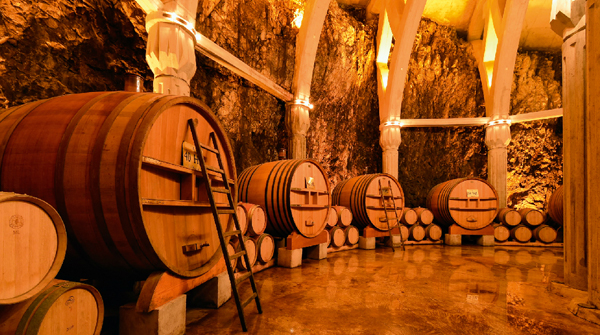 ©Caves du Romanin
 Eygalières
Eygalières is ont of these little towns that we like very much to include to our self-drive itineraries in Provence. Away from the crowds, you will enjoy a gorgeous setting, lovely paved streets and stone houses, surrounded by olive tree orchards with the Alpilles chain in the background. There, you can stroll a farmers' market frequented by locals, eat a nice wine and colt cuts platter at a terrace or visit the very small chapel at the top of the town.