Loire Valley Castles
These are pictures of some of the most famous Loire Valley Castles, just to give you a taste of what to expect on your trip to the Loire Valley!
For those who have already explored the Loire region, try a blind test and see how many places you can recognize! You may need to come back to refresh your memory!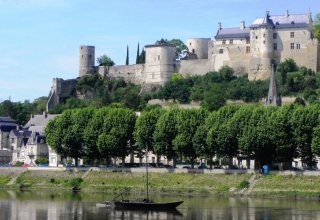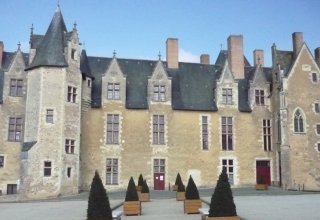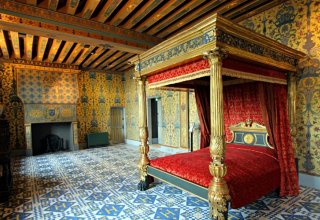 Most Famous Loire Castles
If you would like to read more about the Northern Loire region, these are the most famous chateaux:
Chambord is the biggest and most magnificent - but you couldn't even think about living in this huge, freezing cold castle. 
Chenonceau is a place conceived by women, and today is still very well decorated with flowers. Inside there are impressive bouquets and outside you can admire the gorgeous gardens. 
Amboise castle has been destroyed and rebuilt during history and we like very much the town itself as well as Leonardo Da Vinci's final dwelling.
If you like gardens... 
Chaumont sur Loire is a must see...as well as Villandry, La Chatonnière or Valmer.
Do you like religious art?
There are several abbeys in the Loire Valley that are worth a detour - you can also follow in Saint Martin's footsteps, which will take you from Candes Saint Martin to Tours. 
Medieval or Renaissance castles?
If you can't resist medieval castles, you can visit Langeais, Loches' impressive fortress and donjon, Montrichard and Le Rivau.
What's that you say? You are interested in Renaissance architecture? Have you heard of Blois, Tours or Azay le Rideau?
Off the beaten tracks Loire Valley castles
Hmmm... so you're more of an off-the-beaten-track traveler and you like to see hidden places... We're pretty sure you won't have heard of Champchevrier, Aubry, Brézé, Candé or l'Islette. All these places have a very fascinating history and one thing's for sure - you won't be bothered by the tourist crowds. 
Ok, I understand... you like a little of everything and prefer not to be overwhelmed with French history and castles! We totally understand that and we will be happy to prepare your special trip to the Loire Valley with daily suggested itineraries which include a bit of everything: a castle, a winery, a nice little restaurant and a relaxing stroll through a lovely garden! How about that?
Sample of our Best Self-Drive Trips including the Loire Valley