Early to mid-October in particular is a great time to visit France if you want to enjoy the fall colors and mostly pleasant weather (but likely with some rain).
France Weather in October
We typically start to have more rainy days and cooler temperatures in France by October. In Paris and Northern France, you may expect temperatures of between 7-18°C (45-64°F), mostly in the middle of that range. The winds on the Atlantic coast can also bring cooler weather, with averages of 11-18°C (52-64°F). But in the south of France the weather tends to remain very pleasant, with average temperatures of between 17-21°C (63-70°F). On warmer days you may feel that the Mediterranean is still warm enough to swim in. We therefore recommend bringing a swimsuit for the south of France, and a waterproof jacket for everywhere else, just in case!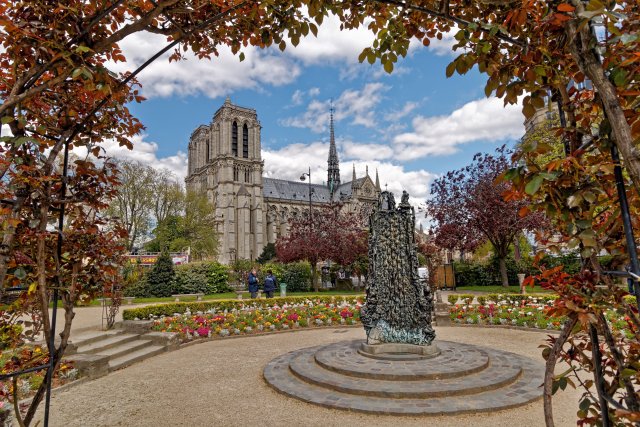 Festivals and Events in France in October
Here are some of the festivals and events you can enjoy around France in October. If you book a tour with France Just For You, we will let you know what will be happening in the regions you're visiting.
Nuit Blanche (White Night) in Paris' museums 
On the first weekend in October, Paris' museums, art galleries and other cultural institutions are free to visit at night.
Grape Harvest Festival (Fête des Vendanges) in Montmartre, Paris
The Montmartre Vineyard, or Le Clos Montmartre, has been in this area of Paris for over 800 years and is now the last active vineyard in the whole city. The wine is not the best, but the vineyard is of great historical importance.
 
It is normally closed to the public but is open for a short time in October, when grape-picking season kicks off at the annual Fête des Vendanges harvest festival.
International Garden Festival, Chaumont-sur-Loire, Loire Valley
The Festival International des Jardins runs every year from April to October/early November in the gardens of Chaumont-sur-Loire castle. There are around 30 gardens that have been created around a theme by landscape architects, designers, and artists.
Bread, wine and cheese trade show in Beaune, Burgundy
The 'Salon de dégustation Pains Vins Fromages' (Bread, wine and cheese-tasting show) takes place at the stunning Halles of Beaune on one weekend every October. At this exceptional gastronomic event, your entrance fee of 12 euros will get you an engraved wine glass, and allow you to taste many wines from different regions of France, paired with delicious cheeses and artisanal breads.
La Rochelle Jazz Festival
Each year, La Rochelle holds the 'Jazz entre les deux tours' ('Jazz Between the Two Towers'), which includes around 100 nationally and internationally renowned jazz acts. It features both free and paid jazz concerts, and you can check the line-up on the festival website.
Equita Lyon, an equestrian trade fair, Lyon 
This annual event includes beautiful horse breeds, live demonstrations and displays of equestrian accessories. Normally there are live shows and competitions, including show-jumping and dressage. A great event for horse-lovers!
Lumière Film Festival, Lyon
Where cinema was born, with the Lumière brothers, every October the Lumière Film Festival runs for 8 days screening dozens of international films.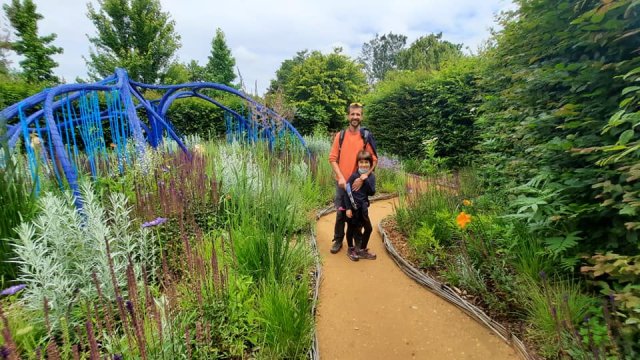 Best Places to visit in France in October
Paris
The weather will still be quite dry and pleasant, but the city will have far fewer tourists. This means shorter lines for the most popular attractions, and more space on the streets to stroll and take in the capital city. The fall colors add an additional layer of beauty. If you are there at the right time, you may be able to spend a night at a Paris museum during Nuit Blanche, or experience the grape harvest at Montmartre's vineyard.
Alsace
Alsace is the place to go in France during fall for the beautiful colors, or during winter for the best Christmas markets in France! In fall, the whole of the Vosges mountains will be golden, ideal if you enjoy hiking and want to enjoy some spectacular views. Until mid-October there will be plenty of wine-tasting and wine-pairing events along the Alsace Wine Route. And if you book one of our Alsace tours, we will always recommend a stop in the stunning little fairytale town of Colmar!
Champagne
Enjoy a personalized self-drive tour of Champagne, driving through the stunning landscapes of this world-renowned region, and enjoying tastings at some of the famous Champagne houses, such as Taittinger, Veuve Clicquot or Moët & Chandon. We would also recommend some smaller family wineries that you wouldn't find on your own! A stop in the region's lively capital, Reims, is also a must. Try the famous pink biscuits (biscuits roses) from Reims and visit the majestic 13th century cathedral.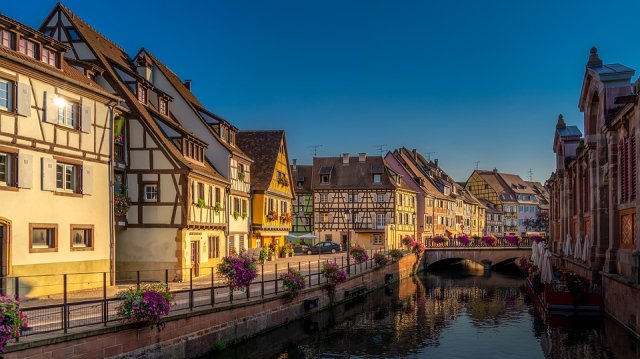 Best Things to do in France in October
Cider tasting in Normandy
The best time to explore the Normandy cider route by car is during the apple harvest, which runs from September to November. Stop at Cambremer, Beuvron-en-Auge, Beaufour-Druval and Bonnebosq, saving the gorgeous private Chateau du Breuil till last, where they produce some of the best calvados brandy in Normandy. Along the way you'll find some perfect picnic stops.
Cycling in the Loire Valley
There are many well-marked cycling trails if you'd like to go cycling in the Loire Valley, many of which connect different chateaux in the region. It's a wonderful way to take in the castles of the Loire Valley from the outside. We can also recommend a very nice vineyard or a picturesque stop by the Loire river, where you can stop for a picnic lunch.
Swim in the sea in the French Riviera
The best thing about visiting the French Riviera in October is that the weather is still warm and you won't find the large tourist crowds and packed beaches that are a common scene during the peak summer season. Take a dip in the Mediterranean, enjoy the glamor of Cannes, the shopping and art galleries of Nice and Antibes. If you want somewhere off the beaten path, our self-drive tours of the French Riviera include recommendations of little hilltop villages such as Mougins, Saint Paul de Vence and Èze. Drive up to the hills and enjoy spectacular views overlooking the Mediterranean.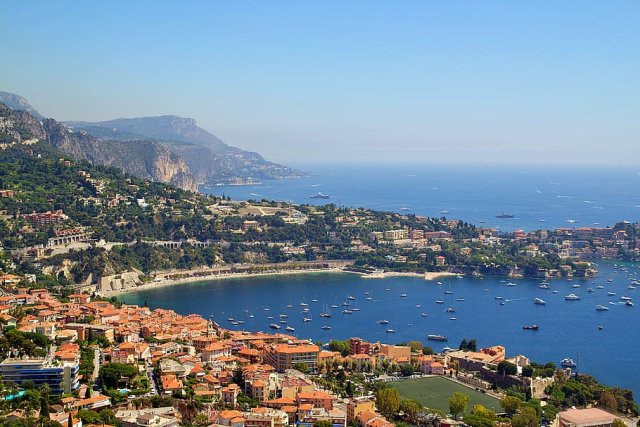 FAQ about traveling to France in October
How hot is France in October?
Nowhere in France is likely to have hot weather in October, though the warmest area will be in the south, where it may reach the low 20s°C/70s°F. You can get more details on the temperatures in each French region on our FAQ about the French weather.
Where is the warmest in France in October?
The warmest regions of France in October are Dordogne, Carcassonne, Provence and the French Riviera.
Is October a good month to visit France?
October is the ideal time to experience the stunning fall colors in France. The vineyards, mountains and gardens will be beautiful - you won't want to put your camera down! The temperatures are becoming cooler at this time of year, but are still comfortable if you're wearing a jacket.
If you prefer warm weather, you may want to consider coming a bit earlier in the fall or in late spring/early summer.
We hope we have given you some ideas for your next trip to France, and inspired you to come on a custom self-drive tour of France with France Just For You! You may browse our sample tours of France or reach out to trip planners, Emilie and Laura, with any questions you may have.
---
Considering visiting France in a different month? Check out our other guides below: