September is a wonderful time to enjoy the outdoors in France, as the temperatures have already started to cool. This means you're unlikely to experience the extreme temperatures we can get in France in August.
Toward the end of September, you may even get to see the beginning of the fall colors. This is an ideal time of year for hiking or cycling, enjoying days at the beach, or visiting one of France's many beautiful gardens, parks or vineyards.
In this post, we've listed some places that are great to visit in September, as well as some activities and experiences you might enjoy on a driving tour of France. We'll also talk a bit about the September weather in France, and festivals and events that take place in September.
France Weather in September
In September, the weather in France begins to cool down as summer moves into fall. Weather conditions will vary depending on the region, but in general, the weather is mild and pleasant throughout the country.
In northern regions (like Paris), the average high temperature is around 68°F (20°C) and the average low temperature is around 52°F (11°C).
In the south of France, the average high is around 75°F (24°C) and the average low around 61°F (16°C).
There can be occasional rain showers in September, particularly in the north and along the coast, so it's a good idea to bring an umbrella or rain jacket, just in case.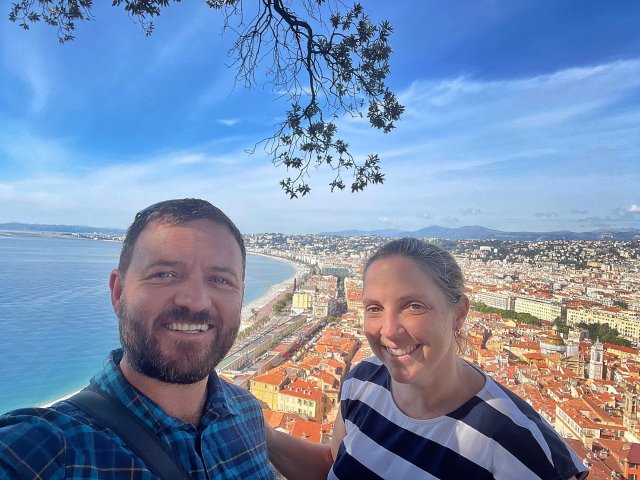 Festivals and Events in France in September
American Film Festival in Deauville, Normandy 
The American Film Festival in Deauville is an annual event held in the coastal town of Deauville in Normandy. Established in 1975, the festival showcases the best of American cinema.
Over the years, the festival has premiered some of the most celebrated films in American cinema, including movies by Quentin Tarantino, Martin Scorsese, and Steven Spielberg. The festival also features competitions for American independent films, documentaries, and student shorts. As well as screenings, the festival includes panels and Q&A sessions with filmmakers.
Montlouis Jazz Festival, Loire Valley
The Montlouis Jazz Festival is a must-attend event for anyone who loves jazz music and wants to experience the rich culture and heritage of French jazz. It's been held annually in the town of Montlouis-sur-Loire for over 30 years and has become one of the most significant jazz festivals in France.
The three-day festival is a celebration of all forms of jazz, from traditional to contemporary, and features an impressive lineup of international and French jazz musicians, as well as a variety of concerts, workshops and masterclasses for jazz enthusiasts.
Grande Braderie de Lille, Northern France
This is one of the biggest flea markets in Europe, and takes place in the city of Lille on the first weekend of September. It is a two-day event that attracts millions of visitors who come to hunt for antiques and bargains, and enjoy the festive atmosphere. There is a similar event in the city of Tours in the Loire Valley, too.
Les Journées du Patrimoine, across France
During this annual event in France, the public are allowed free entry to visit numerous historic and cultural sites that are often not open to the public or require an entrance fee. It takes place over a weekend in September and is organized by the French Ministry of Culture.
Visitors can explore a wide range of buildings and monuments, including palaces, government buildings, museums, and churches, among others. These include the Palace of Versailles, the Eiffel Tower, many castles in the Loire Valley, Mont Saint-Michel Abbey, the Palace of the Popes in Avignon, the castle of Carcassonne, the Roman Amphitheatre of Nîmes, and many more. Many places also offer guided tours, workshops, and cultural events.
Tomato Festival in La Bourdaisiere castle, Loire Valley
On the second weekend of September, the Tomato Festival takes place in the beautiful Bourdaisiere castle in the Loire Valley. The festival has been held for over 25 years and celebrates the history, diversity, and flavors of tomatoes.
The castle's owners, Prince and Princess of Broglie, are passionate tomato growers and have created an impressive collection of over 700 varieties of tomatoes from all over the world. During the festival, visitors can discover the castle's magnificent tomato garden, taste a wide variety of tomato-based dishes, and attend workshops and lectures on tomato growing and cooking.
Pumpkin festival in Le Rivau, Loire Valley
The Pumpkin Festival starts in mid-September and happens at the historic Le Rivau Castle. It has been held for over 10 years and is a celebration of the fall season and the pumpkin!
Visitors can explore the castle's beautiful pumpkin-filled gardens, taste a wide variety of pumpkin-based dishes, and attend workshops and activities related to pumpkin growing, cooking, and decorating.
The festival also features a pumpkin carving contest, a pumpkin-themed market, and live entertainment.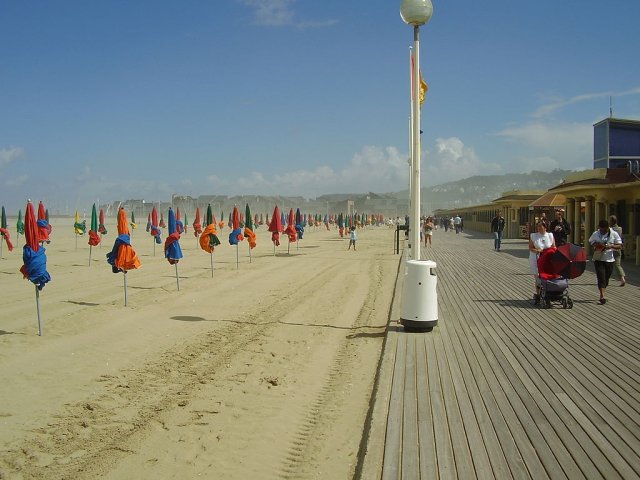 Best Places to visit in France in September
Bordeaux
Bordeaux is a UNESCO World Heritage city known for its stunning architecture, historic landmarks, and world-class vineyards. It's the perfect destination for wine lovers and history buffs alike.
We have listed some of our favorite things to do in Bordeaux, if this is on your itinerary!
Lyon
The third largest city in France is a gastronomic paradise, with a fantastic food scene that includes traditional French cuisine as well as international flavors. Lyon has many cultural attractions, including its centuries-old secret passageways (the traboules)
Strasbourg
Located in the Alsace region of eastern France, Strasbourg is a beautiful city with a stunning cathedral. Its old town is a UNESCO World Heritage site and 'La Petite France' neighborhood is lovely to stroll through. Strasbourg is also home to the European Parliament. 
Marseille
This port city is a melting pot of cultures, with a mix of French, North African, and Middle Eastern influences. Marseille, the second largest city in France, is a great place to experience the Mediterranean lifestyle, with its warm weather, beautiful beaches and slower pace of life.
The Vieux-Port (Old Port) and Roman ruins are particularly worth seeing. You can also take a day trip to Cassis and visit the gorgeous calanques/creeks nearby.
Annecy
This picturesque town is situated on the shores of Lake Annecy, surrounded by the French Alps. It's a great place to relax, go hiking, and enjoy the beautiful scenery.
The old town is known for its picturesque canals and colorful buildings. Take a wander through the cobbled streets and admire the medieval architecture, stop at a café or bakery, or browse the many boutiques and artisan shops.
The Château d'Annecy is a must-see. It dates back to the 12th century and offers gorgeous panoramic views of the town and lake. It also houses a museum that showcases the history and culture of the Savoy region.
Avignon
This historic city in Provence is known for its stunning architecture and is also a great place to enjoy the local cuisine and wine.
The Palais des Papes is an impressive fortress-like palace that was the seat of the Catholic Church in the 14th century. It also served as the papal residence for several decades. Today, the Palais des Papes is a UNESCO World Heritage site and a must-visit attraction in Avignon. You can enjoy stunning views of the city from the rooftop terraces.
You can experience the best of the city's cuisine at Les Halles, a bustling covered market filled with vendors selling a wide range of fresh produce, meats, cheeses, bread, and pastries. You can try some traditional Provençal dishes, such as socca and bouillabaisse, and browse the many stalls selling spices, oils, and other specialty items.
Normandy
Normandy is famous for its beautiful countryside, charming villages, and historic landmarks. Visitors can explore the D-Day landing beaches, the Bayeux Tapestry, and the beautiful coastal areas, such as Honfleur, Trouville, and Mont Saint-Michel. Here we share more suggestions of the best places to visit in Normandy.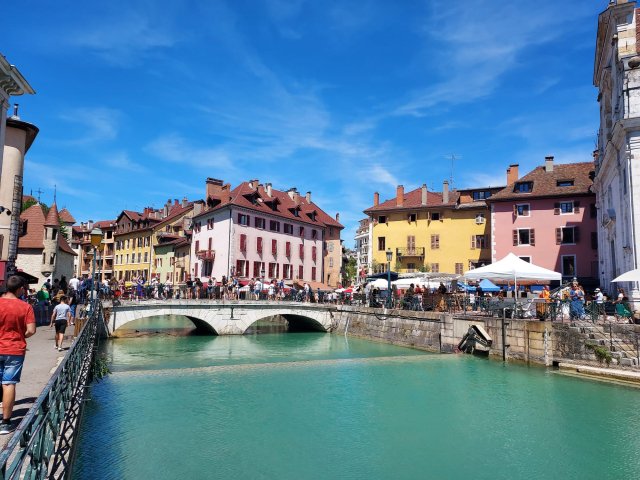 Best Things to do in France in September 
Visit the Valley of Saints in Brittany
La Vallée des Saints is a unique project in Brittany that seeks to commemorate 1,000 Breton saints by crafting statues from granite extracted from the Armorican peninsula. In ancient times, Brittany was called Armorica. This translates to "place in front of the sea" in Gaulish, an ancient Celtic language that was spoken in the region. 
The Quénéquillec site at Carnoët houses several hundred sculptures that symbolize the Christianization of ancient Armorica and represent the Breton people's faith. La Vallée des Saints aims to impart the cherished principles of the local people, while also providing a fascinating experience to tourists visiting the area.
We would be happy to include Saints' Valley in any of our tours of Brittany.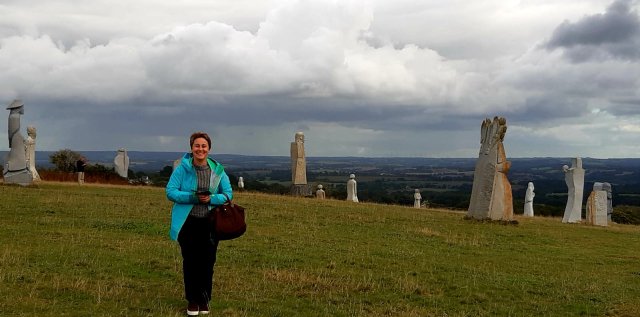 Stroll through picturesque Honfleur
Honfleur is a lovely coastal town in Normandy, renowned for its picturesque harbor and historical significance. 
The town has a vibrant art scene, with many artists and writers calling it home over the years, including Claude Monet. The Eugene Boudin Museum, dedicated to the renowned 19th-century painter, and who also mentored a young Monet, features a collection of his works, and those of other artists who depicted Honfleur's scenic beauty. 
You can see this beauty for yourself in Honfleur's well-preserved colorful buildings and narrow streets that date back to the 17th and 18th centuries.
In addition, St. Catherine's Church is an architectural masterpiece constructed entirely of wood and a must-see for visitors.
We like to include a day in Honfleur in our Normandy driving itineraries.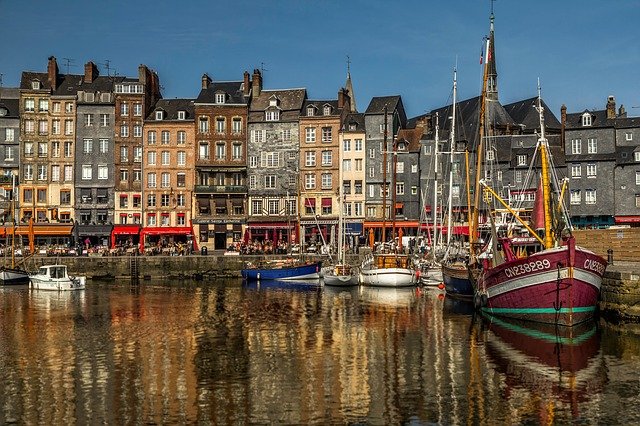 Visit the WWI sites & Joan of Arc's House near Verdun
The World War I sites at Verdun are fascinating places to visit for history buffs. There you can learn about the history at the Verdun Memorial Museum, visit well-preserved trenches, and find out about the key role played by the American military in the 10-month Battle of Verdun, which was crucial in ending the First World War.
If you're on a tour with us, we'll arrange for an expert private tour guide to take you to the key sites and explain more about the history and context. He will also take you to one of the nine villages in the area, Fleury-devant-Duaumont, which was completely destroyed during the battle. There are now landmarks and posts that indicate where different buildings in the town once stood, including the school and the city hall.
You can also visit the Meuse-Argonne American Cemetery and Memorial, the largest American military cemetery in Europe, with 14,246 graves. The people of Verdun are very open to talking about their region's history with travelers. Some may even share personal stories of ancestors they lost in the battles.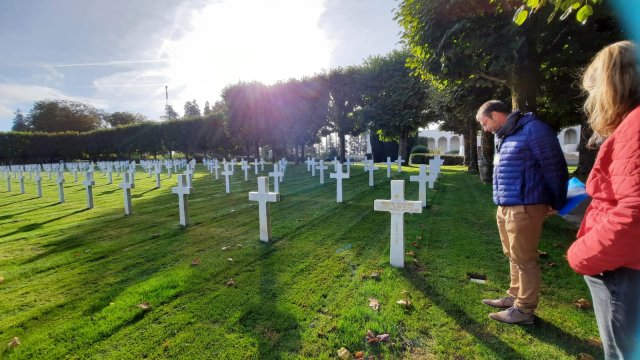 Take a boat trip or cycle along the Loire River
A boat trip on the Loire River is a peaceful and relaxing way to experience the beauty of France's longest river. You'll pass through idyllic countryside dotted with quaint villages, historic chateaux, and lush vineyards. Many boat trips offer guided tours with knowledgeable local guides who can share their expertise about the Loire Valley's rich history, geology, and ecology. We can even organize a trip on a traditional boat that will take you for a wine-tasting experience on an island in the middle of the river!
If traveling on the water isn't for you, you can also hire bicycles and cycle along one of well-marked cycling trails. If you're on a tour with us, we'll recommend our favorite picnic spots (including a vineyard and the garden of one of our favorite castles!) in your personal guidebook.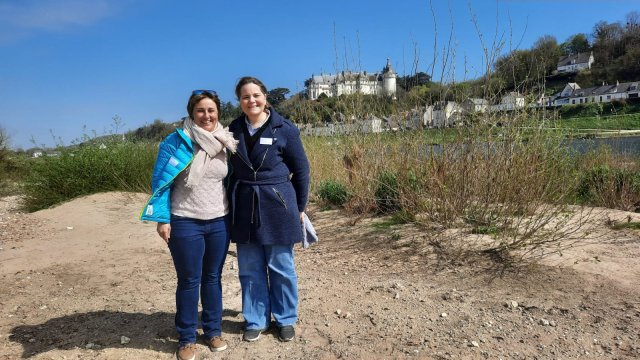 Browse the independent art galleries of Mougins
Mougins is a small, picturesque hilltop village located on the Côte d'Azur, French Riviera, about a 15-minute drive from Cannes. We love its charming atmosphere, with its narrow, winding streets, beautiful stone houses, lovely gardens, and stunning views over the surrounding countryside.
Mougins has a rich artistic heritage, with many famous painters and sculptors having lived and worked there over the years, including Pablo Picasso, who spent the last years of his life in a farmhouse, Notre Dame de Vie, on the outskirts of the village. There are many art galleries and museums in Mougins, so it's an ideal place to pick up an original piece of art from a local artist as a souvenir.
Mougins has also been home to many other notable figures, such as the writer and philosopher Jean-Paul Sartre and the fashion designer Christian Dior.
A food lover's paradise, Mougins has a wide variety of restaurants and cafes serving up traditional French cuisine and local specialties. You can try many of these if you visit the village during the International Gastronomy Festival in September (also known as 'Les Etoiles de Mougins'.)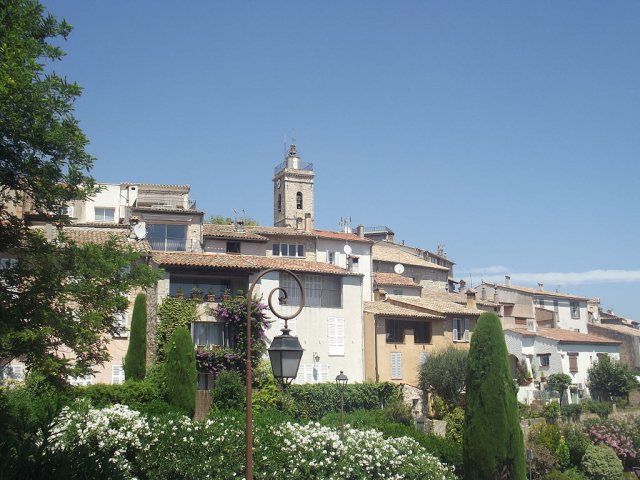 FAQ about traveling to France in September
How hot is France in September?
The first half of September is usually very pleasant all across France, with the warmest temperatures in the south of France, where temperatures will be around 20-25°C (up to 75°F). You can expect the average high temperature in Paris to be in the low 20s°C/70s°F in early September. Then as the month draws on and the fall sets in, the temperatures gradually drop to the high teens in °C and the 60s°F.  Find more information on the temperatures across France on our FAQ on French weather.
Where is the warmest in France in September?
The warmest parts of France in September are Provence, the French Riviera, Dordogne, and Carcassonne.
Is September a good month to visit France?
September is a lovely time to visit France, as you're unlikely to experience the extreme temperatures of the summer and the weather should be pleasantly warm across the whole country. If you're visiting toward the end of September, you should be in time to see the beautiful fall colors. It may be a great time to visit the vineyards during the wine harvest. There may be some rainy days in late September, so be sure to bring a rain jacket just in case.
If you're thinking of visiting France in September and would like to explore at your own place on a self-drive itinerary planned by us, we would love to hear from you!
These are some of our sample itineraries, and any of these can be customized to suit your preferences. We can also craft an itinerary for you from scratch at no extra cost.
---
Considering visiting France in a different month? Check out our other guides below: