France Weather in April
The weather in France in April is very pleasant for travelers who don't like the heat. Spring is there, flowers and trees are blossoming. Morning can be cold but from mid-day, it gets warmer.
April may still be rainy in some of the French regions, especially near the mountains and by the Atlantic ocean. If you want to avoid rain, you should consider coming to France between mid-june and mid-september, this is the dryer season.
In Provence & the Riviera it's already feeling like summer on some days.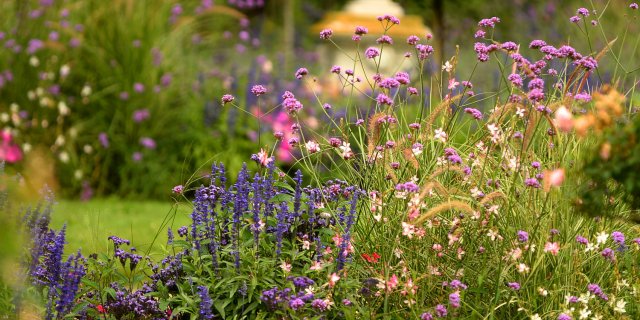 Festivals and Events in France in April
What to do in France in April ? April is just the beginning of the festival season in France. Because the weather may still be unpredictable, there are little festivals outside.
These are the main events in April: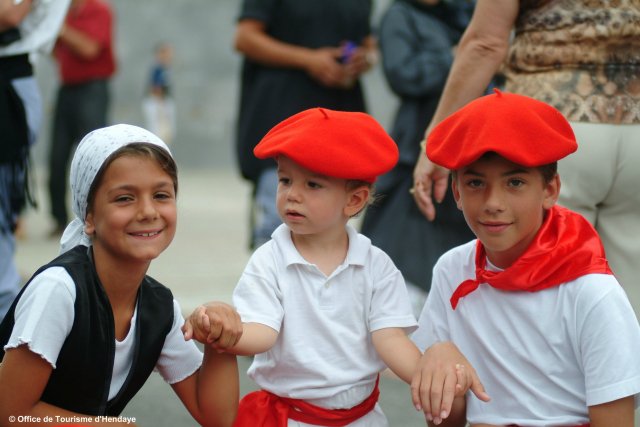 Best Places to visit in France in April
If you wonder where to visit in France in April, we will answer you: the Loire Valley & Paris !
Chaumont-sur-Loire
With its International Gardening Festival opens mid-april. This is an amazing place to visit for people interested in gardening. We go there EVERY single year and we are always amazed by the creations. Passionate may even spend 2 days there without being bored.
Chateau de la Bourdaisière
The Plants Festival in la Bourdaisière castle in the Loire Valley is a local event in a very pretty castle. Spending an afternoon there is very pleasant. Discover unknown plants but also chicken and stroll La Bourdaisière amazing kitchen garden.
Paris
Stroll Paris streets and discover the seasonal exhibitions while they just start. Paris is still busy with Parisians in April but not yet with too many tourists. That's the right time to take a romantic stroll in Montmartre district.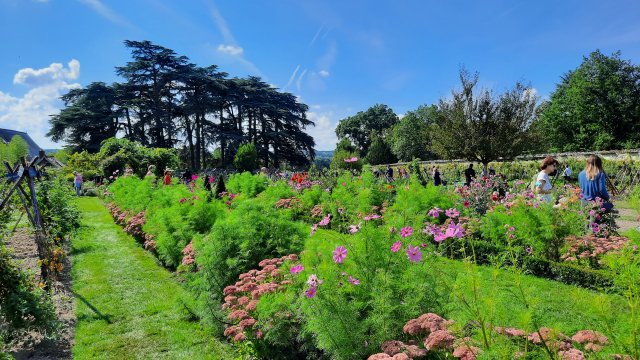 Best Things to do in France in April
In Carpentras, Provence
Taste the first strawberries of the season in Carpentras strawberry festival on the third week of April. Enjoy the Luberon villages when the crowds haven't arrived yet and taste the local wines from Mont Ventoux.
On the French Riviera
Take the sun in Nice on the Riviera and if you do like locals, take a bath in the Mediterranean sea before the crowds arrive. 
In Burgundy
Discover Burgundy vineyards on a bike on a sunny day. Stop at wineries and have a picnic with great views over La Rochepot castle.
Get more ideas on the Best Things to Do in France.
FAQ about traveling to France in April
How hot is France in April ?
Nowhere in France will be hot enough to prevent travelers from enjoying they road trip. 
The average afternoon temperatures are 14-16°C 57-61°F in the northern part of the country and 17-19°C 63-66°F in southern France. 
Get more details on the temperatures in each French region on our FAQ about the French weather. 
Where is the warmest in France in April ?
The warmest regions of France in April are Provence, Dordogne, Carcassonne and the French Riviera.
Is April a good month to visit France ?
April month is perfect if you fear the heat and if you like the "spring feel" of the blossoming flowers and trees.
Travelers who enjoy warm weather may consider coming later in the year. 
We hope we have given you some ideas for your next trip to France, and inspired you to come on a custom self-drive tour of France with France Just For You! You may browse our sample tours of France or reach out to trip planners, Emilie and Laura, with any questions you may have.
---
Considering visiting France in a different month? Check out our other guides below: