As no traveler is alike...
...we believe in customizing your journey to ensure the best travel experience.
All our tours can be crafted to suit your tastes & desires
We can change the routes, the number of travelers, the schedule or the vehicle.
The tour may begin on any date, depending on the availability of rooms at the accommodations.
We can offer twin beds instead of a queen/king size bed
Many activities can be added, such as cooking classes, hiking or cycling itineraries, wine tastings, fishing, private guide service for a day, and much more…
Popular activities to include in your custom tour of France
If you are celebrating a wedding anniversary or a birthday. Our custom tours of France are perfect for this, as we can include special activities according to how you want to celebrate.
And even if you're not celebrating, we will still recommend different activities to include in your tour, based on your preferences.
A private cooking class
Do you love cooking? You can learn to cook some wonderful French dishes under the guidance of a local. Deep in the Normandy countryside we know a lovely local lady who can teach you how to cook some of Normandy's finest seafood dishes. She will also offer you a selection of gourmet cheeses to try, as well as a glass of the region's famous apple brandy.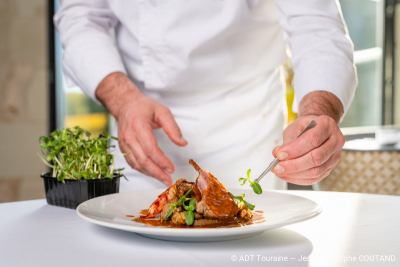 If you're looking for a gourmet experience in Provence, we will recommend including a visit to the beautiful village of Eygalières. The lovely paved streets and stone houses offer peace and quiet will some marvellous views of the Alpilles mountains. The cooking class in Provence takes place in the home of a French chef. He will welcome you into his kitchen and help you to cook a French dish of your choice. You will then have dinner with the chef and his family on his lovely terrace.
Wine tastings
France has an international reputation for producing some of the finest wines on the planet; and we know the finest French vineyards! Whether you are travelling through Champagne, Bordeaux or Burgundy, we will recommend the nicest, non-touristy, off-the-beaten track vineyards to make your experience as personal and authentic as possible.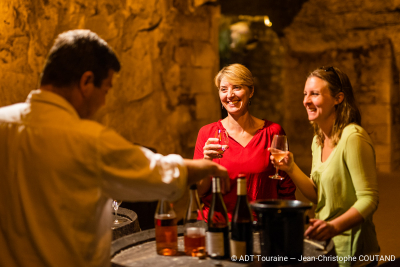 We can even arrange a private guide to drive you to a winery so you can taste and drink to your heart's content! For a special occasion, we can arrange a romantic picnic in the beautiful setting of one of the region's vineyards. If you would like your custom tour of France to focus on wine-tasting and touring vineyards of a particular region, we can organize the perfect tour, just for you.
A hiking or cycling itinerary
As many of the Bed and Breakfast accommodations we work with are located in rural areas, there are lots of opportunities for hiking. We will recommend the best routes depending on your fitness and hiking experience. All of the routes will include beautiful French sceneries and any nearby places of interest.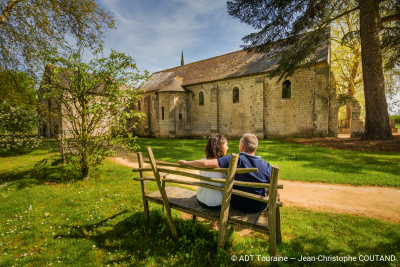 For those interested in a cycling tour in France, we have a great one-day cycling tour along the Loire river. This area has lots of cycle trails and many of the famous castles are quite close to one another, if you prefer to visit a few by bike. We also know some nice cycle trails between the vineyards of Bordeaux, a great option for keen cyclists and wine-lovers!
A private guide for a day
Are you interested in visiting the mystical abbey of Mont St Michel? Would you like to visit the Normandy landing beaches? This may interest people with family members who fought in WWII. Would you like a guided tour of the ancient city of Carcassonne? How about a walking tour of Paris... with a difference?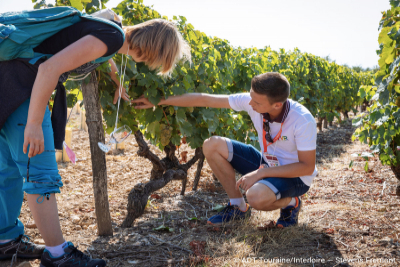 Whatever your interest, we know the best English-speaking guides in France who will share with you their expert knowledge and answer any questions you have. Our Normandy guide, Christophe, was even able to help one family trace their uncle's WWII grave in France. Immerse yourself in French culture and history during your custom tour of France!
Alternative activities for Paris
Many of our travelers have visited Paris before and are looking to experience another side of the city. We have it covered! Tell us your interests and we will arrange the perfect activity for you. This might be tickets to an English language comedy show, a dinner reservation at a restaurant away from the tourist trail but with some stunning views over Paris, or maybe a nice classical concert in a beautiful church.

This post on alternative things to do in Paris might give you some ideas, or contact us, and we'll come up with a list of options for you!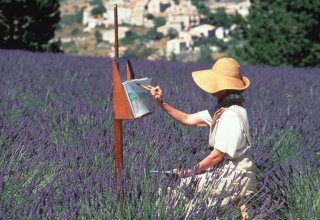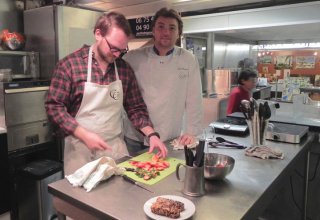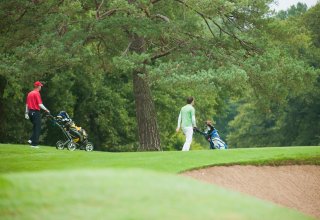 A la Carte Customized Itineraries in France
These activities can be included in one of our itineraries, or we can organize a custom tour of France from scratch… just for you!
The "a la carte" tour is not necessarily more expensive than our sample tours. We do not charge any additional fees for extra work involved in customizing your trip to France.
Tour prices only vary depending on the length of the trip, the type of vehicle you prefer to drive, and the chosen accommodations and activities.
We do not book flights, but here are some recommendations about flying to France.  
We guarantee an authentic, unique and memorable travel experience !