What is a happy home without an equally happy garden to go with it? For many of us, our garden played a pivotal role in our childhood. It's where our adventures took place, where our imagination was free to develop and where we learnt to value the great outdoors. Years on and gardens are no less important in our life, the only difference is that instead of falling out of trees, we are working out the best place to put a tomato plant.
In 1992, the gardens of chateau Chaumont sur Loire opened up for the first ever International Garden Festival and was such a success that the festival has taken place annually ever since. While the event makes a great day out, perhaps its most astonishing feat is its ability to bring out a green thumb in everyone, regardless of whether you already had a penchant for gardening or not. The festival takes place until the 5th of November this year, so you have plenty of time to check it out and we thoroughly recommend that you do. Not only is it a fun event for all the family, but the venue is utterly sublime.
Located on the banks of the River Loire, the chateau Chaumont sur Loire looks like it has been plucked right from the pages of a fairytale. Its white walls and moat are beautifully dated and the area surrounding the castle is a pure haven for anyone who appreciates a splash of natural beauty. During the festival, between 20 and 30 themed gardens are installed throughout the grounds and guests are free to wander through them at their leisure, admiring the unique design of each one and maybe even taking away some ideas for their own garden.
The theme for the 2017 festival this year is "Flower Power" so expect to see a lot of colour and creativity throughout the various gardens that have competed so hard to win a coveted spot within the chateau's grounds. Thanks to the magnificence of the venue and the stellar quality of the festival's exhibitors, the event has gained an international reputation with each year promising even better displays than the last.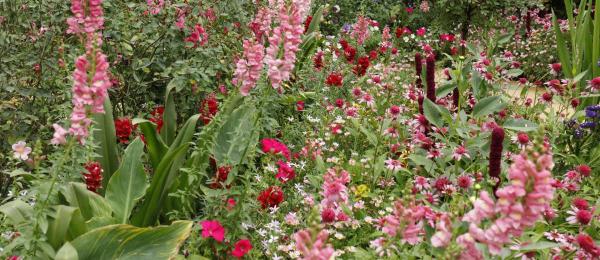 Of course, the International Garden Festival is the main draw of Chaumont sur Loire, but if you have time between gawping at horticultural wonders then you should take the time to explore the chateau itself along with the rest of the grounds. Boasting some staggering 15th century architecture and numerous art installations, this building certainly deserves some of your time. On the more practical side of things, guests are welcome to use the designated picnic area on the lawn or they can grab a bite to eat nearby.
If you need help organizing your trip to the Loire Valley, you can rely on Emilie to help. If you have special interests or wishes, she will be happy to customize your trip accordingly.