We could fill this blog post up with dozens and dozens of the best things to do in France. There is so much to experience in all of France's diverse regions! Here we have picked some activities and experiences that are particularly popular with our travelers, so we think you'll like them too!
Go up the Montparnasse Tower in Paris
A visit to the Eiffel Tower sounds like an obvious choice for first-timers in Paris. If you want to go up, be sure to book skip-the-line tickets to avoid waiting in the long lines. The Eiffel Tower has an interesting history – learn more about it in the museum at the top of the tower. There are also some nice restaurants in the tower – needless to say, book in advance! 
However, for the best views of Paris, we recommend going to the Montparnasse Tower. The observation deck on the 56th floor has 360-degree views across the city, and these include the Eiffel Tower! If you want to enjoy those views over a romantic dinner, make a reservation at the tower's Le Ciel de Paris restaurant.

Explore Paris' lesser-known museums
We could write a whole separate blog post on Paris's museums! Many of them are listed in our post about exhibitions in Paris. 
Although the Louvre and Musée d'Orsay are two of Paris's 'must-sees', our personal favorites are the ones that receive fewer visitors. 
If you want to see Monet's Waterlilies and can't make it to his house and garden in Normandy, head to the Musée de l'Orangerie. The Orangerie Museum is famous for its gigantic murals of Claude Monet's famous water lilies, painted in his garden at Giverny in Normandy.
We also like the Rodin Museum, which is filled with the works of sculptor Auguste Rodin. This hidden gem also has a lovely sculpture garden, which is the ideal picnic spot on a sunny day!
For those who are more interested in modern art, we recommend a visit to The Pompidou Center (the National Modern Art Museum). It's one of Paris's most popular museums because of its high-profile exhibitions and has a radical industrial architectural design. Take the outside escalator up to the museum (which starts on the 4th floor) for some great city views.
For something a bit different, our travelers love the digital art exhibitions at the Atelier des Lumières. You'll be surrounded by floor-to-ceiling moving images of some of the world's greatest masterpieces with a musical accompaniment. Past exhibitions have featured Gustav Klimt, Vincent Van Gogh, Salvador Dali and Marc Chagall. In 2022, the exhibition features pieces by Paul Cezanne and Wassily Kandinsky. If you're wondering what to do in France, this is a great option!
Visit some of Europe's best-preserved Roman Ruins
You might associate Roman ruins with Rome and Pompeii in Italy. However, Provence has some wonderfully preserved Roman ruins, some of which are UNESCO World Heritage Sites.
The Roman Theater in Orange is one of the world's best preserved Roman sites and dates back to 25 A.D. It includes remnants of Augustine architecture and a stunning 330 ft. long facade. 
Roman arena, amphitheater and underground galleries in Arles are also stunning sights.
The Roman amphitheater has been adapted for open-air shows. Book tickets for a show and experience what it was like to go to the theater in Roman times! 
The Pont du Gard Roman aqueduct is an incredible feat of Roman engineering, as it was built without mortar. This popular tourist attraction dates back 2000 years, and carried spring water to local Roman towns. You'll get some incredible photos, and can also enjoy kayaking along the Gardon river.
Take a boat from Cannes to the Lérins Islands
Fifteen minutes by boat from the glitz and glamor of Cannes are the Lérins Islands – St Marguerite and St Honorat. This is a pleasant day trip away from the tourist crowds. 
Visit the cell of the 'Man in the Iron Mask' at the Fort of St Marguerite museum. Or on the quieter Saint Honorat island, explore Lérins Abbey and the 15th-century fortified monastery which is home to a community of monks. 
Both islands offer beautiful natural settings and walking trails. Take a picnic and seek out one of the islands' secluded creeks. They're an ideal location for a peaceful lunch and a swim.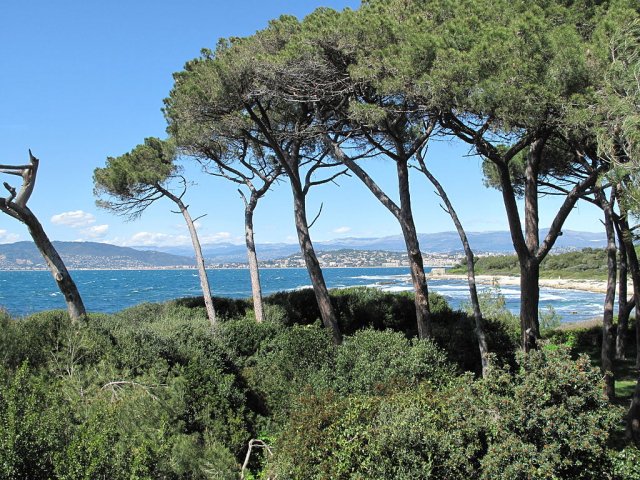 Immerse yourself in traditional Basque Culture 
The Basque Country (called Euskadi in the Basque language) stretches from southwestern France to northern Spain. It's quite unique from the rest of France. The Basque people (euskaldunak) have their own language (Euskara), and are very proud of their history and heritage. The Basque Country also has a unique climate and a very distinct cultural identity. 
Visit traditional Basque towns, such as Ainhoa and Bayonne, to immerse yourself in local everyday life and see traditional Basque architecture. On the coast at Biarritz, there are some gorgeous panoramic views and surfing opportunities down at the beach. And up in the Pyrenees mountains there are many beautiful walking trails, with incredible light for photographers.
Finally, be sure to taste the local Bayonne ham, learn about mountain pig farming, discover the Basque weaving tradition, and try some traditional Basque cake.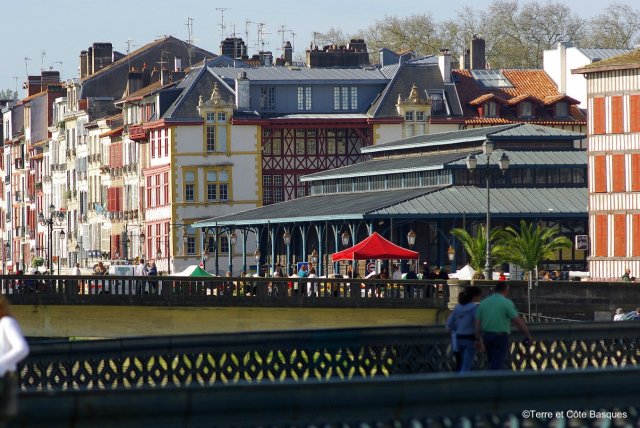 Stop at 'the most beautiful villages in France'
Les Plus Beaux Villages de France Association has named 155 of the most beautiful villages in France. In these small villages, you can experience the best of French culture and heritage away from the most popular tourist sites. Only a few hundred people live in most of these villages, so it's a chance to enjoy a more intimate and authentic experience of France.
One of our favorites is Montrésor in the Loire Valley, which has a beautifully restored Renaissance castle at its heart.  
We also love Gourdon, a gorgeous hilltop village in Provence, with views across to Nice and Cannes. There are lots of cute boutiques, gift shops, and perfumeries to explore in the village. It's a great place to find authentic, reasonably-price French souvenirs. Look out for locally produced perfumes, pottery, and lavender.
If you're driving through Normandy, Beuvron-en-Auge is a lovely place to stop for a coffee and a stroll. It's a typically beautiful French village nestled among the rolling fields of Normandy's dairy region. There you can admire the half-timbered medieval houses and their hanging baskets of flowers.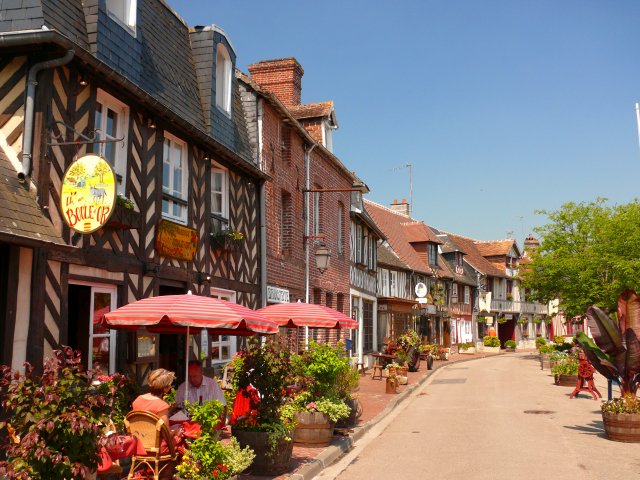 Admire Prehistoric Cave Paintings in Dordogne
If you're interested in geology and prehistoric art (and you're not claustrophobic), you can admire prehistoric cave paintings in Dordogne. Both original and replica caves are worth visiting. However, visitor numbers are restricted at the original caves, so you may have to wake up very early to get tickets. Or if you book with France Just For You, we will take care of this for you.
Our favorite replica cave is the International Center for Cave Art (also known as Lascaux 4), a full-scale and high-tech reproduction of the original Lascaux cave in Dordogne. Around 50 artists and sculptors have reproduced 600 animal images and 400 symbols. Lascaux 4 also has the same temperature, damp smell, air pressure and sounds as the original cave. 
Our favorite original cave, with rock art that dates back around 17,000 years, is the Font-de-Gaume cave. At the time of writing, it's the only original cave in France with polychrome cave paintings that is still open to the public. These were the first cave paintings to be discovered in Perigord Province, back in the 19th century.
The cave was probably inhabited by European early modern humans (EEMH) also known as Cro-Magnon. The paintings and engravings on the cave walls include horses, bison, and woolly mammoths.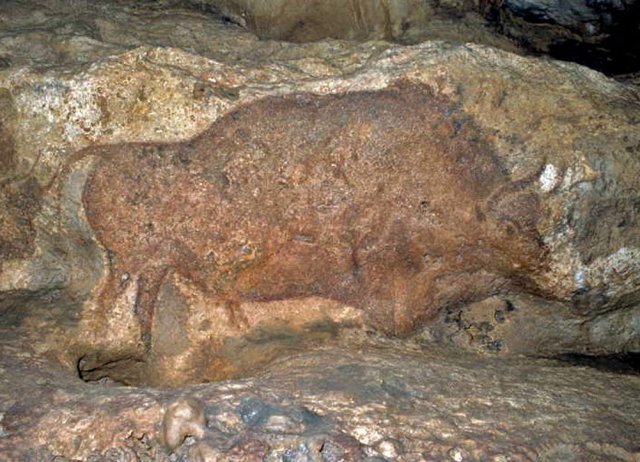 Go truffle-hunting with a local expert
The regions of Burgundy and Dordogne are known for being the epicenters of truffle hunting in France. Truffles are haute-cuisine products with a uniquely pungent flavor, and that you have to be particularly skilled to find.
Once of our favorite truffle experiences is with La truffe en Périgord noir. Edouard is a truffle producer based in Périgord and is passionate about his work. He takes people out with his lovely dog to show you his truffle plantation. He'll share the secrets of how to grow truffles and prepare them. And you may even be able to help him dig them up if you're there at the right time of year. After the tour of the plantation, you can enjoy truffle-based snacks washed down with a glass of local wine.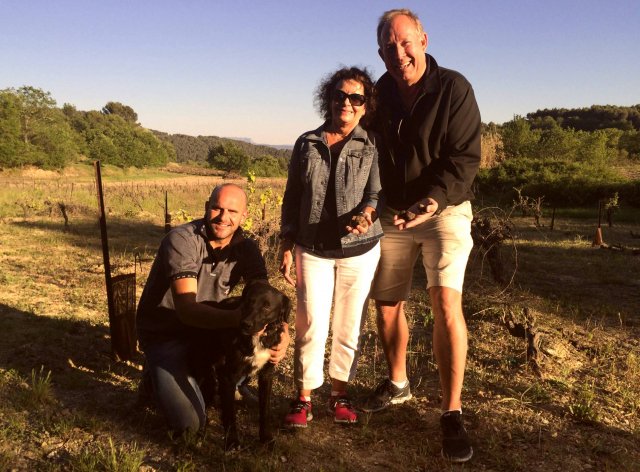 Learn to cook your favorite French dishes with a local chef
If you love cooking and would like to learn to cook some wonderful French dishes, we know some local French chefs who offer private cooking classes.
Deep in the Normandy countryside there's a lovely lady who teaches visitors how to cook Normandy's finest seafood dishes. You can also try a selection of gourmet cheeses, washed down with the region's famous apple brandy.
If you're looking for a gourmet experience in Provence, a local French chef will welcome you into his home and teach you how to prepare a dish of your choice. You'll then have dinner with the chef and his family on his lovely terrace in the beautiful setting. A very French experience which we love to include in our self drive itineraries!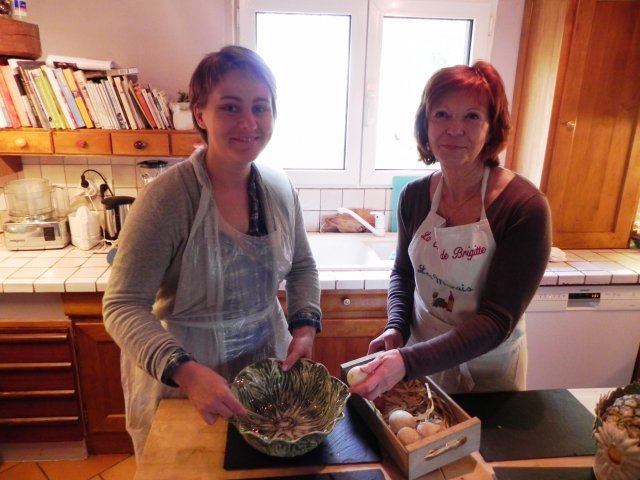 Sample Fresh Cider on Normandy's Cider Route
The Normandy Cider Route (La Route du Cidre) is a unique well-marked route covering around 40km. It crosses through tiny villages, takes you along typical country backroads, where you'll come across old manor houses and distilleries. 
This route is a fantastic and authentic way to discover local Calvados brandy and apple cider. The cider route is just over 2 hours' drive from Paris.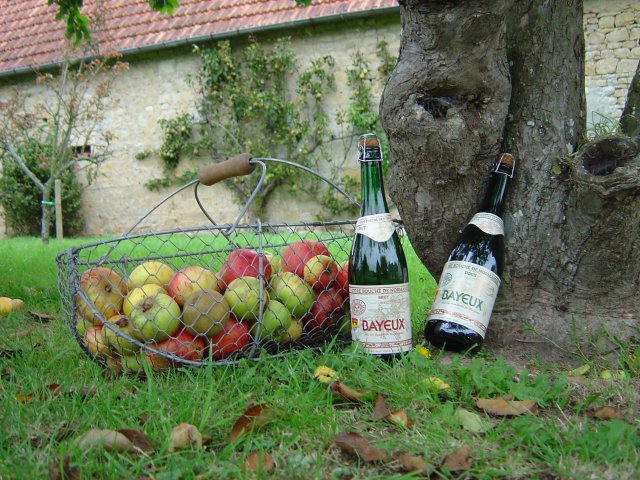 Get lost in Lyon's secret passageways
Founded by the Romans in 43 BC, Lyon is in eastern France and is France's third largest city. It has a 2,000-year history, world-famous cuisine (France's most famous chef, Paul Bocuse, was born there!) and impressive architecture.
It's an easy city to explore on foot – you can discover the Renaissance architecture of old Lyon, mingle with the locals at little markets in the Croix-Rousse district, and admire the newly-developed contemporary Confluence district.
Also see if you can find Lyon's famous secret passageways, the 'traboules'! (we can give you some helpful hints!)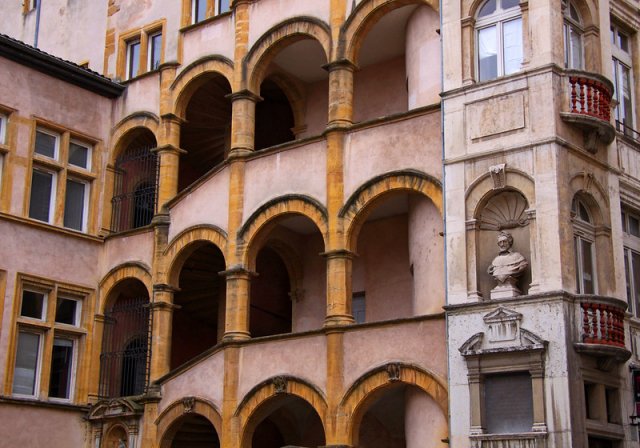 Follow in the footsteps of WWII soldiers in Normandy
If you like history but like to explore it in context (i.e. not just walk around museums) we highly recommend a tour with a private guide of Normandy's WWII battle sites. You can also include stops at memorials, war cemeteries and museums dedicated to remembering one of Europe's darkest times.
The Normandy beaches - Utah, Omaha, Juno, Gold and Sword – were where the Allies landed on D-Day, June 6th 1944, to fight for the liberation of France, and later the rest of north-western Europe. 
If you're interested in war history, we also recommend venturing to the World War I battlefields of Verdun, Argonne, St Mihiel and the Somme. We include these sites in our World War History Tour of France.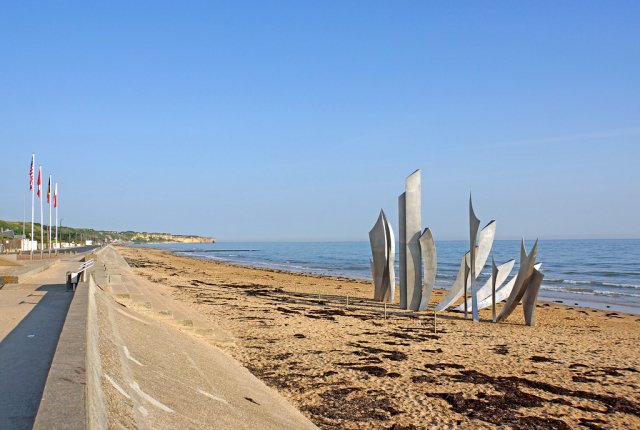 Make a photo stop at Rocamadour
In the Lot region of France, we recommend driving through the Causses du Quercy Natural Regional Park, because it has some wonderful panoramic views. 
We highly recommend a photo stop at Rocamadour. Here the sand-colored village almost blends into the escarpment across which it is spread. It is meeting of civilization and nature, and the vibrant colors of the surrounding landscape during the fall season enhance its beauty.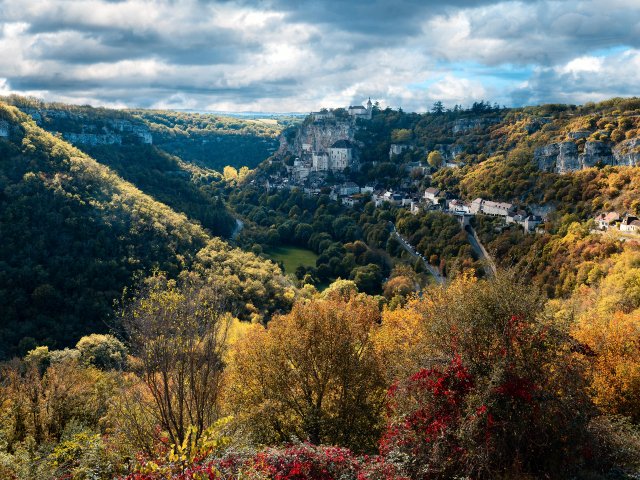 We hope you feel inspired by this article on the best things to do in France. As local French travel experts, we love introducing people to the hidden gems of France that most tourists wouldn't find on their own.
You might not like the idea of exploring a new country by tour bus and following a strict schedule. But you also might not feel confident about planning a whole trip on your own.
We can plan a customized self-drive tour of France according to your preferences. You'll be able to explore at your own pace and stay in beautiful B&B accommodation with English-speaking French hosts. 
When you book with France Just For You, Emilie and Laura will take care of all the planning and local bookings, and will be at the other end of the phone throughout your trip if you need them. All you need to do is look forward to your trip!
FAQ : How many days do I need in France ?
Most of our travelers spend about 2.5 to 3 weeks in France and they visit about 4 regions...and we also have travelers for 2 full months in France and we make sure they won't be bored !
We suggest that you do not plan less than 4 days by region taking into consideration the transit to get there and then move on to the next one. 
Of course, some parts of France do not require 4 days...but other will require 6, 7 or 8 !
Our expertise is at your service to optimize your travel plan and make sure to spend enough time in the areas which you will enjoy !