Normandy in northern France is bursting with history, lovely scenery and even ancient myths. In this post, we explore some of the region's most popular tourist attractions, as well as a few less-visited gems for days when you want to escape the tourist crowds. You won't be able to do all of these places in a day, so pick one or two (or plan a longer stay) and we're certain you will fall in love with Normandy. You may like to take a look at a map of Normandy to get a better idea of where these places are!
D-Day Landing Beaches
The Normandy landing beaches will hold a special significance to those whose family members fought there on D-Day at the end of World War II. Our expert English-speaking guide gives a fascinating guided tour of the landing beaches and will talk about the D-Day events and soldiers' experiences in a way that brings the history to life. American soldiers fought at Omaha and Utah Beaches, while the Canadian infantry landed at Juno Beach, so travelers may choose which beaches they would like to visit.

Omaha beach - ©CDT Bayeux-Bessin
Deauville
Normandy's coastal town of Deauville is famous for its annual American Film Festival at the end of the summer. A popular vacation destination for the upper classes since the 19th century, it is also known for its grand casino, golf courses and horse races. Those looking to escape the tourist crowds may prefer to visit neighboring town Trouville-Sur-Mer.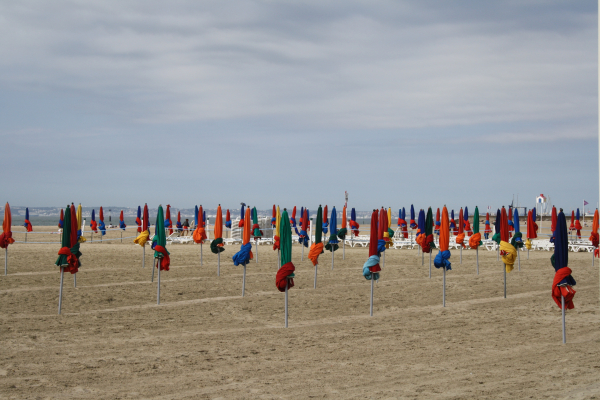 Colorful parasols on the beach at Deauville (Photo: pxhere)
Trouville-Sur-Mer
Just across the river from Deauville, Trouville has a more low-key, laid-back atmosphere. It boasts the best fish market in the area, and down at the beach a boardwalk stretches along the seaside in front of a row of elegant 19th century beach villas. Continue your stroll up to the Hotel des Roches Noires, which was frequented by the great French authors Marcel Proust and Marguerite Duras, and where they found inspiration. If the sea air stokes your appetite, you'll be able to enjoy a delicious meal of fresh fish at Les Affiches restaurant on your way back.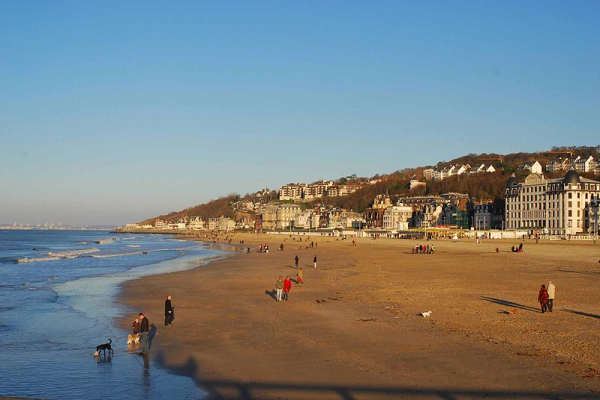 The beach at Trouville, Normandy (Photo: CC0 Wikipedia)
Monet's Garden, Giverny
For art-lovers, Claude Monet's name will evoke images of lilies, gardens and stunning impressionist landscape paintings. Monet caught his first glimpse of the village of Giverny, Normandy, from a passing train in 1883. Not long after, he moved with his wife and eight children into the house with the beautiful garden at Giverny. It featured in over 200 of Monet's paintings as he explored the way the time of day, weather and seasons affected light and color in the garden. The best time of year to visit is from April through October, and France Just For You can provide a detailed walking tour so that travelers can enjoy walking in Monet's footsteps, from his garden to his final resting place.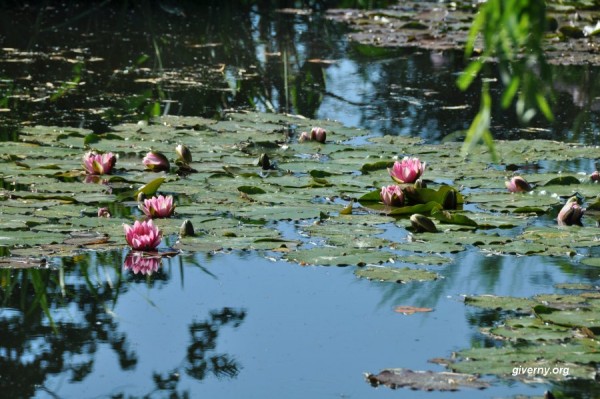 The beautiful waterlily pond in Monet's garden in Giverny
(Photo: Dr Avishai Teicher, Wikimedia Commons CC by SA 4.0)
Honfleur
Another of France's great impressionist artists, while not as well-known but arguably just as impressive, gained his inspiration from the coastal town of Honfleur. Tucked away on the south side of the Seine estuary is the picturesque port which featured in many of the works of Eugene Boudin. A museum dedicated to the artist is just a few blocks away. To satisfy your appetite, enjoy some fresh fish from the two Michelin star restaurant, SaQuaNa. Sa Qua Na stands for 'Saveurs' (flavors), Qualité (quality), and Nature' and also comes from the Japanese word for 'fish' ('sakana') - this is chef Alexandre Bourdas' magic formula! Visit our blog on things to do in Honfleur for more ideas!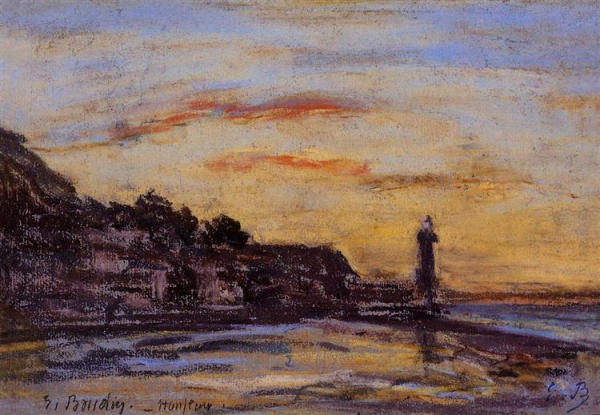 Painting of Honfleur by Eugene Boudin (Photo: Art Gallery ErgsArt, Flickr)
Mont Saint Michel
A visit to this mythical rock and its Gothic abbey is a must while travelling through Normandy. On a tour with France Just For You, private expert guides will introduce you to the legends of Mont Saint Michel. After a walk barefoot along a restricted part of the beach, you will learn about the ecosystem and wildlife of Mont Saint Michel, before stopping for a picnic on the gigantesque Tombelaine rock. We believe that the best way to learn about a place is from the local people. Our guide who lives on the rock of Mont Saint Michel takes our travelers through the hidden, narrow streets while explaining the history and architecture of the village and the abbey, and the myths and legends that have been told for centuries.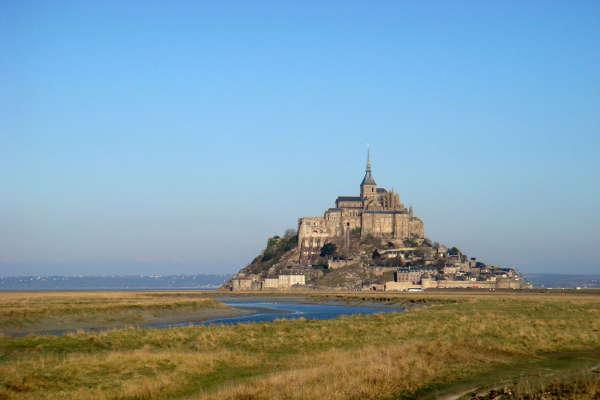 Mont Saint Michel - ©CDT Normandy
Have we tempted you to discover the beauty of Normandy for yourself? Have a look at our Normandy tours and then tell us more about your travel wish-list!