Cassis, France. Approximately 15.5 miles south-east of Marseille, Cassis is a typical colorful Mediterranean port.
This stunning area offers several pretty beaches, a historical harbor, impressive landscapes, and fine wines.
Although the town of Cassis attracts the tourist crowds in the high season, it is nonetheless a lovely little coastal town to visit in the south of France.
The best beaches in Cassis can mostly be found in the famous calanques, or creeks, just outside of town.
Here we give you a brief introduction to the town and suggest some things to do in Cassis.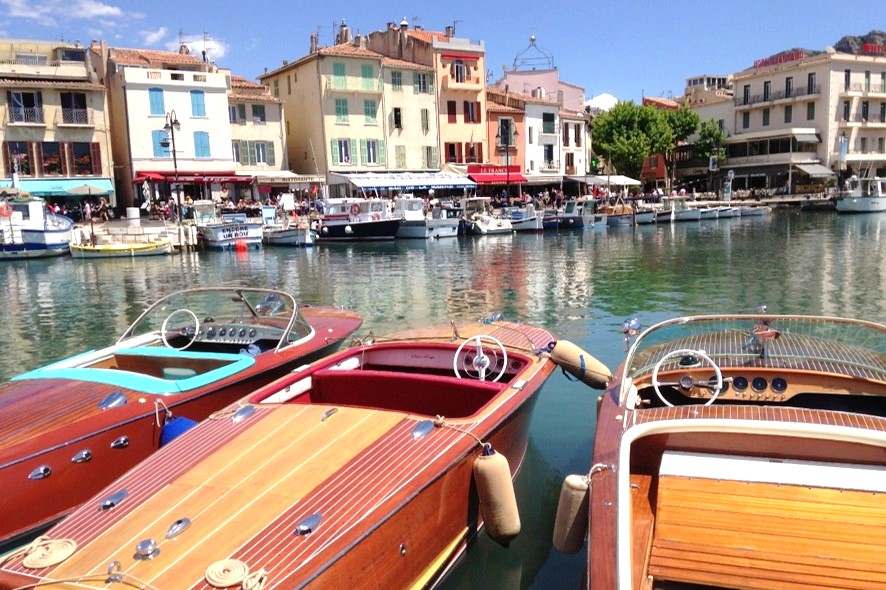 Cassis Port - ©OT Cassis
Have an ice cream by the Port de Cassis
In the days when Cassis was still a busy fishing port, fishermen would paint their boat the same color as their house. Nowadays it remains a bustling and colorful harbor surrounded by restaurants.
Choose your favorite flavor ice cream at Amorino, stroll along the marina until you find a free bench, and enjoy people-watching in the sun.
Cassis harbor (Maxpixel)
Take a boat tour to the Calanques
Referred to in French as the Parc National des Calanques, the creeks are this area's hidden gems.
A 45-minute boat tour is a good option if you don't feel like hiking or cycling. This will be enough time to see the best of the calanques and get some incredible snapshots. 
Some of the most beautiful calanques near Cassis are:
Calanque de Sormiou
Calanque de Port Miou
Calanque de Port Pin
Calanque d'En-Vau
Head to the kiosk in Cassis harbor in the morning to book a tour for the same day. They probably won't speak English, so approach with a friendly "Bonjour!" and have your Google translate (or hand gestures!) ready. The boat capacity ranges from 12-80 people and you can choose the next departure. Choose a seat on the right-hand side of the boat for the best views. Avoid the front of the boat as it gets very windy.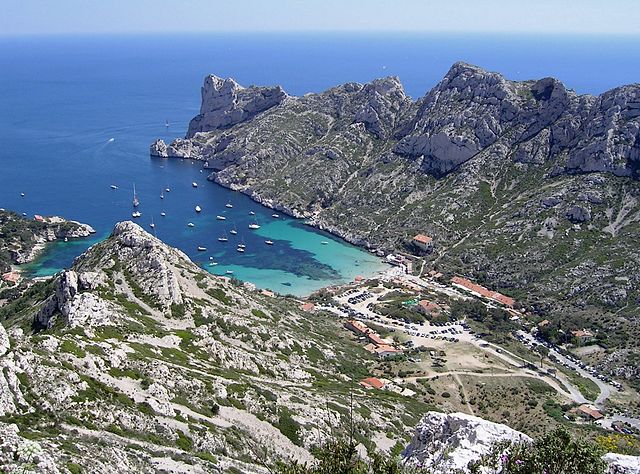 Calanque de Sormiou (Thomas Rosenau, CC BY-SA 2.5)
Go for a walk by the Calanques   
If you enjoy walking, we love the hike from La Presque Ile de Cassis to two of the calanques we mentioned above, Port Miou and Port Pin. The latter got its name from the pine trees which grow out of the rock.
If you're driving, there's a parking lot 'Parking de la Presqu'Ile' located on the peninsula on the western side of Cassis on the Avenue Notre Dame. Get there early to secure your spot!
This is a 45-minute walk one-way along the GR98 trail, following the red and white signs. It's pretty busy in the summer months, but it's still worth going.
In our view, Port Pin is the most gorgeous of all the creeks. If you're hungry on the way back, there's a lovely restaurant with a swimming pool right by the parking lot, with stunning views across Cap Canaille.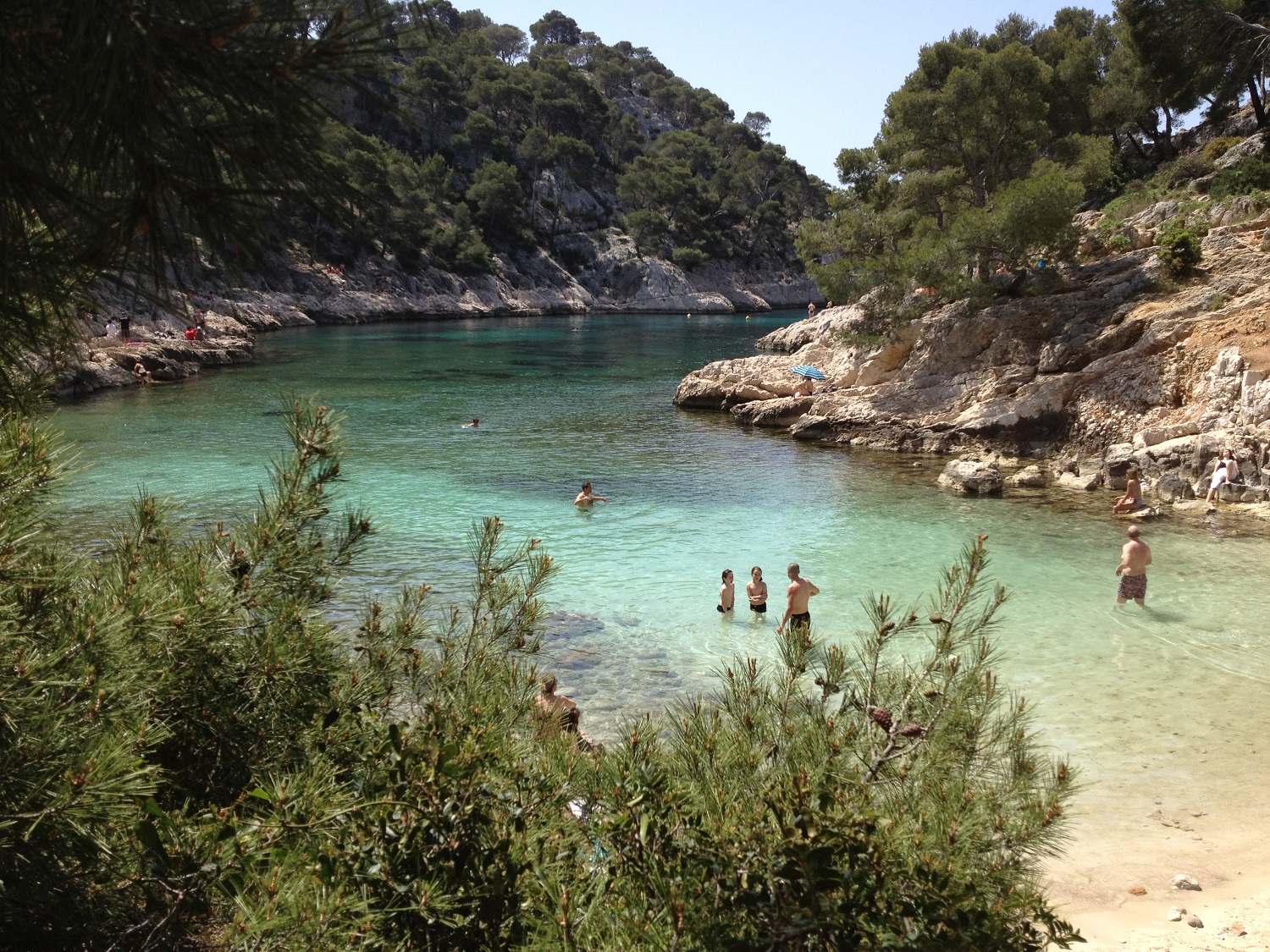 Port Pin Creek is very easy to access walking from Cassis - ©OT Cassis
Visit a winery in Cassis
Cassis is famous for its wine traditions, and particularly for its white and rosé wines.
If you are in the region in mid-May, be sure to check out the Cassis Fête Son Vin wine festival.
In September, there's a week-long festival, the 'Starry Grape Harvest' (Les Vendanges Étoilées), which celebrates the food and wine of Cassis.
Here are some highly-rated wineries in Cassis that are within easy reach of the town on foot or by car: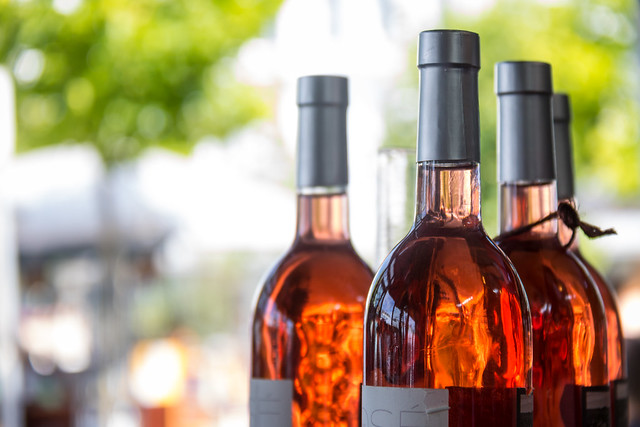 Cassis specialises in white and rosé wines (Susanne Nilsson, Flickr)
Go for a drive along the Route des Cretes
The Route des Crêtes between Cassis and La Ciotat is one of the most scenic drives in southern Provence, with stunning scenery in all directions.
It isn't the only 'Route des Crêtes' in France (it translates as 'route along the crests'); there is another one along the Verdon gorge, for example.
The road continues for nine miles, taking about a half-hour by car and an hour by bike without any stops. But you will certainly want to stop!
There are several viewpoints where you can stop for photos or a picnic. However, it's worth keeping in mind that the parking areas get pretty crowded during the summer.
The road is in good condition, there aren't too many bends or curves to navigate, and it is wide enough for two vehicles to pass each other.
It can be swelteringly hot along this ridge in the heat of the summer, so this route is best traveled early in the morning or at sunset. That being said, it can always be very windy at the top, so bring a sweater just in case.
There are hiking trails near some of the parking stops, so you may like to leave your car and go for a stroll. Be sure to lock up your car or bike and do not leave valuables or luggage on display.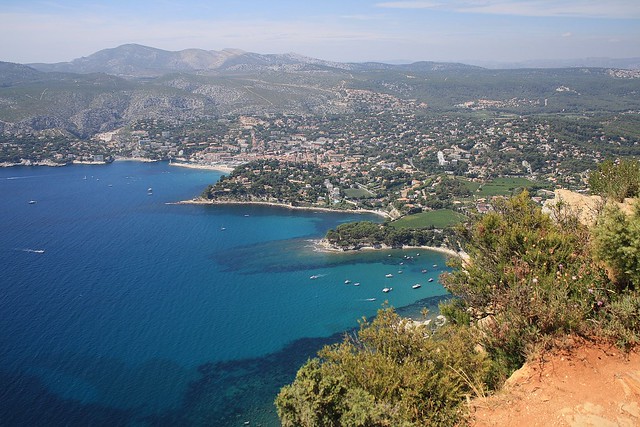 Views of Cassis from the Route des Crêtes (Kylie, Rob & Helen, Flickr CC-BY 2.0)
Have Dinner by Cassis port
If you're wondering where to eat in the Port of Cassis that doesn't break the bank, well, there aren't many cheap options. We therefore prefer to look for the best food and the best value for money. Here are some of our favorite restaurants in Cassis:
La Vieille Auberge is open for lunch and dinner every day except Wednesday. Try the gratinated mussels or escabeche sardines and just watch how fast they prepare the fish!
Just next to La Vieille Auberge, this is another lovely little restaurant on the marina with fresh seafood and delicious desserts.
Here you'll enjoy more fresh seafood with pretty views of the harbor. Try a prawn dish and enjoy a chocolate fondant for dessert.
Chez Gilbert is famous for its Bouillabaisse fish soup - and their fame is reflected in their prices (50€). There are also meat options on the menu. It's open every day except Wednesday for lunch and dinner.
If you would like to visit Cassis and explore other parts of France on a self-drive tour, we invite you to browse our Provence tours.