Why France is the World's Top Tourist Destination
It should come as no surprise to know that France is the world's most popular tourist destination. With 89 million visitors every year, France is a head and shoulders above Spain, which comes in second, receiving 82 million visitors per year. The number 3 spot goes to the USA with 78 million. These statistics confirm that France is once again the world's first choice holiday destination, despite a rather turbulent few years.
So, what is it exactly that attracts people from all over the world to France? We'll try to boil France down to its essence and show you why it is the most popular tourist destination in the world. After all, 89 million people can't be wrong, can they?
The Landscapes Are Stunning
When it comes to natural beauty, France can rival just about any other country on the planet. From the glittering coastlines of the French Riviera to the patchwork fields of the Loire Valley to the snow-capped Alps, France's scenery is as diverse as it is beautiful. This, of course, is hugely appealing for lovers of the great outdoors. Rather than choosing between mountains and beaches, France offers both and a whole lot more. This gives you more bang for your buck and makes your vacation even more enjoyable. Make sure you take your camera – these landscapes are enough to turn every one of your Instagram followers green with envy.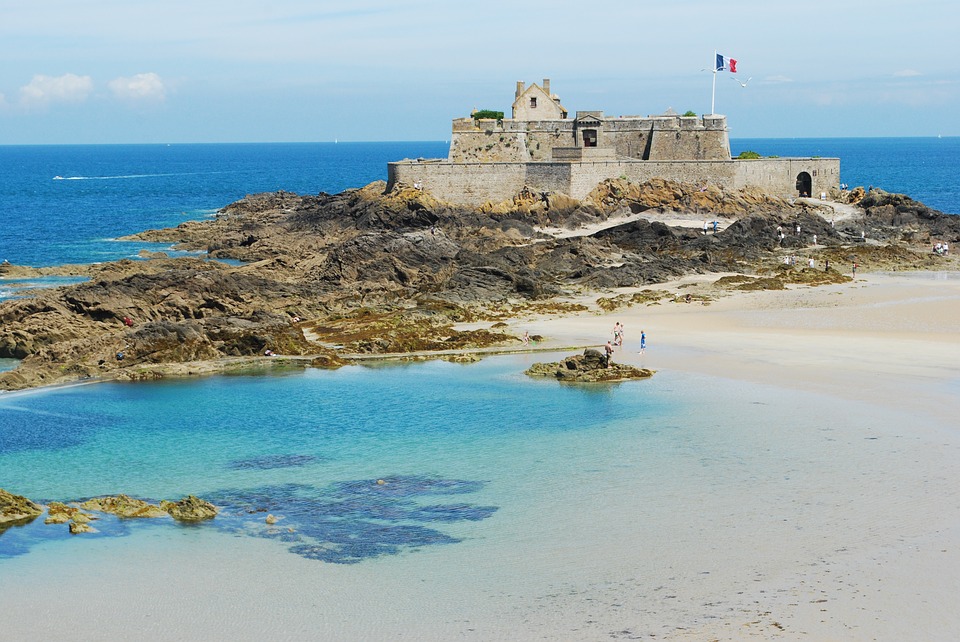 Beautiful landscapes in Saint Malo, Brittany, France
There Is History Everywhere
France is steeped with history. Having seen numerous empires and republics rise and fall, along with some bloody revolutions, France's history is etched into every street corner. Head down to the Dordogne region and you will be able to explore the multitude of castles sitting majestically behind perfectly manicured gardens. This is just one part of France's rich history you can explore. Also, keep an eye out for France's sublime architecture. From the capital out to the provincial villages, the country's buildings are well worth admiring.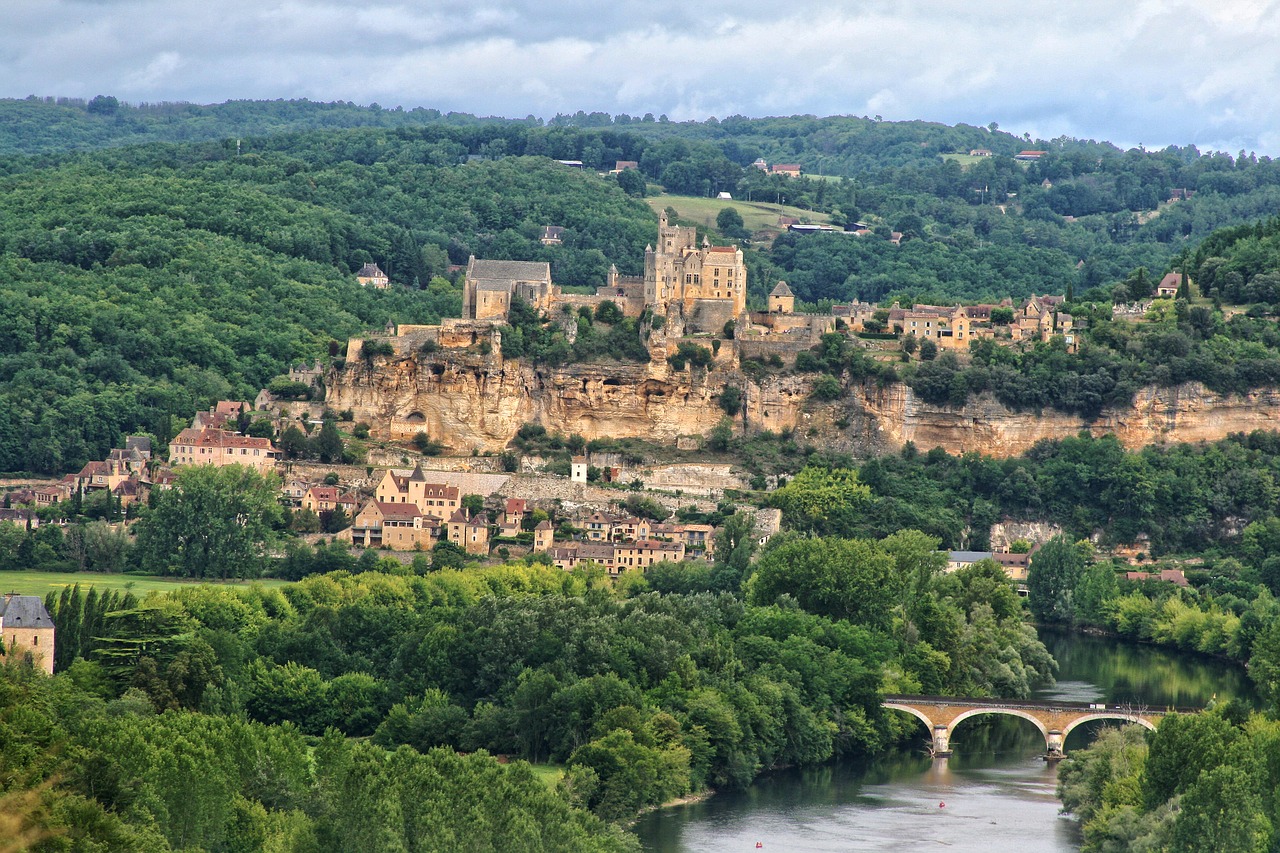 The incredible Beynac castle in the Dordogne
The Food Is Mouth-Watering
Everyone knows that French cuisine is some of the best on earth. Here we recommend some food you should definitely try in France. But, did you know that every region of France has its own local specialities? We bet you'll find (and love) dishes you never even knew existed as you travel across France. You might be interested in reading our post about the typical food of the Basque Country. Elsewhere you'll enjoy feasting on confit de canard, rillettes, beef Bourguignon and more. And, of course, be prepared to eat lots and lots of fresh baguette and stinky cheese, washed down with a fine Bordeaux. 
The best place to sample some delicious French cheeses is at a traditional farmers' market in France!
Paris
This section needs very little explanation. Paris is undoubtedly one of the most fascinating and beautiful cities on earth. With glamorous buildings, chic cafés and more galleries than you could ever visit, Paris will captivate your heart and soul. Make sure you divide your time between being the ultimate tourist and climbing to the top of the Eiffel Tower and acting like a local (here are some alternative things to do in Paris!). Head out to one of the city's many bars and grab yourself a Pastis to sip with the Parisians for an authentic taste of life in the capital.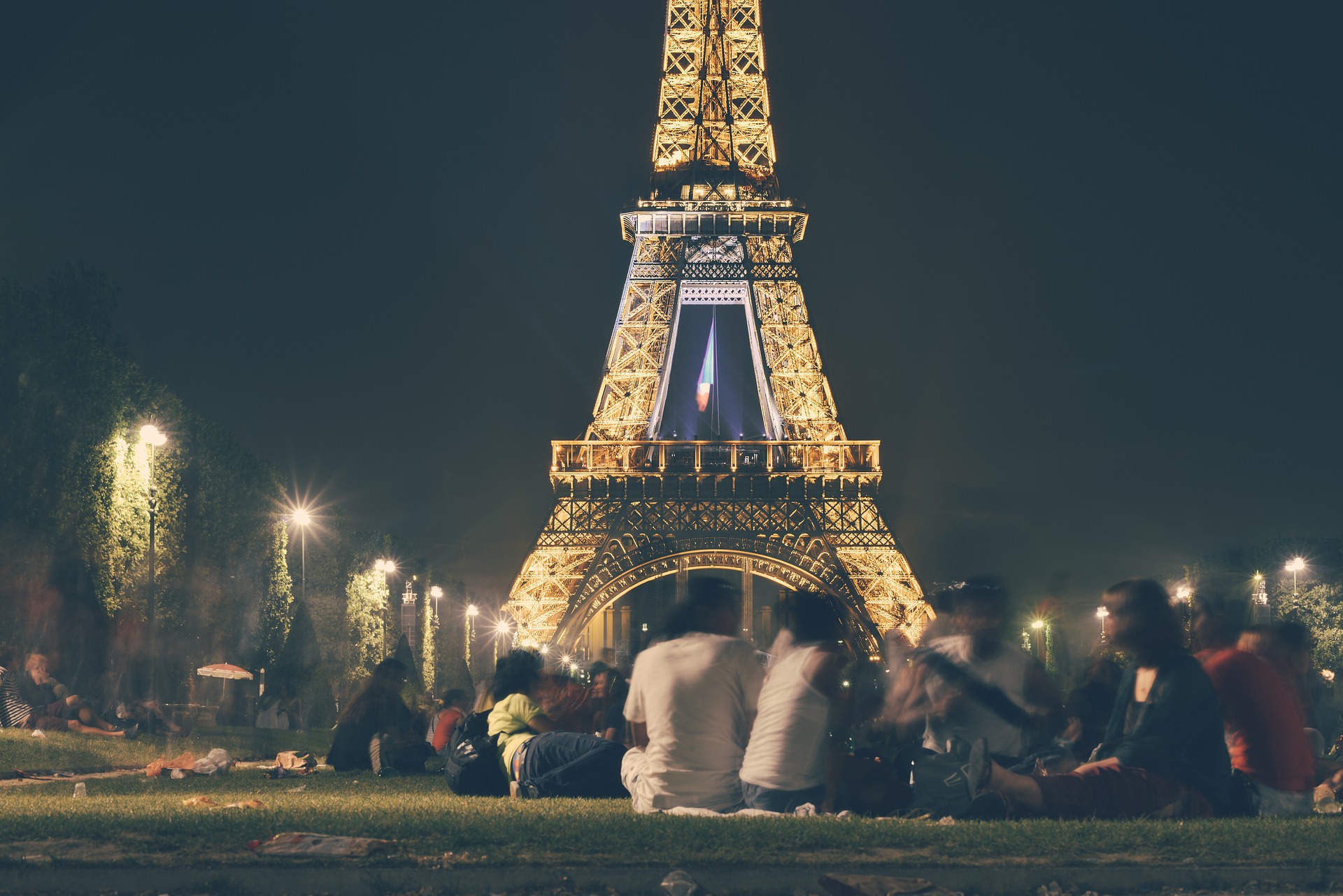 People sitting in front of the Eiffel Tower on a warm's summer evening
Have we convinced you yet that France is the best country in the world to visit on vacation? If we have and you want to know more about how to explore this wonderful nation, get in touch with us. We can help you design your very own vacation itinerary, tailored specifically to your tastes.