A vacation to France is guaranteed to be one you will never forget – so long as you do it right.
A self-drive trip around France is the best way to explore the country. You become your own tour guide and have complete autonomy as to how you want your holiday to be. Add to that virtually unlimited mobility and the comfort of your own vehicle and you are probably starting to wonder why you've never done one of these before.
Need a bit more convincing? We have laid out some of the main reasons why you should visit France on a self-drive trip. Read on and be inspired.
1. Enjoy the Scenic Back Roads
Some of the most beautiful parts of France can be found off the beaten path. Taking a detour from the main roads onto some of the less frequented back roads can be a truly incredible experience. From this vantage point, you can absorb the stunning landscapes without the distractions of other cars, pedestrians and buildings.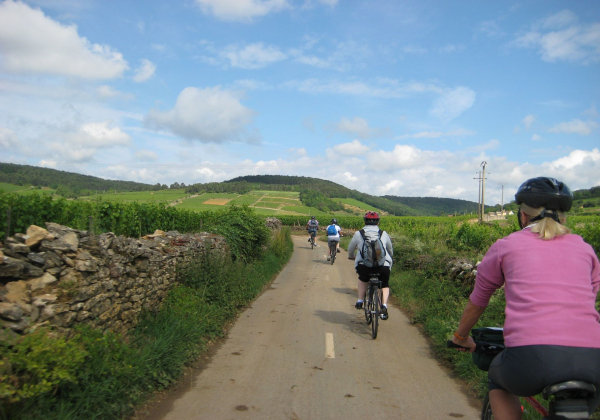 Tired of driving? Hire a bike and take to France's backroads - © France Bike Trips
2. Go at Your Own Pace
One of best things about being behind the wheel is the ability to not be behind the wheel. Let us explain what we mean. Picture the scene: you've seen something beautiful and you want to take a closer look. Simply pull over, hop out of your vehicle and go exploring.
Being able to stop at your leisure can really enhance your experience and allows you to see more of the things you love. And, of course, when you are ready to move you can up and leave on a whim.
3. Avoid the Tourist Traps
Often with organised tours, you are taken to designated tourist spots, which are crammed with souvenir shops and overpriced restaurants. By creating your own tour, you can avoid these nightmarish places and focus on seeing the real France. This means eating where the local eat and doing as the locals do in order to get an authentic taste of France.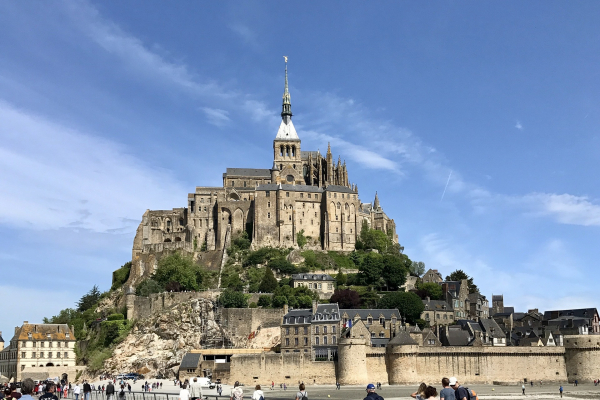 See beautiful sights like Mont St. Michel without getting dragged into tourist traps
4. Visit the Attractions Early
Sick of elbowing people out of the way to get a good photo of that attraction you came all this way to see? Driving yourself gives you the advantage of being able to head to sight-seeing spots before the crowds. If the first bus leaves at 8am, you can leave at 7. This means you will have the spot virtually all to yourself for a while.
5. Be Flexible
You never know what might happen while you're on vacation. You might have your heart setting on visiting a certain town only to meet other travellers who tell you that actually, it isn't that good. When you can drive yourself, it is easy to be flexible and change your plan at a moment's notice. Chances are those same people that told you that town X would be boring will also have a recommendation of where to go instead. The freedom that comes with a self-drive trip is liberating to say the least.
6.    Be in Charge
This is your vacation and you should be calling the shots. On an organised tour you are often given a wake-up time along with designated hours for eating and leisure. While this might suit some people, the more adventurous among us will no doubt prefer to be able to decide these things for themselves. A self-drive trip gives you the opportunity to craft your own itinerary.
7.    It's an Adventure!
Taking to the roads and driving yourself around France armed with nothing more than a GPS and a bucket load of enthusiasm is exciting. France is yours to discover, all you have to do is get out there and see it. Of course, you are never completely on your own. We provide everyone on a self-drive trip with a guidebook packed with important information regarding road signs, speed limits, the police and more.
You will also find driving in France easy, with plenty of places to park and an easy to navigate network of roads.
Have we whetted your appetite for adventure? Get in touch and let us make your self-drive dream a reality!