Region
in Burgundy, Alsace & Champagne

France Wine Tasting Tours

French Towns & Villages Tours
On this itinerary, you'll go North-East ! Burgundy, Alsace and Champagne are all located East of Paris and near the Swiss and German borders.
Quite unknown, these regions have a lot to discover !
Price
US$ 3 820
Per traveler, including taxes,
based on double occupancy.
Your accommodations
Pictures of the specially selected accommodations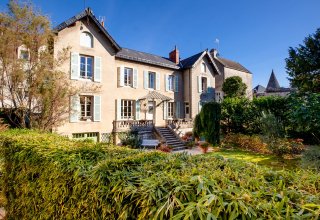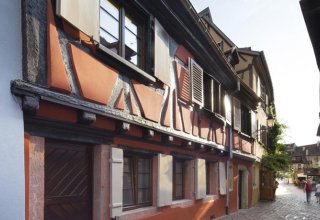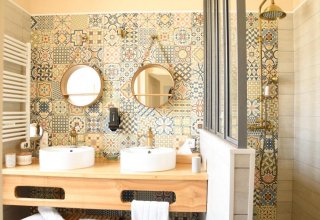 Step by step
Burgundy from Beaune
From Paris, drive about 3 hours to Beaune, Burgundy where you will spend the first 3 nights of your trip.
You will reside 2 minutes on foot from the famous Hospices, right next to Beaune's ramparts, in a old toll house dating from the Middle Ages when people had to pay to enter the city, which has been tastefully restored.
Enjoy being able to walk everywhere while staying in this quiet B&B nestled in a cool garden. We'll tell you where to go for the best wine tasting in Beaune. After that, you can savor a traditional Burgundy meal or buy a picnic at the market to enjoy in the nearby park.
Apart from the vineyards, we will show you how to exit the beaten track and discover the authentic and charming Burgundy. Winding roads leading to tiny timeless villages - some of them "Most Beautiful Villages of France" - will give you a real feel for this region. Taste some local cheeses, the "Epoisse" at the cheese factory or uncover the mysteries of the famous Ducs de Bourgogne in Dijon. 
For the "Gourmets", you will meet with Olivier who was a chef in star-rated restaurants. He will teach you how to cook some typical Burgundy dishes revised to make them some very sophisticated courses. A great cooking class ! 
Alsace's lovely towns & vineyards
Your next step is in Alsace: spend 4 nights in the very heart of Colmar, little Venice district...get your camera ready !
Discover the gorgeous town of Colmar, its canal maybe on a barge tour and enjoy a meal in a typical Winstub with a nice beer. 
Another day, drive along the Wine Road, stop in some of the most beautiful villages of France with their typical colorful half-timbered houses and the stork nests . . . enjoy the Alsatian wines and the great views over the Vosges foothills. 
Alsace has also a very rich history : we include cut-the-line tickets to the Haut-Koenigsbourg castle which dates from the Middle Ages and was rebuilt entirely in the early 20th century. This is a fascinating visit. 
Reims & the Champagne region
End your trip for 2 nights in a family-owned Champagne winery. From here, you are perfectly located to enjoy Champagne wines and tour the beautiful historic old town of Reims. 
Enjoy a special visit to the Champagne winery where you are staying, followed of course by a nice Champagne tasting ! After this, champagne will never have the same taste when you have it at home. 
We will also recommend Champagne wineries you can visit on your own, as well as some local attractions including fossils, belle epoque architecture, a lively food market and many restaurants from simple fare to 3 stars with the Michelin guide. 
From Champagne, you can easily reach Paris CDG airport or Paris in 1hr30 drive.
You will visit on this tour the most famous regions for white wines !
Activities included
Burgundy Cooking Class
Meet with Olivier who was a Chef in star rated restaurants. He will teach you how to cook some typical Burgundy dishes revised to make them some very sophisticated courses.  
Haut-Koenigsbourg Castle
Enjoy the visit of the Haut-Koenisbourg fortress with cut-the-line tickets to avoid waiting. This is a Middleages marvel rebuilt in the early 20th century.
Champagne Visit & Tasting
Enjoy a special visit of the Champagne house where you will stay and of course...a nice Champagne tasting !