Region
in Champagne, Burgundy, Loire Valley & Normandy

Heritage & History

Villages & Markets
Sceneries
Back roads are the best way to discover France at your own pace and get a real feel for the country.
Price
US$ 4 090
Per traveler, including taxes,
based on double occupancy.
Your accommodations
Pictures of the specially selected accommodations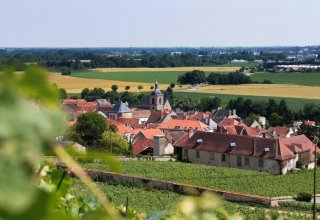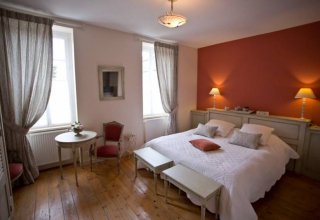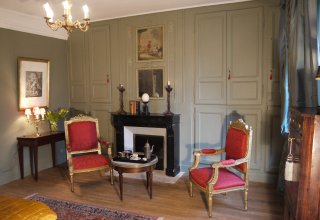 Step by step
Reims & the Champagne region
This itinerary starts in Paris CDG airport where you will pick up the rental car and drive 1hr30 to the Champagne region, your first stop for 2 nights. 
You will stay in a family-owned Champagne winery. From there, you are perfectly located to enjoy Champagne wines and tour Reims beautiful old town. 
Enjoy a special visit to the Champagne winery where you are staying, followed of course by a nice Champagne tasting ! Then, champagne will never have the same taste when you have it at home. 
We will also recommend Champagne wineries you can visit on your own, as well as some local attractions including fossiles, belle epoque architecture, a lively food market and many restaurants from simples to 3 stars with the Michelin guide. 
Burgundy Wines & Gastronomy
In Burgundy, you will reside for 3 nights in a beautiful B&B house owned by a wine maker family and located in one of Burgundy most famous wine towns. Situated in the heart of Burgundy, near Beaune, this is the perfect place to learn about the local wines. Explore all major vineyards of the region and have a chance to taste red and white wines among the best in the world, directly at the winery!
Sébastien, a real passionate, will take you for half a day on a 4-wheel drive to tour around Burgundy vineyards, following itineraries that no other tour can do. You will taste wines directly at the winery and ride over dirt roads in Nuits Saint Georges and Vosne Romanée. Sebastien is very friendly and you will feel like a relative he wants to show his favorite places.
Apart from the vineyards, we will show you how to exit the beaten track and discover the authentic and charmful Burgundy. Winding roads leading to tiny timeless villages - some of them "Most Beautiful Villages of France" - will give you a real feel for this region.
Discover Beaune, a beautiful medieval town that has been completely preserved from modern constructions, and you should definitly be there on market day, the local products are truly delicious. Taste some local cheeses, the "Epoisse" at the cheese factory or uncover the mysteries of the French Kings in Dijon. Burgundy has a lot to experience.
The Loire Valley
Then, enjoy the "sweet life" in Touraine, stopping over in little villages to savour goat cheese or taste amazing wines. Take the time to relax in rose gardens, or to enjoy the traditional cuisine in many small restaurants frequented by the locals.
Your next stop will be in the heart of the medieval city of Loches. Spend 2 nights in a very comfortable house - built against the old walls - that used to be a staging house. From there, explore Montrésor, one of the "most beautiful villages of France" and the must see castles of Chenonceaux or Chambord.
As a second stop in the Loire Valley, you will stay for the following 5 nights in a restored 18th century stonehouse nestled in a lovely hamlet. Your charming Host knows very well this region and will be happy to share some tips with you. One night, you will share a delicious home-cooked dinner, prepared by Monsieur. Do not miss the aperitif in the underground vaulted cellar - an out-of-time experience!
Located on the south banks of the Vienne River, this charming B&B is within short driving distance of Chinon and Saumur, beautiful, historic cities. 
One day, let the owner of a 12th century abbey guide you in this amazing and totally off the beaten tracks historical site. A great experience. 
Mont Saint Michel area
On your way to Normandy landing beaches, stop over for 2 nights near Mont Saint Michel: this ancient beautiful abbey sitting on top of a tidal island in the middle of Mont Saint Michel Bay. A true wonder! Stay in a former presbytery from the 18th century, located half-way between the famous town of Mont Saint Michel and the lovely port of Saint Malo.
Discover the famous Mont Saint Michel with a local guide on a walk barefoot in the bay, around the site. A great way to get a special feel for this very touristy site. 
Normandy Heritage & history
For 3 nights, taste the Norman quietness in a manor from the 11th century. Jump into the Middle-Ages enjoying all the modern amenities...and amazing breakfasts cooked by your lovely hostess.
Jump into the local history: from William the Conqueror in the 11th century whose adventures are illustrated in the Bayeux tapestry, to the Battle of Normandy in 1944. From there you will discover the WWII landing sites as well as the Norman hinterland, its cheeses and half timbered villages. 
History, culture, gastronomy, "the sweet life": this is France!
Activities included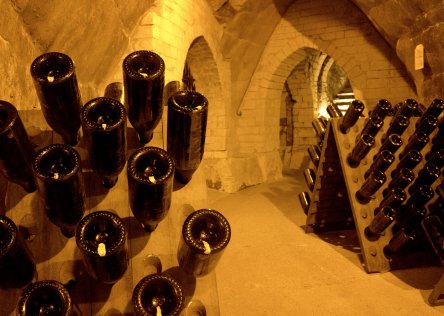 Champagne Visit & Tasting
Enjoy a special visit of the Champagne house where you will stay and of course...a nice Champagne tasting !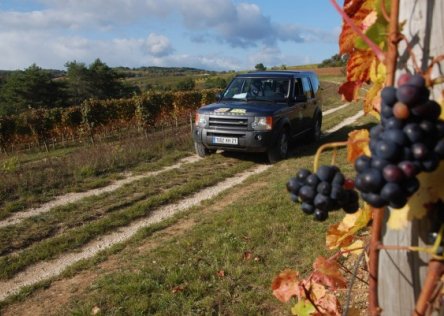 Burgundy Wine Tasting
Spend a half-day with Seb who will drive you in his 4WD in the back tracks and the dirt roads of Burgundy vineyards. He will take you like a friend would do to several wineries in some of the most famous vineyards in the world.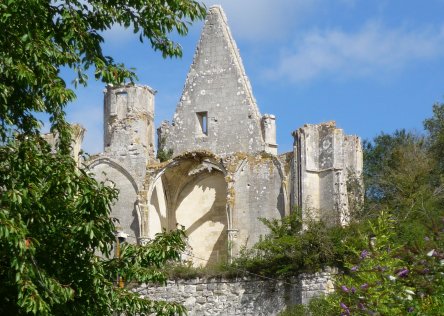 Guided Tour of a 12th c. Abbey
Get totally off the beaten track and explore each nook and cranny of this 12th century jewel. The owner, who will guide you, is passionate about local history and is totally dedicated to the conservation of this site.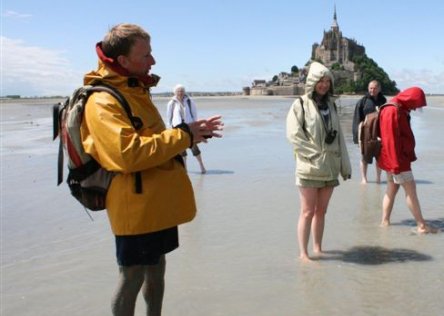 A Guided Walk in Mont St Michel Bay
Let a local guide take you on a walk barefoot around Mount Saint Michel Bay to understand better the nature around this unique site. This is an opportunity to discover the bay as very few can see it.