Here we bring you Vincent's delicious Lemon Meringue Pie recipe! We didn't get a chance to take close-up pictures of Vincent's pie... it had already been devoured!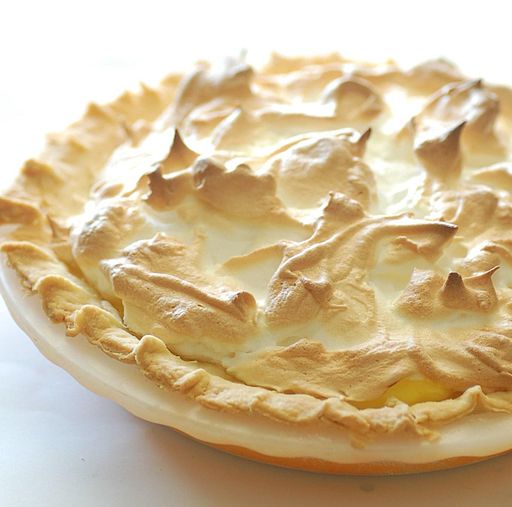 Ingredients
For 1 big pie or 6 individual servings:
Pastry
1 1/2 cups all-purpose flour
1/2 cup butter
water
a pinch of salt.
Cooking Instructions
Cook the pastry covered with aluminium foil for 15 minutes at 350°F. 
To Make the Lemon Filling:
In medium saucepan bring to a boil 2 cups of water + 2 tablespoons butter.
Meanwhile, mix together 2 tablespoons cornstarch, 2 tablespoons all-purpose flour, 1 1/5 sugar, 4 egg yolks, the zest and juice of 2 lemons. 
Add this mix to the saucepan and continue to cook while stirring constantly until thick. 
Remove from heat and let it cool down. Pour filling into baked pastry shell. 
To Make the Meringue:
In a large glass or metal bowl, whip the 4 egg whites until foamy. 
Add 1 1/4 cups of sugar gradually and continue to whip until stiff peaks form. 
Spread meringue over pie, sealing the edges at the crust.
Bake in preheated oven at 200°F for 45 minutes, or until the meringue is golden brown. Leave to cool and then enjoy!
We hope you love this delicious lemon meringue recipe!