Nothing says Christmas like the smell of cinnamon and other spices. And nothing keeps you warmer as you stroll the French Christmas markets than a "vin chaud," so here's our recipe to enjoy in your home, smells, warmth and Christmas twinkle.
Ingredients
For 6 people:
1 bottle of red wine (like Pinot noir)
1/2 cup light brown sugar
some lemon and orange zests
1 stick of cinnamon
1 star anise
2 cloves
a short piece of fresh ginger
a pinch of grated nutmeg
orange slices for decoration
Instructions
Add all the ingredients except the orange slices into a pot and bring to a gentle boil for 5 minutes.
Take out the spices, and serve hot, adding an orange slice to each glass for decoration.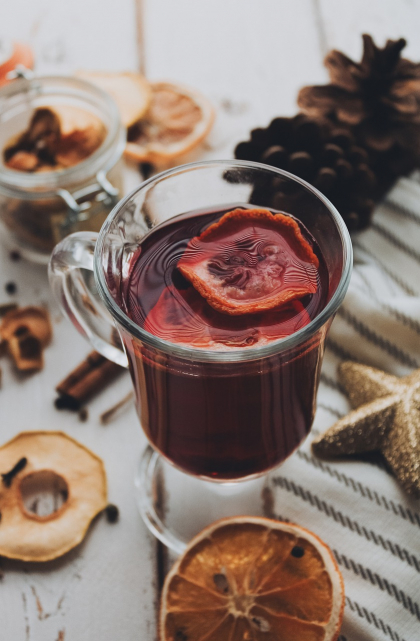 Delicious vin chaud - © Pixabay