Northern Normandy is not really well known by foreign travelers who come for a tour of France. When travelers mention Normandy, they usually have in mind the WWII D Day landing sites in Calvados or Mont Saint Michel. But there is so much more to see in this region!
Upper and Lower Normandy
The map below shows the border between Upper and Lower Normandy, which is near Honfleur. The WWII beaches are mostly in Lower Normandy, as well as the lovely port town of Honfleur and the famous islet of Mont Saint Michel. You may also like to see some other more detailed maps of Normandy.
The capital of Upper Normandy is Rouen, famous for Joan of Arc and the many paintings of the Cathedral by Claude Monet. You might also know about the Etretat Cliffs: rumor has it the famous gentleman burglar - Arsène Lupin - hid real treasure in a secret place inside the cliffs.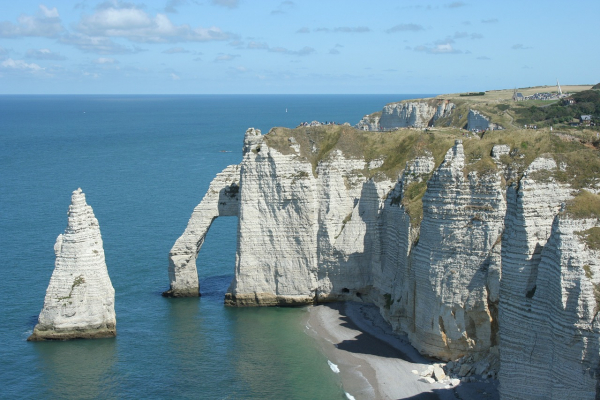 Etretat Cliffs in Normandy (Photo: Needpix.com)
The beautiful white chalky cliffs receive a lot of visitors. They can be seen along the coast for about 90 miles, starting from the Seine estuary at Le Havre to the Somme estuary at Le Crotoy. It is called La Côte d'Albâtre - The Alabaster Coast. You can enjoy a romantic stroll along the beach at sunset after enjoying a seafood platter from a local restaurant... and you'll probably be alone on the beach.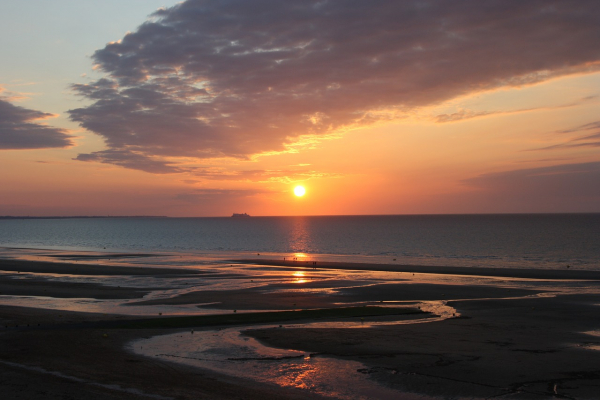 (Photo: Needpix)
When we visited, we had a great afternoon sailing from the lovely port of Dieppe. Most of the city was destroyed during the second world war, but the port and some surrounding streets provide a nice setting for a drink on a terrace so you can enjoy the ocean breeze.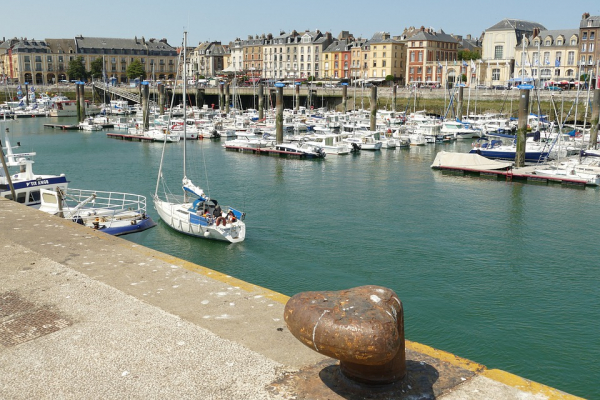 Dieppe harbor (Photo: Pixabay)
Last but not least, there's no comparison when it comes to comparing the August crowds on the beaches of the French Riviera and the quieter setting of the beaches in Normandy. Admittedly, the water temperature is a bit colder, but if you don't mind the cold, the Normandy coast is a great place to relax and enjoy France off the beaten path!
(Photo: Pixabay)
Normandy from Paris
Normandy is very easy to reach from Paris and we recommend driving over the train (which is longer as there is no high speed). In less than 3hr drive you will reach Normandy from Paris and you have so many stop options along the way that it would be a pity doing otherwise !
Don't hesitate to contact us to plan your self-drive trip in France !