At France Just For You, we proudly specialize in the unusual! Our goal is to send our travelers off the beaten track to see France's hidden gems and to try things they've never tried before.  
Whether it's the food, the activities, the wine or the scenery you're excited about, here are some unusual things you can do on your trip to France, which you may never have done before (or do again!). And of course, if you book a tour with France Just For You, we can arrange for all of these unique experiences to be included in your self drive itinerary. 
Go on a 'mammoth' journey by train through a prehistoric cave in Dordogne
In a woodland area of Dordogne's Vézère Valley, an electric train transports visitors more than a mile into the Rouffignac cave. Travel back more than 13,000 years in time on a unique journey to see over 250 pieces of cave art. 
This vast subterranean labyrinth of tunnels, shafts and caves extends for more than six miles.  
Formerly known as the 'Cave of 100 Mammoths', it earned its name from the many paintings that depicted this prehistoric mammal. Since then, that number has soared above 150, and more than 70 percent of the cave paintings have been found to depict mammoths.  
Notice scratch marks on the cave walls made by wild bears thousands of years ago, as you pass by drawings and engravings of rhinos, horses and mammoths.
After disembarking the train you'll be led to see the piece de resistance - 'The Great Ceiling'. We won't spoil the surprise by saying anymore!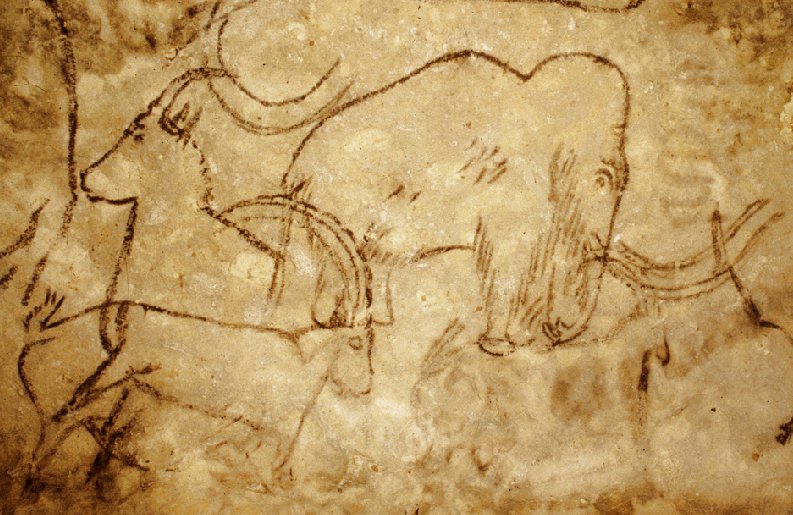 Mammoth and Ibex cave paintings in Rouffignac Cave. (Photo: WIkimedia Commons CC0)
Discover the Idyllic Beaches of Brittany
Many people who visit Brittany for the first time are stunned by the uncanny resemblance to the Caribbean. White sandy beaches, crystalline turquoise sea (albeit not as warm!) and beautiful surrounding landscapes stretch across the coast of Brittany. We love the beaches of the Emerald Coast, the Pink Granite Coast, the Crozon Peninsula and the little islands in the Gulf of Morbihan. To find out more, check out our blog post on the best beaches in Brittany.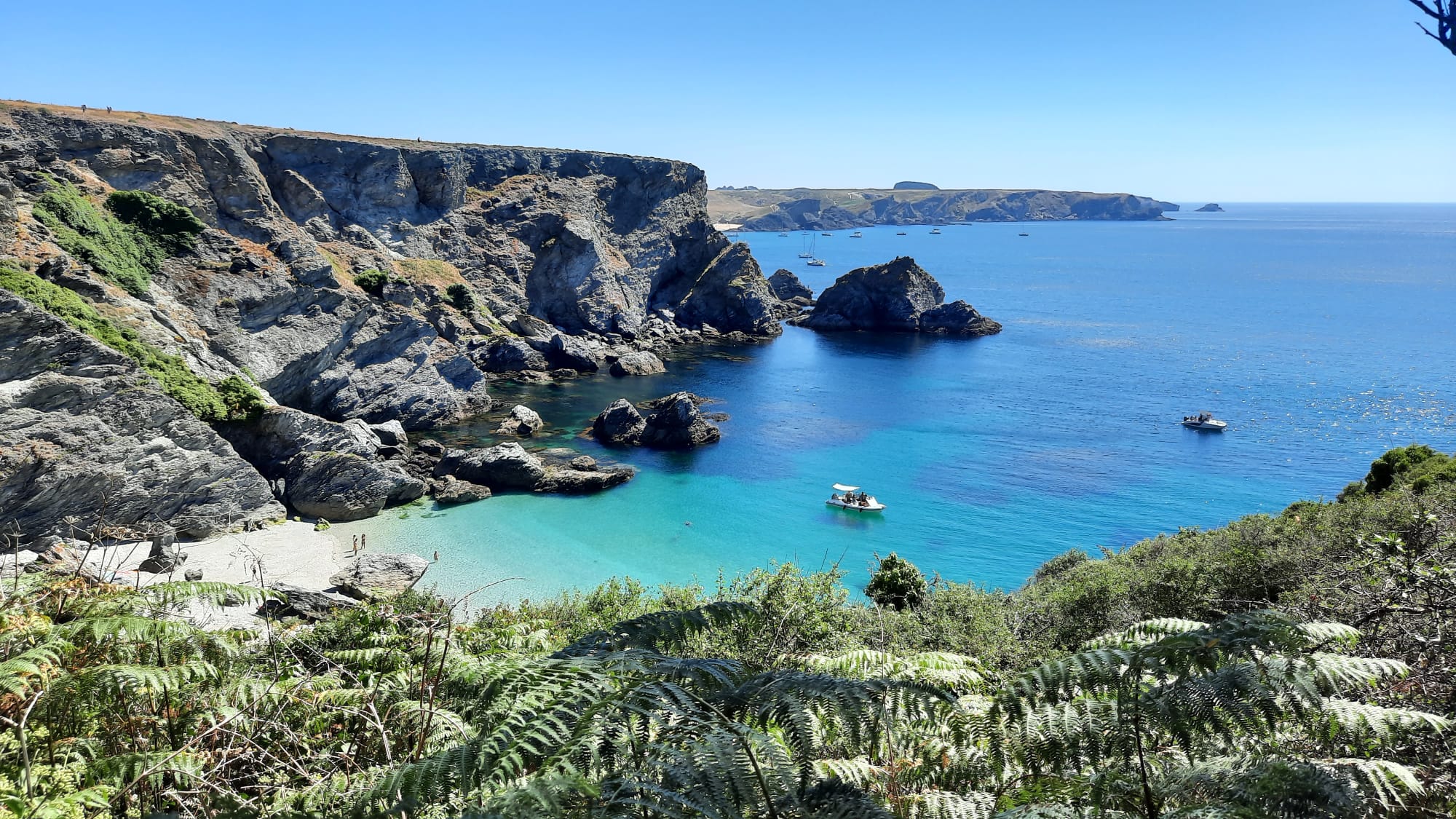 Belle Ile, Brittany (Photo© France Just For You)
Feast on Barbecued Lobster at Sea in Mont Saint Michel Bay 
For lovers of good food and the sea, this unique experience combines local cuisine and sailing traditions. Professional chef and sea captain Jerome Foyer's fascination with sailing dates back to his childhood vacations in Brittany. 
But a real passion was born after meeting the great French yachtsman, the late Eric Tabarly, who had sailed his wooden 19th century yacht, the Pen Duick, across the Atlantic Ocean single-handedly. 
Jerome Foyer's experience of sailing on the Pen Duick with Eric Tabarly led to an interest in heritage boats. Eventually he purchased the Ausquémé, a traditional wooden yacht and had it restored by a marine carpenter. 
Combining his sailing and gastronomic expertise, he now offers sailing trips around the stunning Mont Saint Michel Bay in Normandy, which include an onboard barbecue of grilled lobster, fine wine, and stunning views of this UNESCO World Heritage Site.
We can include a trip to Mont St Michel in any of our self-drive itineraries of Normandy.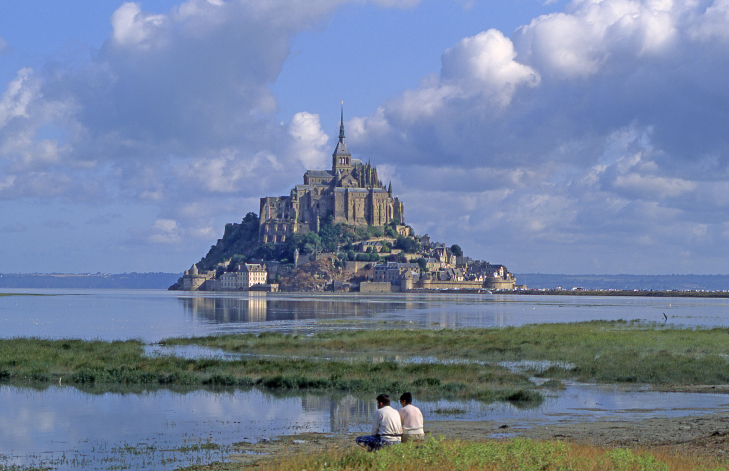 Mont Saint Michel Bay, Normandy (Photo ©Dieter Basse)
Walk in Your Ancestors' Footsteps at the Normandy Landing Sites
This particular experience is very special and involves a lot of planning and coordination with expert local guides and historians in Normandy. Our priority is to craft a very personalized and unique experience for you, as we help you explore your family history. 
Many of our travelers are interested in visiting the World War II battle sites in Normandy where their fathers, uncles and grandfathers fought and, in some cases, sadly perished. 
Sometimes genealogical research can reveal some interesting information. Using online resources such as the Veterans Network and Ancestry.com to search military records, you can research your ancestor's participation in the war, their battalion and rank, the place they were killed (where relevant), their final resting place, and much more.
But sometimes the search for information can lead to more questions, and this is where we can help. 
We can bring your findings alive through a tour that will follow the exact route your ancestor took with his battalion from the Normandy beaches on D-Day in 1944. 
Your private guide will share interesting anecdotes from that day, some of them specific to your ancestor's regiment. If your ancestor perished, we will find out where he was buried so you may visit and pay your respects.
If you're particularly interested in history, we know you'll enjoy our new World War History Tour of France.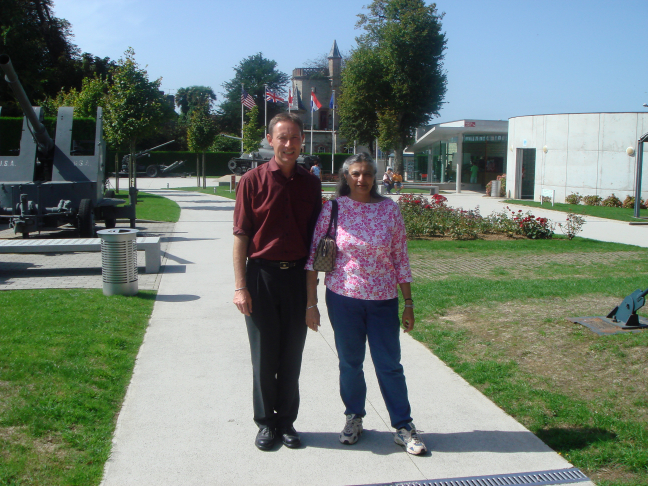 A traveler with one of the expert guides we work with in Normandy (Photo©: France Just For You)
Explore the abandoned village of Montfaucon d'Argonne in Verdun
This village was destroyed by shelling during the Battle of Verdun in 1916. The ruined town was left as it was as a sobering reminder of the horrors of World War I. Not many travelers know that the American military's contribution to the Battle of Verdun led to key French gains over the Germans that were crucial to ending WWI. Verdun has the largest American military cemetery in Europe, with more than 14,000 graves. We can help you discover the WW1 sites of Verdun with an expert private guide, who will explain the history and events of this devastating and key battle.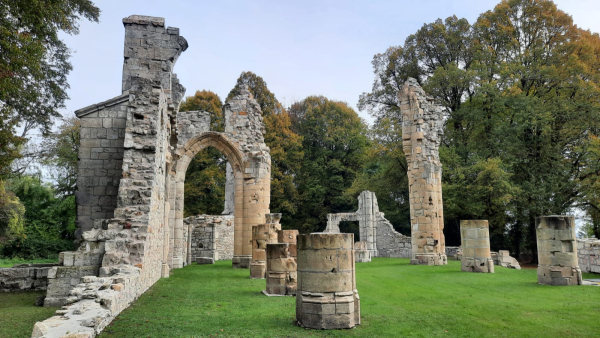 The ruined town of Montfaucon d'Argonne (Photo© France Just For You)
Visit the Floating Gardens of Amiens in the Somme
The beautiful floating gardens of Amiens, also known as the "Hortillonnages," are why Amiens is sometimes called 'the Venice of the North'. 
The Hortillonnages are part of the Somme River and its tributaries and have been on this site since ancient times. On many small cultivated islets that stretch across 300 hectares of marshy terrain and are only accessible by boat, around a thousand local people still use the site for gardening, fishing, observing wildlife or fishing.
Visitors can stroll through the gardens or take a boat tour and learn about the history of the hortillonnages. The waterways wind around some wonderful homes and gardens, and you may also observe the local wildlife.
We highly recommend these unique floating gardens to travelers visiting the Somme region of France.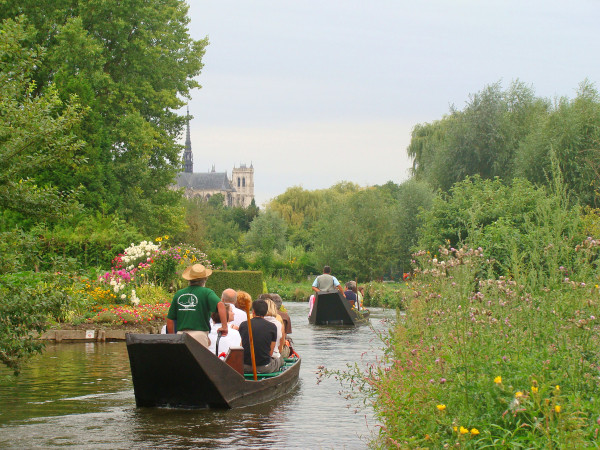 The Floating Gardens of Amiens (Photo© Somme Tourisme-AB)
Have a Picnic in the Gardens of a Private Castle in the Loire Valley
In the center of the Loire Valley's 'castle country', not far from the Château d'Azay-le-Rideau, is another castle that not many tourists know about. It is a privately owned castle that the owners still live in today but is open to the public.
This beautiful little castle receives fewer visitors than its famous neighbors, so it's a much more intimate experience. If the weather's good, enjoy the pretty castle grounds, kick back in one of the deck-chairs on the lawn, or bring your own lunch with you to feast on al fresco around a picnic table in the garden. 
You might even catch a glimpse of the French owner fishing in the river!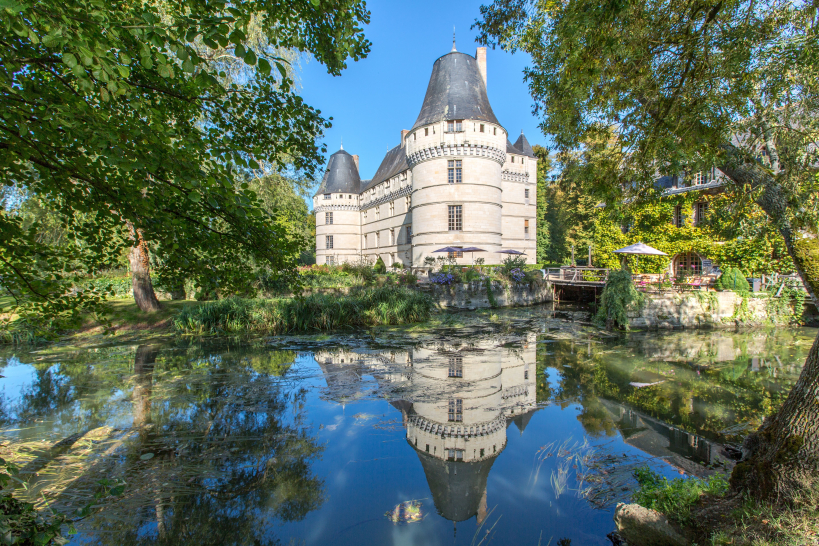 A lovely château away from the main tourist trail, in the heart of the Loire Valley (Photo© France Just For You)
Go Hunting for Truffles (& feast on them after!)
We admit that this is not the most unusual thing to do in France... But it's true that there aren't many places where you can get involved in a truffle hunt - and be guided by the experts! 
French truffles mainly grow in the regions of Burgundy, Dordogne, and Provence. The experts who lead the truffle hunts have dogs who are specially trained to recognise and follow the scent of the truffle. When they find one, they give a signal to the group, who may then dig them up.
The best truffle hunting experiences (including the ones we work with) offer people the chance to enjoy a meal incorporating some of the truffles they have found after the hunt. We would be more than happy to include truffle hunting in your gourmet self-drive itinerary!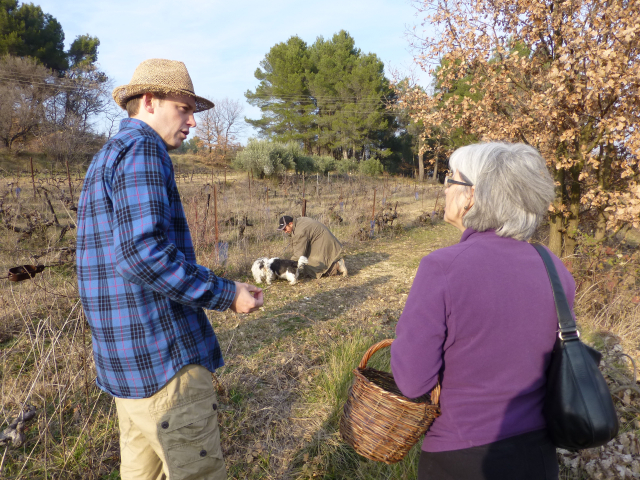 Truffle Hunting in Provence (Photo© France Just For You)
Cook a Typical Lunch with a Local Lady in Normandy
One of the most enjoyable ways to immerse yourself in French culture is through your stomach!  
In the heart of Normandy, we have a special local contact: her name is Brigitte and she gives cooking classes in her own kitchen, specialising in Norman cuisine. 
It's one of our favorite places to send our travelers who are interested in regional French gastronomy. 
Brigitte's favorite dishes are Poulet Vallée d'Auge, a poultry/chicken dish cooked in Norman cider, or a local seafood dish such as scallops, when they're in season, or another nice local fish dish. For dessert, her speciality is, of course, Tarte Normande!
She can also teach you how to prepare foie gras upon request.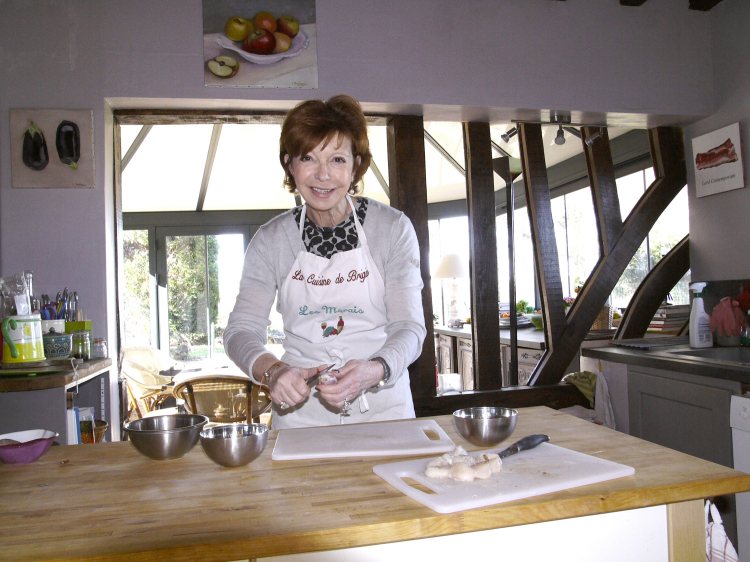 Brigitte in her kitchen in Normandy (Photo©: France Just For You)
Discover the Hidden Passages of Lyon
The best thing about self-guided tours is being able to explore all the hidden nooks and crannies of old villages and cities at your own pace. Our tours of Lyon are ideal for this - we'll help you discover the centuries-old network of traboules.
'Traboule' is a corruption of the Latin world trans ambulare ('to pass through')). You'll discover that many of the streets in the old town of Lyon run parallel to the river. In times past, this made quick access to fresh water difficult, so hidden passages were created to connect adjacent buildings, providing shortcuts through the city.
The earliest passageways date back to around the 4th century. As well as providing a quick route to the river for local inhabitants to collect water the river Saône, they're more strongly associated with the silk workers in Lyon (known as 'canuts'). 
The canuts used the traboules to carry silk from their workshops to the merchants down by the river. This also helped them avoid getting their merchandise wet or dirty during bad weather. 
Hundreds of traboules exist in the old town of Lyon (the 5th arrondissement) and the Croix-Rousse area of town (1st and 4th arrondissements), which was at the heart of the 19th century silk trade. 
Those that remain publicly accessible are marked with a sign: a lion's head in the Croix-Rousse district, and a bronze shield in old Lyon.
The most famous passages are 'The Long Traboule' in the old town, and the Traboule de la cour des Voraces near Place Colbert in the Croix-Rousse quarter. The latter is a landmark of the Canut Revolts in 1831 and also the oldest reinforced concrete staircase in Lyon.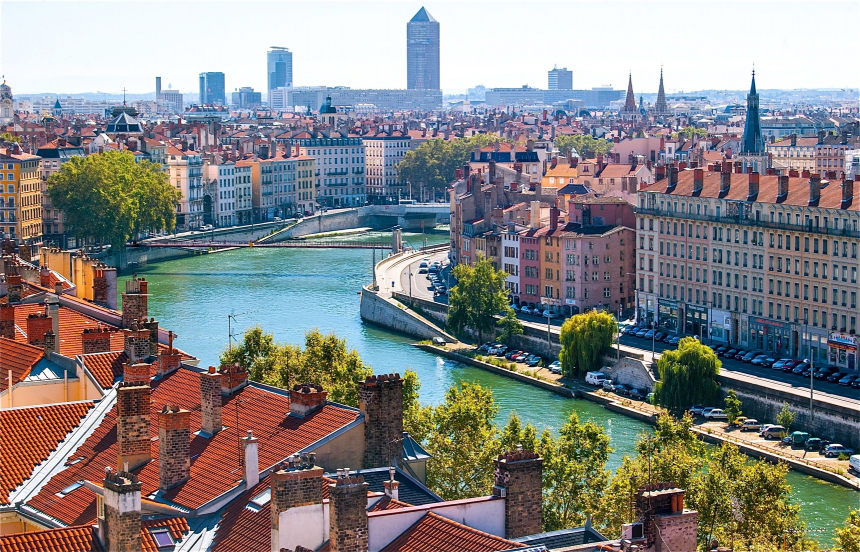 The beautiful city of Lyon (Photo© France Just For You)
Stroll through the Fairytale Villages of Alsace
Alsace is in eastern France close to the border with Germany and is an absolutely stunning region. Wine lovers will love exploring the Alsace wine route, but everyone will love the enchanting ambiance of the colorful, half-timbered villages. You might easily believed you're inside a Brothers Grimm tale! Some of our favorite villages in Alsace include Riquewihr, Eguisheim and Kayserberg. 
Let us help you discover these hidden gems for yourself on one of our Alsace tours?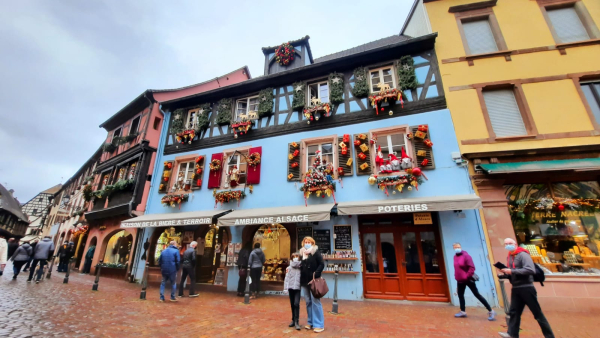 Kayserberg in Alsace, France (Photo© France Just For You)
Enjoy a Classical Music Concert in Paris (& meet the performer after the show)
A lovely thing to do in Paris is to attend a concert in one of Paris's many beautiful churches. Sainte Chapelle church is extremely famous and popular, and while it is definitely worth a visit, you may prefer a more intimate experience in a small, pretty church that other tourists don't know about.  
We want our travelers to have as many opportunities as possible to meet French people and immerse themselves in local cultural activities. What makes this experience more unusual is that you can meet the performers after the show and speak to them. These types of interactions are what make a trip to France truly memorable, which is why we include many similar experiences in our tours.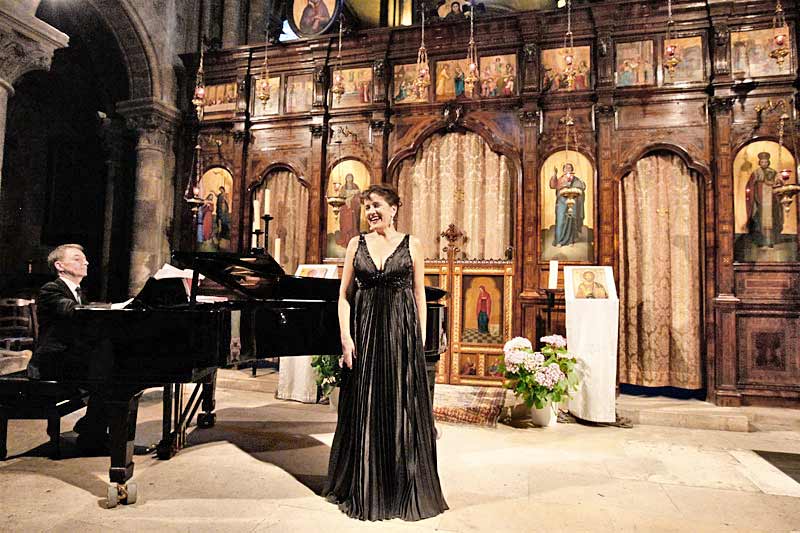 A concert in a lovely little church in Paris (Photo© France Just For You)
Learn a Traditional Sport in the French Basque Country
The Basque Country stretches across the Spanish and French borders and has a very unique culture. 
The Basque sport pilota (in the Basque language) or pelote basque in French, is a very important part of Basque culture, which is why we encourage travelers to give it a try if you're traveling through the Basque Country. 
In simplistic terms, the sport involves hitting a small, hard ball against a wall with a wooden bat, a type of glove called a chistera, or even your bare hand, depending on how you're playing. We prefer to leave the details to the professionals! 
As part of our self-drive tours of the Basque Country, we can arrange a unique experience for our travelers: a class in pelote basque with a former champion! You will learn about the history of the sport and how to play it, and then play some games with a professional. Without a doubt one of the most memorable and unusual experiences you can have in France!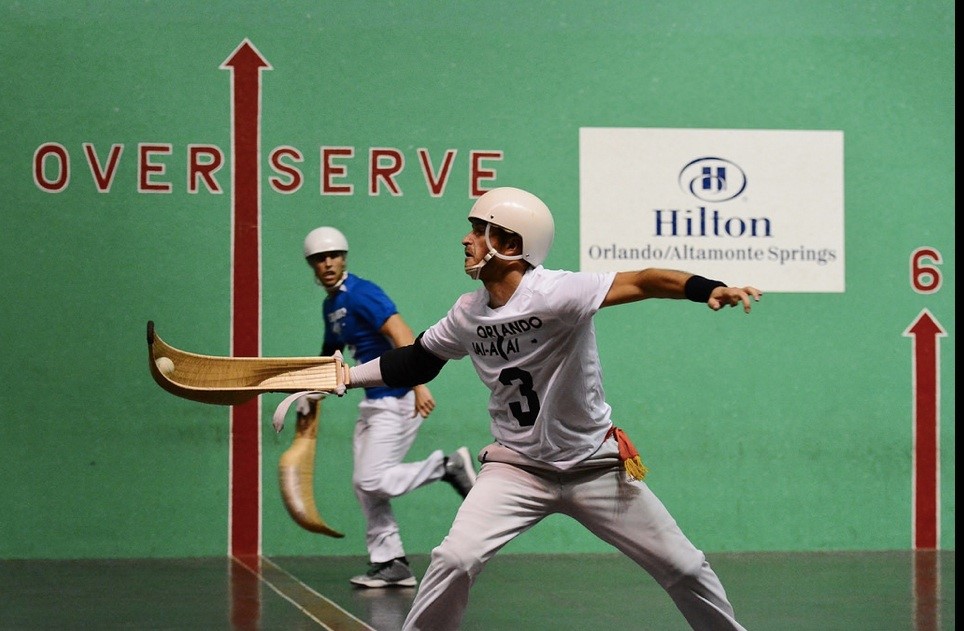 Learn to play pelote basque, taught by a professional (don't worry; you will learn at your own pace!) (Photo© France Just For You)
Would you like to find out more about the unique experiences we can plan for you as part of a self-drive tour of France? Share your France bucket-list with us!