Need a beach break? Spend a day in Saint Malo in Brittany and check out France's best beaches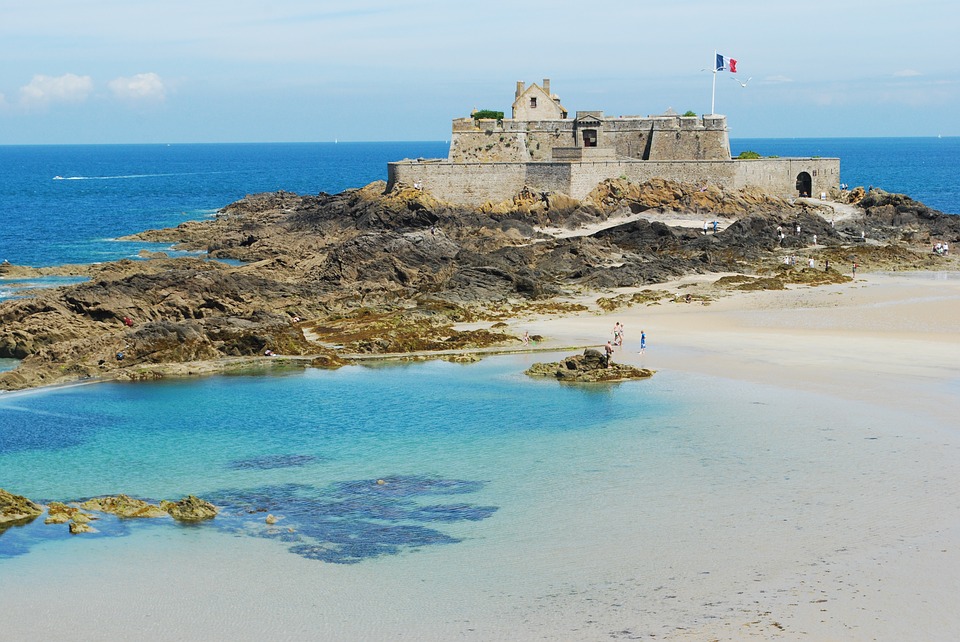 Saint Malo Beach in Brittany, France (Photo: Pixabay)
When you think about beaches in France your mind probably conjures up images of the French Riviera. Nice, Biarritz, Montpellier and Cannes are generally considered the top beach hotspots in France. However, this does not mean that the North of France should be overlooked - in fact, Saint Malo has just been chosen as the best beach spot in France!
Brittany, in the Northwest of France, has some incredibly beautiful beaches to offer. Indeed, these beaches easily compete with those down South, although the weather might not be as reliable. Just a short ferry from the south coast of the UK, Brits have long been taking advantage of Brittany's beautiful beaches and now it's time for the rest of the world to catch on.
Saint Malo seems to be the gem in Brittany's crown when it comes to beach destinations. The beaches here are made of fine, white sand and look out across the water to a number of small, rocky islands that can be reached on foot when the tide is low. If the sun is shining, there are few places better than the beaches of St Malo.
The Beaches of Saint Malo
The main beach in Saint Malo is Grand Plage (literally: Big Beach). This sandy strip stretches for two miles along the edge of the town. If you are look for something more compact, head over to Plage du Mole, a small but well-located beach with excellent shelter from the wind. During peak season, this beach can get pretty busy.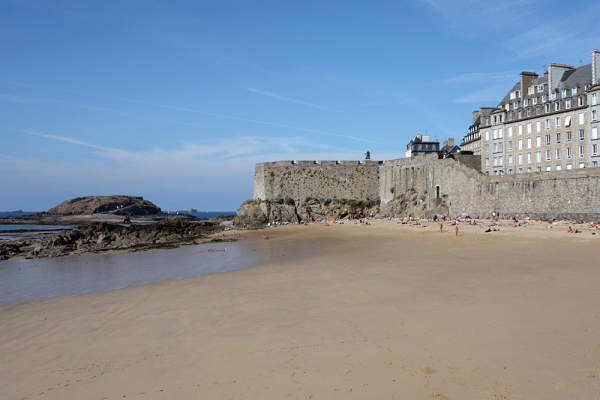 Plage du Mole in front of the walled citadel (Photo: Guillaume Piolle)
For those looking for a bit of culture, Grand Be is a small, rocky island facing the walled citadel of St Malo. This island is the home of the tomb of the writer and politician Chateaubriand – the most famous person to come from Saint Malo. Just beyond this is the island of Petit Be, which houses a fort that dates back to the reign of Louis XIV.
The Old town of ST Malo
If you're finished with the beaches and islands then you might want to go for a wander through the Old Town of St Malo. The cobbled streets that run through the town are lined with cosy B&Bs, bars and restaurants, which are invariably bustling in the summer. If you want to learn more about this incredibly historic part of Brittany, be sure to check out the Musée de la Ville and the vault of St. Vincent.
Mont St Michel
When you've exhausted St Malo's attractions it's time to head slightly further afield in search of more excitement. Just an hour from the town by bus is the iconic Mont St Michel. This beautiful island has long been revered as one of France's most impressive sights and was once an important European pilgrimage site.
Carnac
You might also want to explore other parts of Brittany. Of particular interest is the site of Carnac, which is home to around 3000 megalithic sites. Rivalling England's Stonehenge in mysticism, this sight is beyond breath-taking to behold. The town of Carnac itself is also worth taking the time to visit. With its pretty stone houses, the town will transport you back to a simpler time and offers some unique photo opportunities.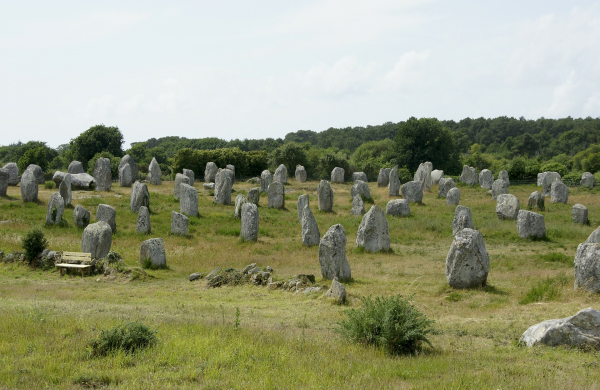 The megaliths in Carnac (pxhere)
If you are interested in exploring France, get in touch with us! We can help you create your perfect itinerary and have that French vacation you always dreamed of.