The Madeleine is a little buttery cake that originates from Commercy and Liverdun in northeastern France. These areas are close to Verdun, where we are offering our new World War I history tours. The name 'Madeleine' came from the first name of the lady of Commercy, who invented this French-style mini-muffin.
Quick Video of Emilie making Madeleines
The famous French author Marcel Proust wrote a long nostalgic passage in 'Swann's Way' about his childhood memories of dunking his madeleine into a cup of tea and putting it into his mouth: "No sooner had the warm liquid mixed with the crumbs touched my palate, than a shudder ran through me and I stopped, intent upon the extraordinary thing that was happening to me." 
These are simple, elegant little cakes, and this is my recipe for making 18 little Madeleines.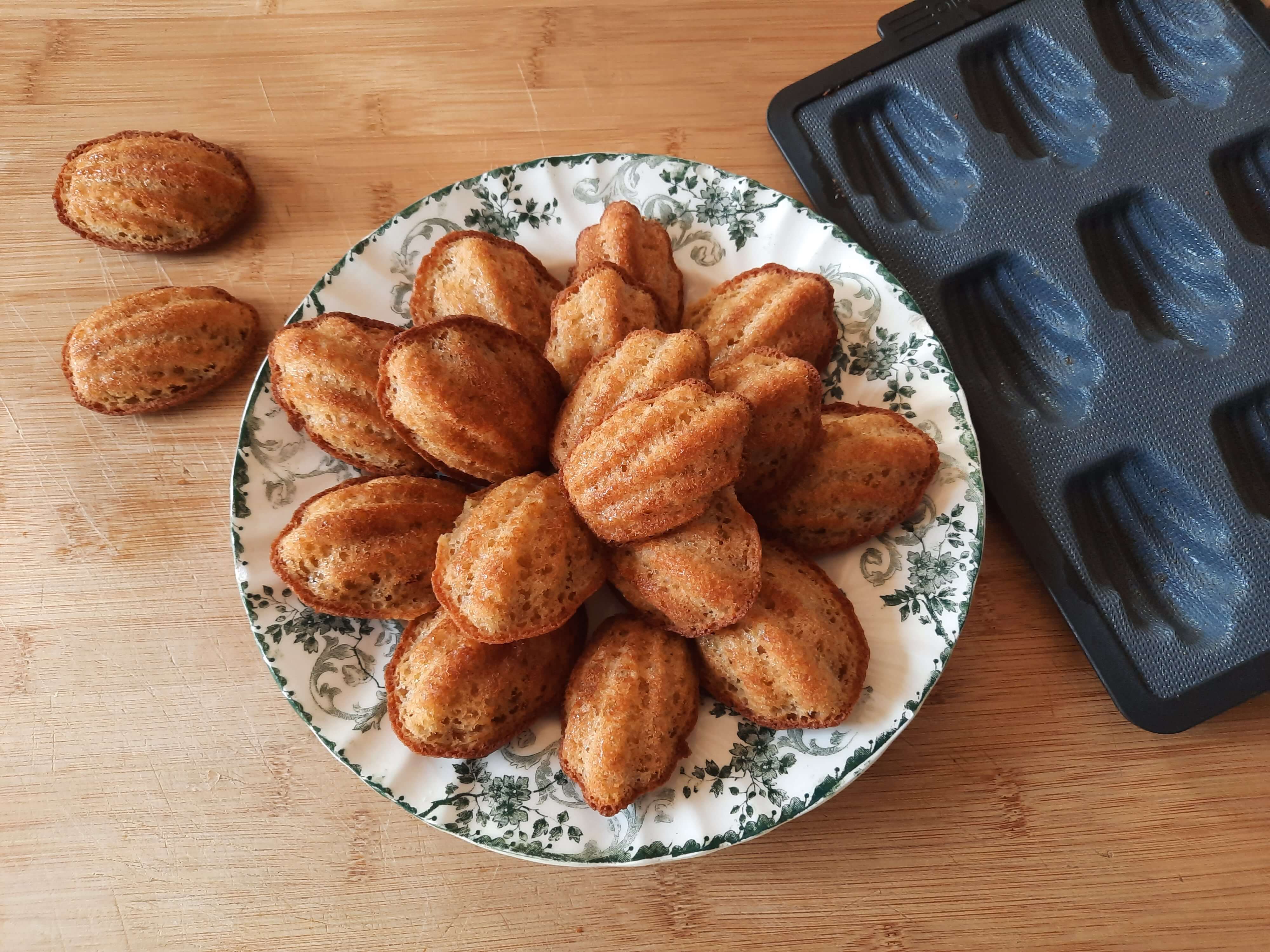 Ingredients:
2 eggs
100g flour
100g melted butter
1 table spoon of baking soda
75g sugar
3 teaspoons of milk
lemon zest
some orange blossom water
Step 1: Pre-heat the oven to 200°C / 400°F
Step 2: Start mixing the flour, baking soda and the eggs a little, followed shortly by the sugar, butter and milk, and continue to mix.
Step 3: Add the lemon zest and orange blossom water.
Step 4: Put the mixture in the molds and wait for 10 minutes before putting in the oven (an Amazon link in case you need the mold)
Step 5: Leave in the oven for about 8 minutes. Put a knife in a Madeleine to make sure it is cooked (the knife will come out clean when they are ready)
And finally... Boil the water for some tea, and enjoy your Madeleines just like Proust!
Bon Appétit!