Region
in Verdun, Burgundy & Loire Valley

France Wine Tasting Tours

World War 1 & 2 Battlefields

France History Tours
This itinerary gives a nice overview of the center of France: the Verdun WWI battlefields, the wine and heritage of Burgundy, and ending in the Loire Valley with its gardens, castles and sweet life. 
Price
US$ 3 430
Per traveler, including taxes,
based on double occupancy.
Your accommodations
Pictures of the specially selected accommodations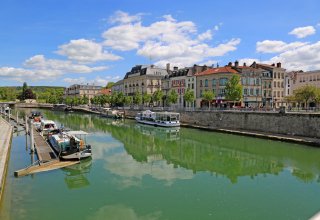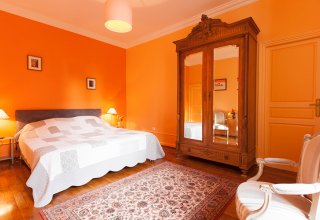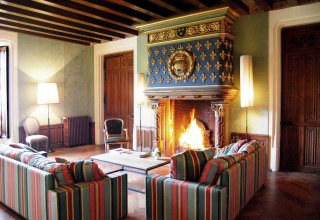 Step by step
This trip starts in or around Paris. We will organize the car pick up for your best convenience. After about 2hr30 drive from Paris CDG Airport, you will arrive in the Verdun region.
The Verdun Region - World War I
Stay for 3 nights in a comfortable Boutique-Hotel owned by a lovely couple, in the very center of the town of Verdun, and within walking distance to the Cathedral, bars, shops and restaurants.
You will spend a morning with a passionate private guide who will take you to the main war sites around Verdun. The program will be tailor-made to your wishes between the Argonne War area (including the Romagne Sous Montfaucon US Cemetery) and the Verdun war sites (such as the Douaumont Ossuary or Verdun Memorial). This is the best way to learn more and better understand this part of history.
In the Verdun region, you will also taste delicious local products, relax in nice bars by the Meuse canal and why not even taste some Côte de Meuse wine.
Your next step is Burgundy, about a 3hr30 drive from Verdun - we will plan for you to learn about Joan of Arc on the way.
Burgundy Wines & Gastronomy
You will reside for 3 nights in a beautiful mansion, surrounded by a vast park in the Côtes de Nuits vineyards. One night, you will enjoy a delicious dinner prepared by your hosts.
We will provide you with all the detailed itineraries you need to discover the authentic and charming region of Burgundy. This region is much more than its vineyards: winding roads leading to tiny timeless villages - some of them the "Most Beautiful Villages of France" - will give you a real feel for this region.
To discover the Burgundy vineyard trails, we plan for you to spend an afternoon on a bike to discover Burgundy wines. You will make several stops on the way to taste wine. Santé!
Dijon has kept a lot of ancient monuments and houses, yet it is a very lively modern city and full of charm. Taste some local cheeses, the "Epoisse" at the cheese factory or stroll around Beaune, from cellars to ramparts.
The Loire Valley Sweet Life
On Day 7, drive 3hr30 to the Loire Valley. This region and its people will welcome you with its renowned "sweet life", its castles and gardens, and its famous gastronomy and wines.
Stay for 3 nights in a charming and romantic Renaissance castle in the heart of the Loire region. The perfect place to be introduced to the "Castle Country," enjoying the warm welcome of the owners themselves.
Touraine is also famous for its vineyards – Chinon, Bourgueil, Vouvray and many more – and we have planned for a special wine tasting. You will have the opportunity to taste different wines in a privately owned 16th century castle, accompanied by some local specialties.
We will craft your days for you to enjoy a bit of everything the Loire Valley has to offer: its famous castles to some hidden beauties, lovely towns and farmers markets, quiet strolls in unique gardens...
After this, you may want to come back and spend more time in France !
Activities included
Private Guide on the WWI Sites near Verdun
Spend a day with a private guide specialized in World War I history in Argonne & Verdun area. We will be happy to tailor make your program if you wish.
Burgundy Wine & Bike Tour
Spend an afternoon with a guide who will take you wine tasting in Côte de Beaune famous vineyards...and wineries of course.
A Wine Tasting in a castle in the Loire
Visit a family-owned 16th century castle and winery surrounded by over 100 acres of vineyards and forests.
Enjoy a commented tasting of the wines with some local-product snacks.