Claude Monet was born on November 14th, 1840 in Paris. Five years later, he moved with his family to Le Havre, marking an important start in his life. The Normandy region influenced Claude Monet for its paintings. Indeed, it is in Normandy that he discovered the artistic world and had his first painting lessons with Eugene Boudin. He was an inspiration for him and shaped the way he painted: he encouraged him to paint outside.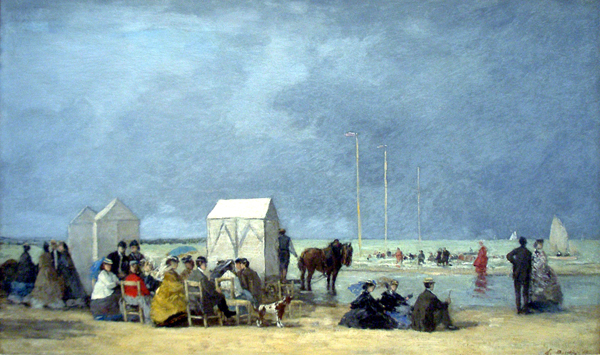 Bathing Time in Deauville by Eugène Boudin
For the rest of his life, Claude Monet spent his time painting trying to perfectly represent his outdoor surrounding. The effect of light and water always fascinated him.
In 1859, Monet decided to move back to Paris where he made friend with Pierre-Auguste Renoir, Camille Pissarro and Edouard Manet. With these other impressionist painters, he improved and challenged his way of painting.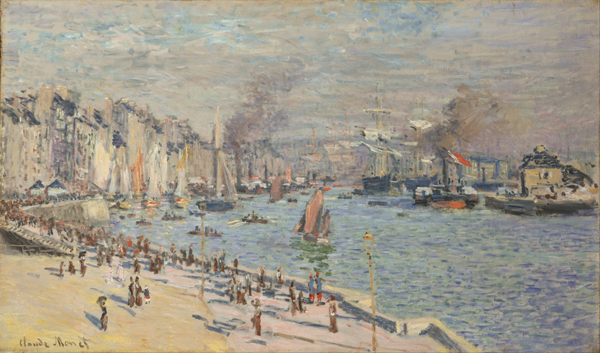 Le Havre port by Monet
The impressionist movement saw daylight only in 1874. Claude Monet, Renoir, Pissarro and other painters came together to form a society of artist. The name of the society was derived from Monet's painting Impression: Sunrise. The society Impressionists exhibited together until 1886.
 In 1883, Claude Monet moved to the charming town of Giverny where he continued to paint and where he produced one of its most famous series in his Japanese garden: the Water Lilies. He never gave up on his passion and painted in his house in Giverny until he passed away on December 5th, 1926.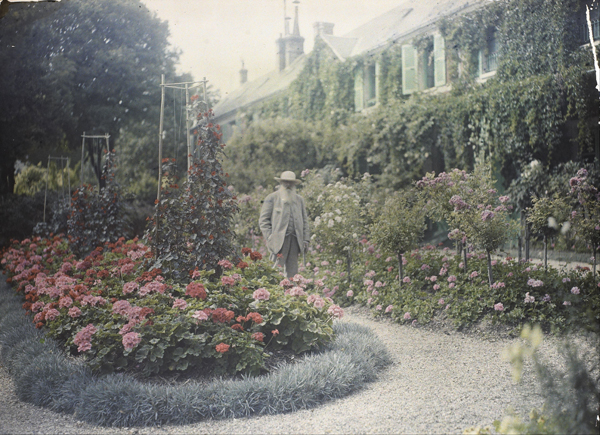 Claude Monet in Giverny - ©Fondation Monet