Leonardo Da Vinci in Amboise
The mysterious Leonardo da Vinci, painter of the Mona Lisa - la Joconde exposed in the Louvre, Paris - lived and worked in Amboise from 1516 until his death in 1519.
He resided at the edge of Amboise in the Manor of the Clos Luce, a Renaissance house nowadays filled with its work and miniature inventions. The tour will take you on a journey through his brilliant mind and impressive work such as the fabulous flying machine...ancestor of the helicopter.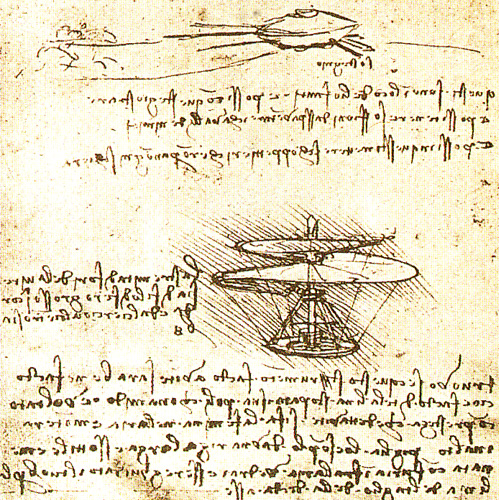 Leonardo Da Vinci drawings
King Francis Ist & Leonardo Da Vinci in Amboise
From le Clos Lucé you can easily walk to Amboise city. There is a secret underground way between Amboise castle and the Clos Lucé so King Francis Ist could meet his "father" Leonardo whenever he wished to. It is also believed that they were so closed that King Francis Ist was holding Leonardo Da Vinci in his arms when he died. This event was painted by another famous artist: Ingres.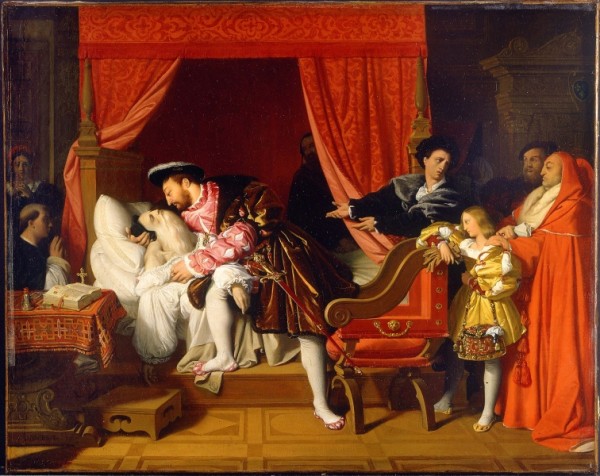 Leonardo dying in King François 1st arms by Ingres (1780-1897) - ©Petit Palais - Roger Viollet
Amboise was the home of Leonardo Da Vinci during its last years of life, under the protection of King Francois 1st who loved Renaissance Italian art. It was actually, Da Vinci's only home: During all his life in Italy he lived from a place to another to work for local landlords – he never owned his house until he arrived to Amboise.
Good thing that le Clos Lucé was not mentioned in Da Vinci Code: the site is not too crowded and you can really enjoy the manor itself and a beautiful park around it...where you can walk on Leonardo Da Vinci footsteps and try to imagine what was going on in his genius mind.
From Amboise, you are perfectly located to explore the Loire Valley area. 
Check out some Loire Valley itineraries including Amboise : 
France Just For You is rewarded with the 2023 Trip Advisor Certificate of Excellence.
We keep working hard for our travelers to have the best experience in France.