A Fairytale, very Instagramable Castle
As if it had dropped straight out of a fairytale, Chenonceau castle has a particularly special feature. It was built across water, creating stunning reflections in the Cher river.
Chenonceau castle has a diverse and somewhat dramatic history. First a mill, then a Renaissance castle, a hospital during WWI, and a way to get to the free zone in WWII (as the Cher river was the French Demarcation line).
This 16th century chateau is surrounded by 70 hectares of garden and forest. The rose gardens and French gardens are famous worldwide.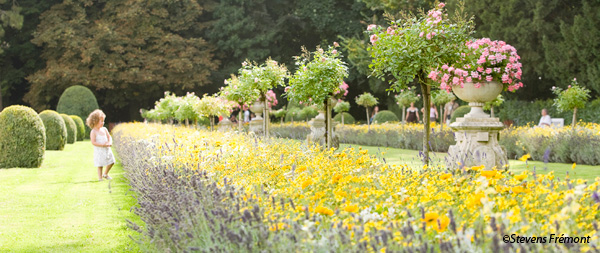 Chenonceau : The Lady's castle
This surprising and beautiful place is the fruit of the work of several inspiring women who brought a feminine touch to this magnificent chateau. Their work is one of the reasons Chenonceau Castle receives around 800,000 visitors each year, making it one of France's most important tourist attractions.
Catherine Briconnet was wife of Thomas Bohier, who transformed the medieval mill into a Renaissance castle.
Diane de Poitiers, lifelong mistress of King Henri II added the formal gardens and the arched bridge.
Catherine de Medici changed the arched bridge into an Italian-style gallery (to host parties) and forced Diane de Poitiers to move to Chaumont sur Loire castle (also a magnificent place famous for its gardens).
Louise de Lorraine inherited Chenonceau in the late 16th century.
Madame Dupin, in the 18th century, saved Chenonceau castle from destruction during the French Revolution. She transformed Chenonceau into a writers' haven.
Madame Pelouze bought Chenonceau in a ruined state and supervised its total restoration in 1863. It is thanks to her that we can enjoy visiting Chenonceau today and experience it as it was in the Renaissance era.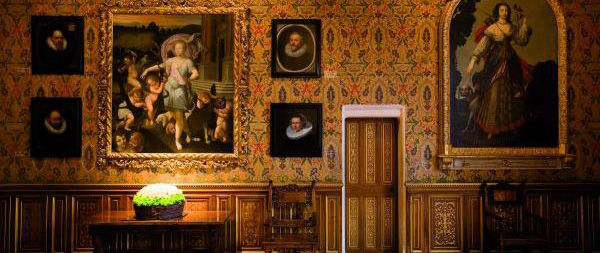 Chenonceau is one of the most visited of the Châteaux de la Loire and receives many thousands of visitors during the peak season. For a more peaceful and intimate experience, we know a hidden viewpoint, one of the secrets we share with all France Just For You travelers. It has an exceptional view of the castle from across the river.
We also have some suggestions on discovering Chenonceau from the River Cher, with some amazing photo opportunities!
Tip on the best way to experience Chenonceau
Chenonceau castle is also famous for its flower arrangements. There are four full-time flower arrangers at the castle, who create beautiful artistic floral arrangements from fresh flowers all year long. But it's at Christmas time that the flower arrangements are the most beautiful.
These are some pictures we took in Chenonceau castle on our last visit: