Region
in French Riviera & Provence

French Towns & Villages Tours

Gourmet Food Tours
Provence & the French Riviera are famous the world over, but they still have a lot of secrets, ready to be discovered if you are willing to get away from the beaten paths.
Price
US$ 3 280
Per traveler, including taxes,
based on double occupancy.
Your accommodations
Pictures of the specially selected accommodations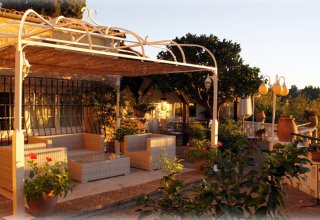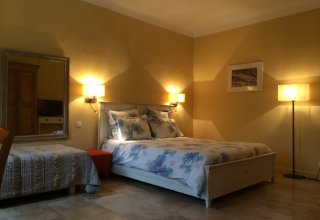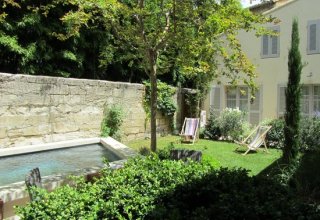 Step by step
Arrival in the French Riviera
We recommend that our travelers fly into Nice International Airport to save time and energy. You will pick up the rental car at Nice airport.
To avoid the crowds during your 10 days in the south of France, you will stay in beautiful family-run B&Bs away from the city center. 
In a small hilltop village just 8 miles from Nice, we have selected a lovely B&B located at the top of the town, so you will enjoy a beautiful sea view from your room and from the breakfast terrace. You will be within walking distance of several restaurants and will feel at ease to explore the region.
The Cote d'Azur is a marvel of fabulous 19th century villas and sapphire water coves. Wander through the narrow alleyways of the old city of Nice and visit the many famous art museums. Go shopping and enjoy views of the Mediterranean in seaside restaurants from Monte Carlo to Antibes. We will tell you all of our secrets about the best places to visit in the Riviera.
The French Riviera Hinterland
In the Riviera hinterland, you will have the opportunity to discover some of the most beautiful handicrafts in France, particularly ceramics, sculpture and paintings. You might be tempted to step into a glassblower's shoes and make your own "chef d'oeuvre". For art lovers, the many art museums of Nice and its surroundings will amaze you, with masterpieces by Chagall, Matisse and Picasso.
Making your own fragance at a famous perfume house is a lot of fun. You will learn the basics of perfume making and then choose between hundreds of ingredients to create your own Eau de Parfum. This is a wonderful and unique souvenir of your stay in the French Riviera to bring home with you.
Southern Provence - around Aix en Provence
Stay in the heights of Aix en Provence, still inside the town of Aix, but in a very quiet setting surrounded by water. You will be comfortably settled in a typical "mill house", surrounded by a lush garden with a swimming pool.
From the B&B, you may explore the landscapes which inspired so many painters, including Paul Cezanne. 
Wander around picturesque villages such as Ansouis and Lourmarin on the slopes of the Luberon hills and get a feel for the peaceful atmosphere of these places. Visit Aix-en-Provence and its many museums. 
Tour the salt marshes of the Camargue and visit the Alpilles region, where you will find beautiful Saint Remy de Provence. We will tell you where to buy the best olive oil! 
Central Provence - around Avignon
On the 7th day, you will drive North to central Provence. Stay in a beautifully restored stone house in the old walls of Avignon, a 3-minute walk from the Palace of the Popes. Avignon is a perfect base camp to explore central and northern Provence. 
We recommend dedicating a day to discovering the quaint villages of the Luberon, riding an electric bike. You will have several biking itinerary options, from easy to challenging. All of them will take you to explore hidden hamlets, vineyard chapels, wineries, road-trails through the olive groves and evergreen oaks. A great day, exploring at your own pace. 
And while we're on the subject of Provençal gastronomy, we have planned a truffle hunt in a very secret place. You will work with the hunter and his dog in the Provence hills. After that, you will savor several truffle appetizers to get acquainted with this highly-valued mushroom.
On your last day, you can return the car at the most convenient place depending on your next destination.
You will be immersed in the culture of the South-East of France. 
Activities included
Riviera Perfume Workshop
In one of the most famous perfume houses, be introduced to the perfume making technics and make your own fragrance - which you will keep as a great souvenir!
E-Biking Day in Provence
Spend a day in the Luberon gorgeous landscapes driving an electric bike. Several itinerary options for you to enjoy biking at your own pace.
Truffle Hunt & Tasting
Spend about 2hrs looking for truffles in the Luberon hills with a lovely couple, then taste several appetizers made of truffle with a glass of Champagne.