In summertime, each and every city in France hosts a Festival: historical, shipping festival, with animals...there are a lot to choose from .
Last Sunday we were in Richelieu city - the city built from scratch by the famous Cardinal of Richelieu. This famous personnage of the French history used to be the "Prime Minister" under Louis the 13th reign (17th century)....just before another famous Cardinal: Mazarin.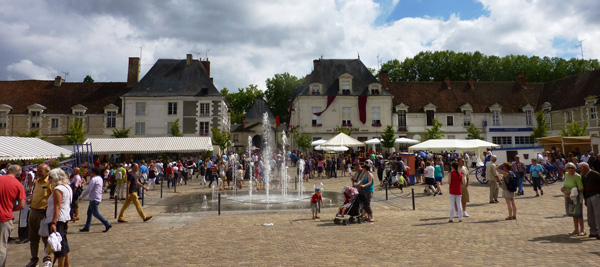 We can't say that he reminds in the French's heart because he was uncompromising and fought for the absolut power...not really in line with the French democracy principles set up 150 years after his death during the Revolution.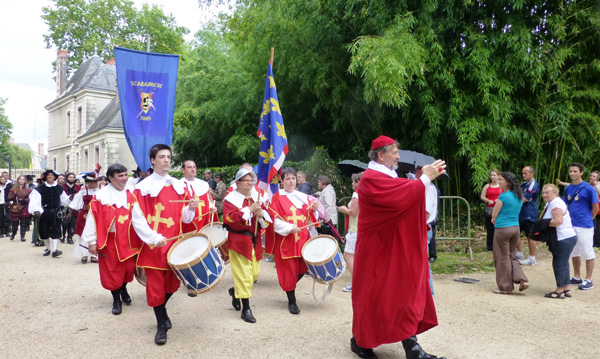 Anyway, Cardinal de Richelieu has built a city off plans: which is totally unusual in France. He made it impressive, and built the house (all the same) a way that neighbors could spy on each other...just to make sure that the religious principles were respected by all - even in the intimacy of the house.
Alexandre Dumas has written a lot about the machiavellian sides of Richelieu...and introduced us to the Musketeers: his "bodygards".
Which brings us to the "cape & swords" festival which have us come back to the 17th century...crossing Richelieu cardinal in the streets, surrounded by d'Artagnan, Athos, Portos and Aramis...the musketeers!! and also a lot of local people who enjoyed very much getting disguised for the occasion. A very nice event!!!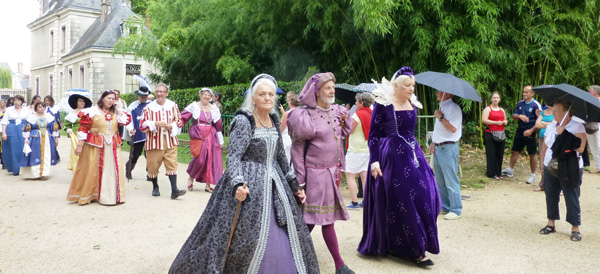 Even the King was there!!