Each year, the Spring Music Festival in Bourges (Center of France) has become a major event not only in France but throughout the rest of Europe, too.
The festivities explode from midday to dawn in ten concert halls. The 60 or so concerts present over 200 artists. They are all in the vicinity of the town centre, with its stalls, bars, restaurants, attractions and three free outdoor stages where groups perform all day long.
During the Festival, the whole town of Bourges gets crazy days and nights.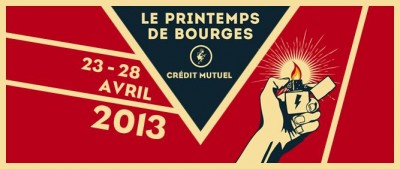 The ever-growing public is composed essentially of young people (91% are under 35), and over 200 000 people attend the festival each year.
Its success lies in the balance of French and international stars, famous artists and unknown performers.
This is definitely a French event that foreign travelers should experience!
Find out what else to do in France in April !