- Laura Crotet, Senior Travel Planner at France Just For You
This recipe comes from my mother-in-law, Monique. It is not necessarily a typical dish from Burgundy, but Monique is "bourguignonne" through and through. She makes this feuilleté (a pastry) a lot, as it is a big crowd pleaser and super easy and economical (she had 5 kids to feed!).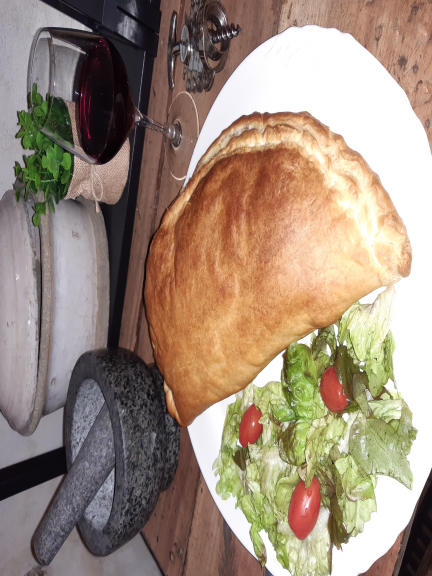 For my small family, I only make a half-feuilleté, ©Laura Crotet
INGREDIENTS
2 puff pastries (thawed if frozen)
1/2 cup butter
1/2 cup flour
1-1/2 cups milk
ham
small can of mushrooms (optional)
pepper
INSTRUCTIONS
Start by making a simple Bechamel sauce. Melt the butter over medium heat, then add the flour. Stir constantly with a wire whisk for about 2 minutes, and do not let the mixture brown. Add the milk (if directly from the fridge, warm the milk in the microwave a little before adding), and continue to stir until there are no chunks and the sauce thickens.
Add the ham cut into pieces, mushrooms if you like, and pepper to taste. I do not add salt as the ham is already salty.
Lay out one puff pastry, and spread the bechamel mixture all over, leaving about 1/2 inch around the outside. Put the second puff pastry on top, and pinch the two patries together to enclose the bechamel.
Cook in the oven according to the puff pastry instructions. For me, it is about 30 minutes at 395°F.
In France, we are very lucky to have great, store bought puff pastry that is usually sold in big, round disks and not frozen. If you buy frozen, just make sure you thaw it out before using. If your pastry is in smaller sheets, either make a few smaller (or even individual) feuilletés, or glue the sheets together with some water to make one big feuilleté. Feel free to decorate the feuilleté by lightly tracing designs into the pastry with a sharp knife before putting in the oven.
Paired with a simple salad, this is an easy meal for weeknights, or as a starter for a more formal dinner.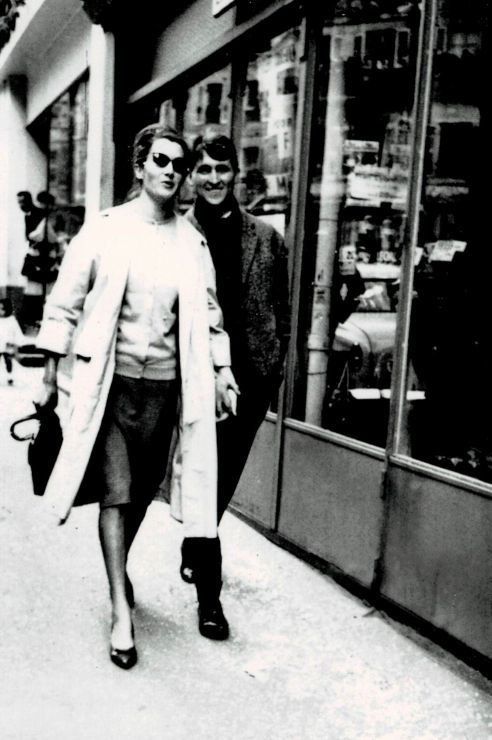 My parents-in-law Monique & Hubert. Looks like a Doisneau photo, non?
If you love French food, from a simple feuilleté au jambon to Michelin starred dishes, contact us to help plan your foodie trip to France.